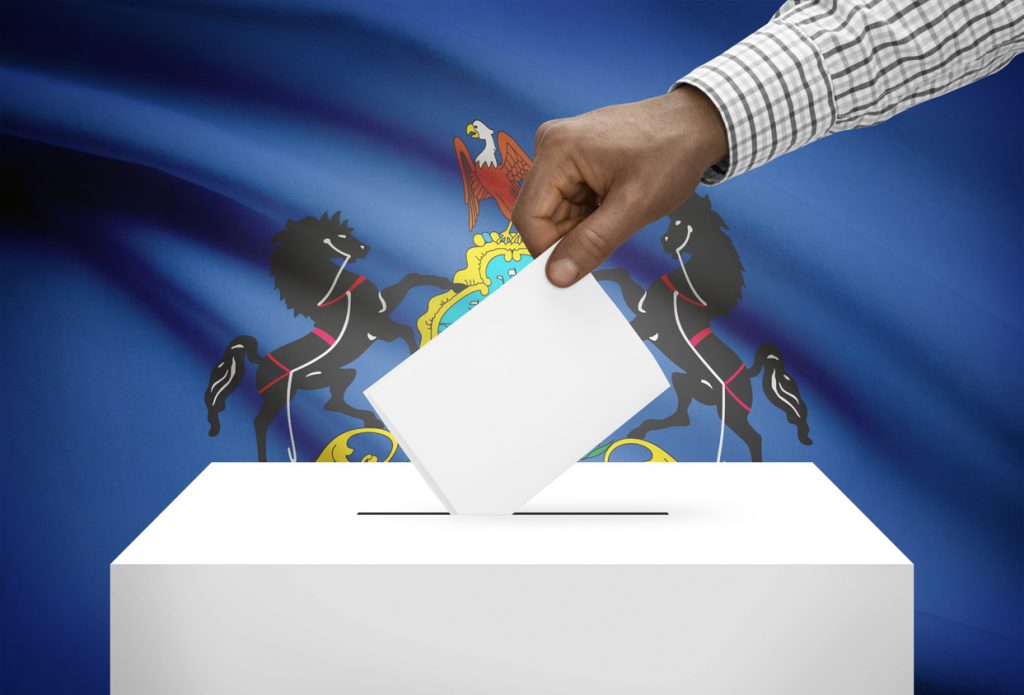 Pennsylvania voters headed to the polls on Tuesday, May 17th to elect their respective party's nominees for U.S. Senate, Congress, Governor, Lieutenant Governor, and seats in the General Assembly.
As of this update, nine State House of Representatives and State Senate incumbents lost or are behind after Tuesday's Primary election.
Note: These results are unofficial as many counties are still counting pre-election mail-in, emergency absentee, provisional, overseas and military ballots. In addition, this election took place under the re-districted lines approved earlier in the year by the Legislative Reapportionment Commission.
---
Governor: Shapiro vs. Mastriano General Election
Current Attorney General Josh Shapiro ran unopposed in the Democratic primary for governor and will face current state Senator Doug Mastriano in the fall.
At the time of this writing, Mastriano has 44.14% of the vote and the closest challenger is former Congressman Lou Barletta with 20.39%. Former U.S. Attorney Bill McSwain is next at 15.63% and former Delaware County Councilman Dave White is at 9.48%.
---
Lieutenant Governor: Davis vs. Delrosso General Election
Shapiro's chosen running mate, state Rep. Austin Davis, faced two primary challenges. Davis prevailed with 63.12% of the vote and is now the democratic nominee for Lieutenant Governor, the first time Pennsylvania has had a black LG nominee. State Rep. Brian Sims finished second with 24.82% and Raymond Sosa finished third with 132,215.
On the Republican ticket, state Rep. Carrie Delroso prevailed in a field of nine candidates, achieving 25.88% of the vote. Coming in second is former state Rep. Rick Saccone with 15.63% and in third is Mastriano's running mate, Teddy Daniels, who finished with 12.28%.  Other candidates to hit double-digit percentage points include Clarice Schillinger (11.72%) and Jeff Coleman (10.13%).
---
U.S. Senate: Fetterman vs. TBD
The Democratic primary race was called early, with current LG John Fetterman prevailing over Congressman Conor Lamb (26.48%), state Rep. Malcolm Kenyatta (1.31%), and Alexandria Khalil.
The Republican primary race is too close to call at this time and an automatic recount will be triggered.  At the time of this writing, Dr. Mehmet Oz is at 31.38% to Dave McCormick's 31.26%, a difference of about 1,500 votes. Kathy Barnette will finish third with 24.55%.  No other candidate received more than 6% of the vote.
---
Leadership Incumbent Races
House District 94: Republican: Wendy Fink has defeated Stan Saylor, the State House Appropriations Chair. There is no Democratic opponent.
Senate District 16: Republican: Incumbent Sen. and Appropriations Chairman Pat Browne currently trails challenger Jarrett Coleman by less than 20 votes.
Re-Districted Incumbent vs. Incumbent Races
House District 86: Republican: Republican Rep. Perry Stambaugh defeated Rep. Jonathan Hershey. The redrawn district contained most of Rep. Stambaugh's previous seat.
House District 187: Republican: Rep. Ryan Mackenzie defeated Chairman Gary Day by an over 20-point margin. This district was redrawn to contain a majority of Rep. Mackenzie's previous district.
House District 200: Democrat: State Rep. Chris Rabb defeated colleague Isabella Fitzgerald by a healthy majority. This district was drawn through re-districting with a slight majority of Fitzgerald's previous district.
---
Congress
There were a few notable primary races for various congressional seats across the Commonwealth on Tuesday.
PA-6
Congresswoman Chrissy Houlahan ran unopposed in the Democratic primary and her opponent for the general election is still to be determined. At the time of this writing, Guy Ciarrocchi holds a three-percentage point advantage over Steve Fanelli (33% – 30%).
PA-7
With 93% of precincts reporting, Lisa Scheller is currently up over Kevin Dellicker in the Republican primary, 51.3% – 48.7%.  The winner will face incumbent Congresswoman Susan Wild (D) in the fall.
PA-8
This fall will see a rematch of Republican Jim Bognet going up against incumbent Matt Cartwright (D), after Bognet bested Mike Marsicano in the GOP primary, 68.8% – 31.2%.
PA-12
In the race to fill an open seat due to Congressman Mike Doyle (D) not running for re-election, the democratic primary race is still too close to call. As of Wednesday morning, state Rep. Summer Lee had a slight lead over Steve Irwin, 41.51% – 41.11%. Lee declared victory but Irwin has not conceded. The winner of the democratic primary will face Republican Mike Doyle (not the current Rep. Doyle).
PA-17
This open seat, due to Rep. Conor Lamb not running for re-election, saw contested primaries in both parties on Tuesday. On the GOP side, Jeremy Shaffer won with 59% of the vote to Jason Killmeyer's 24.3% and Kathy Coder's 17%. On the democratic side, Chris Deluzio bested Sean Meloy, 62.2% – 36.8%.
---