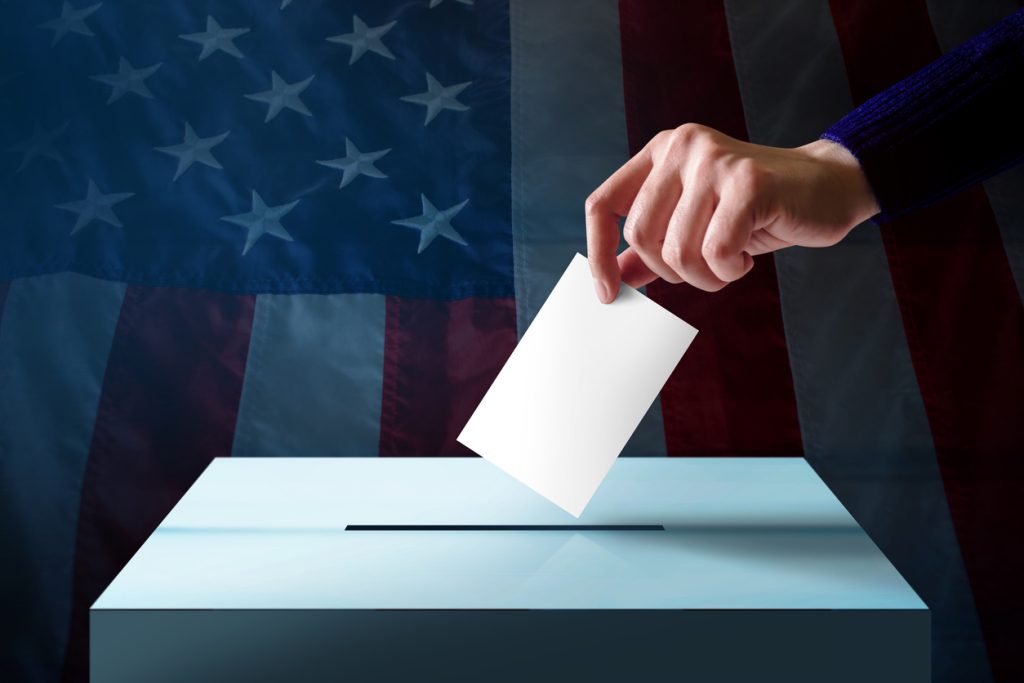 With fewer than two months until the November 2022 General Election, campaign season is in full swing. These midterm elections will be the first under President Biden, who has maximized razor-thin Democratic majorities in the U.S. Congress for his first two years in office. The Republican Party hopes to regain control over the U.S. Congress and retain its advantage in several incumbent governor seats. Historically, the incumbent president's party tends to lose seats in the midterms while the opposition party gains seats. The Republican Party hopes that those historical trends play in its favor. The Democratic Party hopes to retain its majority in Congress and capitalize on the widespread backlash to the Supreme Court's Dobbs v. Jackson Women's Health Organization decision overturning Roe v. Wade.
---
Florida
Florida will hold elections for various statewide offices this year. The most notable races will be for Governor and U.S. Senator. Incumbent Governor Ron DeSantis (R) is up for reelection, facing current U.S. Representative and former Florida Governor Charlie Crist (D). Governor DeSantis has been known for his focus on cultural issues, opposition to restrictions during the Covid-19 pandemic, and parental involvement in public schooling. His focus on LGBT rights has earned him significant media attention, most notably for signing FL HB1557, also known as the "Don't Say Gay" bill that bans the teaching of sexual orientation to students below the third grade. The Real Clear Politics (RCP) polling average has DeSantis with a 4.8% lead over Crist, with the most recent poll showing the incumbent governor with a seven point lead over the former governor, Crist.
Incumbent U.S. Senator Marco Rubio (R) is also up for reelection and will face current U.S. Representative Val Demings (D) FL-10. The RCP average has Rubio up 2.8% over Demings with the most recent poll showing Rubio with a four point advantage.
---
Michigan
Michigan has one of the more prominent gubernatorial races in the country. The candidates are incumbent Governor Gretchen Whitmer (D) and Republican nominee Tudor Dixon. Abortion has become a significant issue in this campaign. Governor Whitmer has been outspoken in her support for abortion rights, even going as far as filing an injunction in Michigan courts to prevent the enforcement of a law dating back to the 1930s that criminalizes abortion and those that conduct abortions. In a poll conducted by WDIV/Detroit, most voters have listed abortion and women's rights as their primary issues. The RCP polling average in the Michigan governor's race shows Whitmer leading Dixon by 9.5%. Recent polls since August have Whitmer leading by as low as four points or as much as 16 points.
---
Ohio
Ohio has races for Governor and U.S. Senator this year. Incumbent Governor Mike DeWine (R) is running for reelection against Dayton Mayor Nan Whaley (D). DeWine has campaigned most on the Buckeye State's economy, bringing big projects to the state, such as Intel computer chip factories, investing roughly $20 billion into the state, and expecting to create thousands of well-paying jobs. Whaley has centered her campaign around social issues such as abortion, gun control, and electoral reform. DeWine currently leads Whaley in the polls (RCP average lead of 16 points) and maintains a fundraising advantage.
In the race for U.S. Senate, incumbent Senator Rob Portman (R) chose not to run for reelection. Incumbent U.S. Representative Tim Ryan (D) of OH-13 won the Democratic primary and will face author J.D. Vance (R). Vance is a first-time office seeker who won Donald Trump's endorsement despite heavily criticizing Trump during the 2016 primary. If elected, Vance promised to support the former president's agenda. In contrast, Ryan has tried to portray himself as a moderate in a state that has begun to shift in favor of the Republicans, most notably by opposing President Biden's student loan forgiveness initiative and declining to appear with President Biden at a Cleveland event in July. The RCP average has Vance leading by 2.2%. Recent polls show Vance up by between one and four points, and another has Ryan with a one point lead.
---
Pennsylvania
Pennsylvania will elect a new U.S. senator and a new governor come 2023 in the 2022 November General Election. Incumbent U.S. Senator Pat Toomey (R) is retiring and will be succeeded by either Republican nominee and famous TV-doctor Dr. Mehmet Oz or Democratic nominee, the incumbent Lieutenant Governor John Fetterman. Oz successfully captured the Republican nomination, despite concerns about his residency and conservative bona-fides, partly due to an endorsement by Donald Trump. Oz has made an issue of his rival John Fetterman's health, following a stroke Fetterman experienced days before he handily won the primary election. Oz's campaign has called into question Fetterman's health and unwillingness to hold a debate with him prior to the end of October, which Fetterman claims he is not ready for due to therapies and stroke-related treatments. The RCP average shows Fetterman with a four point lead over Oz.
For governor, the race is between incumbent Attorney General Josh Shapiro (D) and incumbent State Senator Doug Mastriano (R). Much like the race for Senate, Mastriano faces a litany of scrutiny on various issues, such as his involvement on January 6th, 2021, his extreme position on abortion, same-sex marriage, and civil rights, and even recently, questions of accuracy and professionalism pertaining to his dissertation. Mastriano has also taken an unusual approach of abstaining from high-profile ads and ignoring interview requests. Shapiro has challenged Mastriano with ads that depict him as radical and dangerous. Currently, Shapiro maintains a polling advantage with the RCP average showing him with an 8.4% lead over Mastriano. Recent polls from September show Shapiro up as much as fifteen points and as low as two points.
---
Wisconsin
Like some of the states mentioned above, Wisconsin will elect a governor and a U.S. senator in the 2022 November General Election. Incumbent Governor Tony Evers (D) is running for reelection, where he will face Tim Michels. Evers has campaigned on his efforts to fix the state's roads, improve public schools, and sign a bipartisan tax cut. Michels has campaigned on prioritizing jobs and Wisconsin's economy if elected to office. The RCP average has Evers leading Michels by 2.2% although one recent poll showed Michels with a one point lead.
Incumbent Senator Ron Johnson (R) initially was not going to run for reelection. However, he changed his mind, setting the stage for a face-off against Lieutenant Governor Mandela Barnes. Johnson is facing scrutiny for his promotion of 2020 election conspiracies and his support for cutting Social Security and Medicare entitlements. Johnson has also recently come under scrutiny for his sudden reversal on a bill pending in Congress, H.R. 8404. The legislation, also known as the Respect for Marriage Act, would codify a right to same-sex marriage in the United States. After previously "seeing no reason to oppose it", Johnson has now said he cannot "support the bill in its current state" and will prove to be an obstacle in the Senate if the bill were to pass the House. The RCP average has Johnson leading by 1.5% with recent polls showing him as much as four points, or Barnes with a one point advantage.
---