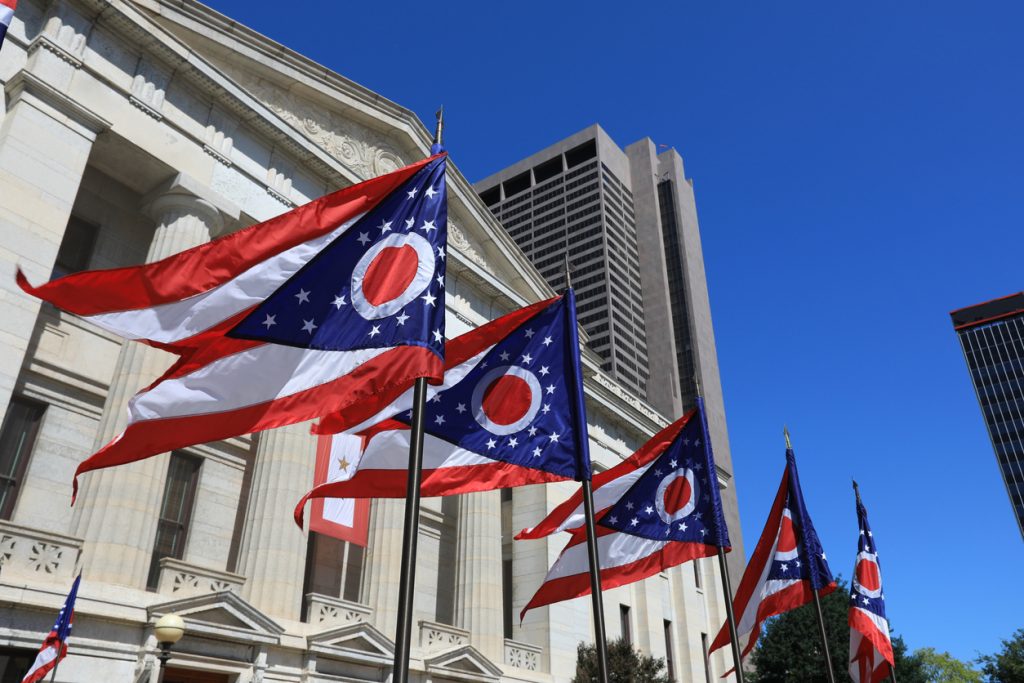 Ohio held its 2022 primary election on Tuesday, May 3.  On the ballot in the Buckeye State's primary election were races for Ohio Governor and the U.S. Senate, among others. Here are the 2022 Ohio Primary Election results.
---
Governor
Incumbent Governor Mike DeWine (R) bested three primary challengers in the Republican primary race for governor. DeWine earned 48.1% of the vote, which was 20 points higher than the next candidate, former U.S. Representative Jim Renacci (28%). Joe Blystone, a farmer, received 21.8% of the vote, and Ron Hood, a former state representative, received 2.1%.
In the Democratic primary, former Dayton Mayor Nan Whaley bested former Cincinnati Mayor John Cranley, 65%–35%.
U.S. Senate
In Ohio's Republican U.S. Senate primary, author and veteran J.D. Vance bested six other candidates. Vance had consistently polled below former state treasurer Josh Mandel and investment banker Mike Gibbons but subsequently received Donald Trump's endorsement and rose in the polls. Vance won with 31.3% of the vote to Mandel's 24.3%, state Senator Matt Dolan's 21.9%, and Gibbons's 12%. Former Ohio Republican Party Chair Jane Timken received 6.6% of the vote. Two other candidates received less than three percent of the vote each.
In the Democratic U.S. Senate primary, U.S. Representative Tim Ryan beat two opponents for the nomination and will face Vance in the fall. In the Democratic primary, Ryan received 73.2% of the vote to former congressional candidate Morgan Harper's 15.7% and tech executive Traci Johnson's 11.1%.
General Assembly's Current Make-Up
The Ohio Republican Party controls the Ohio Senate with 25 seats to the Democratic Party's eight seats.  The Republican Party also controls the Ohio House with 64 seats to the Democratic Party's 35 seats.
Due to redistricting, state legislative seats are set to appear on the ballot in a special election in the coming months.
---