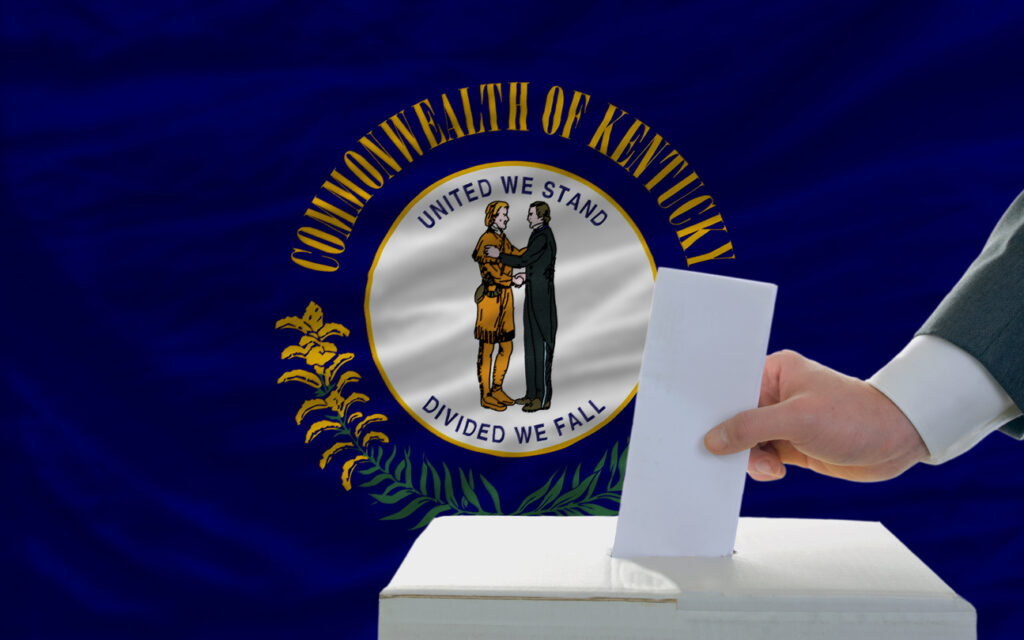 Like Pennsylvania, the 2023 Kentucky Primary Elections were held on Tuesday, May 16, where parties selected candidates for statewide office in the 2023 general elections. In addition to state row offices, the most watched race was the gubernatorial primary, as numerous GOP candidates vied for the opportunity to face incumbent Kentucky Governor Andy Beshear (D) in the fall.
---
Kentucky Gubernatorial Primary
Governor Andy Beshear, seeking a second term, easily won renomination in the Democratic primary, garnering over 91% of the vote. Governor Beshear will face Attorney General Daniel Cameron, who a plurality—48%—of Republicans selected as the Republican nominee for Governor. Cameron defeated 11 other candidates for the nomination, with his primary opposition being Agriculture Commissioner Ryan Quarles and former UN Ambassador Kelly Craft. Quarles and Craft finished with 22% and 17%, respectively.
---
Other State Offices
Apart from the gubernatorial race, the primary elections also featured contests for various other state offices. In the Republican primary for Secretary of State, incumbent Michael Adams emerged as the clear victor, defeating challengers Stephen Knipper and former state legislator Allen Maricle with an overwhelming 64% of the vote. In the 2023 general election, Adams will face Charles Wheatley, who secured the uncontested Democratic nomination.
In the contested race for Commissioner of Agriculture, Jonathan Shell emerged triumphant in the Republican Primary. Shell will now face off against the Democratic nominee, Sierra Enlow, in the general election.
In the race to replace Cameron as Attorney General, former United States Attorney Russell Coleman secured the Republican nomination. Coleman's Democratic opponent will be Pamela Stevenson, a State House member, with both candidates running unopposed in their respective primaries.
---
Senate Special Election
In a special election to fill a vacancy in the State Senate, Republican Greg Elkins defeated Democrat Robert Sainte and Independent Richard Henderson with a plurality—49.8% of the vote. Ralph Alvarado vacated the seat to become the Tennessee Health Department Commissioner.
---