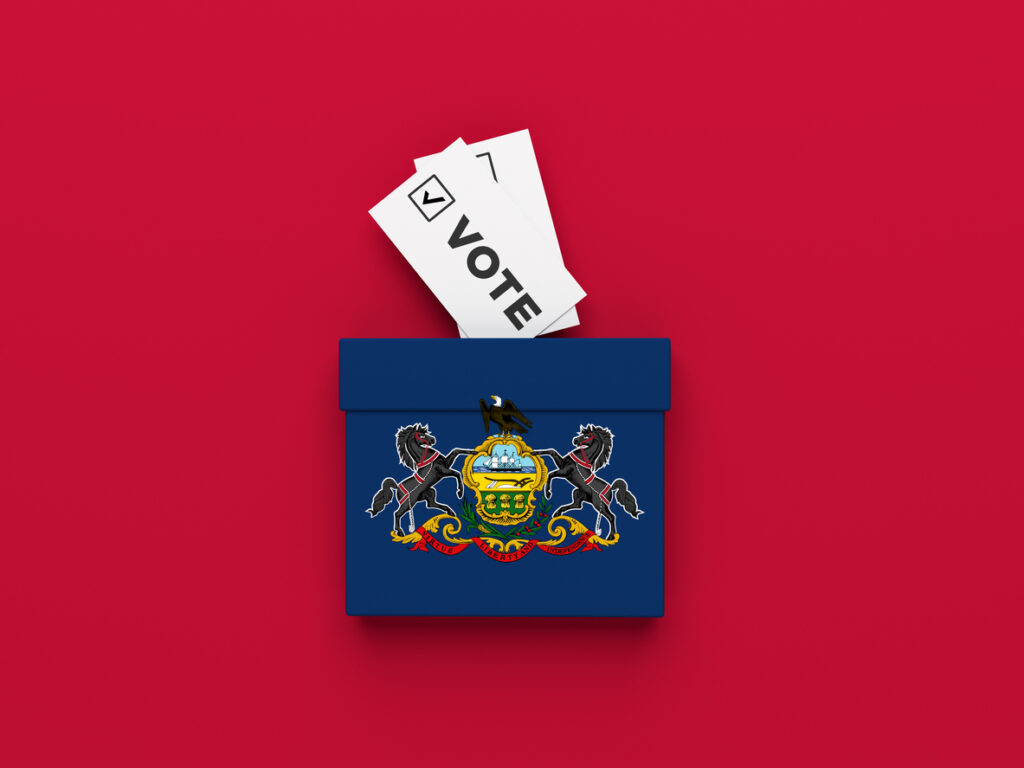 Many eyes were fixated on the 2023 Pennsylvania Primary Election. Control of the Pennsylvania House of Representatives was on the line with two special elections; the Pennsylvania Democratic Party hoped to secure its one-seat majority. Significant focus, attention, and funding also surrounded the primary races for Philadelphia Mayor and Allegheny County Executive, with both incumbents term-limited.
---
Narrow Democratic House Majority Maintained
House Democrats will maintain a one-vote majority in the State House after the results of two Special Elections on Tuesday, May 16. House Republicans won a seat in north-central Pennsylvania vacated by former Representative Linda Schlegel Culver (R), who won a vacant Senate seat earlier this year. Republican Michael Stender handily won the race in the heavily-Republican district 66%–31%, giving House Republicans 101 seats.
However, the results were different in a closely watched special election for a vacated House seat in Delaware County. Democrat Heather Boyd defeated Republican Katie Ford in the Democratic-leaning district, which former Representative Mike Zabel (D) vacated amidst sexual harassment allegations. High-profile Democrats, including Governor Josh Shapiro and President Joe Biden, weighed in to support Boyd with the control of the State House in the balance. Boyd bested Ford, 60%–39%.
With the results of these two Special Elections, the House will now have its full complement of 203 legislators, with a slim 102–101 Democratic majority after Boyd and Stender are sworn in.
---
Parker Wins Democratic Primary for Philadelphia Mayor
In a crowded Democratic field to replace outgoing Mayor Jim Kenney (D), former City Councilmember and State Representative Cherelle Parker came out on top with approximately 33% of the vote. Former City Controller Rebecca Rhynhart came in second with 22.6% of the vote. Former City Councilmember Helen Gym, endorsed by progressives including Sen. Bernie Sanders and Rep. Alexandria Ocasio-Cortez, came in third with 21.3%.
Parker, who pledged to "stop the sense of lawlessness that is plaguing our city" by putting hundreds of additional law enforcement officers on the streets of Philadelphia to engage in community policing, will face Republican David Oh, a former City Councilmember, in the fall. The winner will become Philadelphia's 100th mayor.
---
Innamorato, Dugan Wins in Allegheny County Democratic Primaries
Tuesday was a good night for progressives in Allegheny County. In a six-person Democratic primary for County Executive to replace outgoing and term-limited Executive Rich Fitzgerald (D), current state Rep. Sara Innamorato came out on top with 37% of the vote. County Treasurer John Weinstein came in second with 29.5% of the vote, and Pittsburgh City Controller Michael Lamb came in third with just under 20%.
Innamorato will face Republican Joe Rockey in the November General Election. If elected, Innamorato would become the first woman elected as County Executive.
Meanwhile, in the race for District Attorney, the County's Chief Public Defender, Matt Dugan, bested incumbent Stephen Zappala by nearly 20,000 votes. Zappala, who has been the DA of Allegheny County for 26 years, discussed running as a Republican in the fall against Dugan. There were no Republican candidates in the race for DA, and Zappala would need at least 500 to be the Republican nominee in the fall.
---