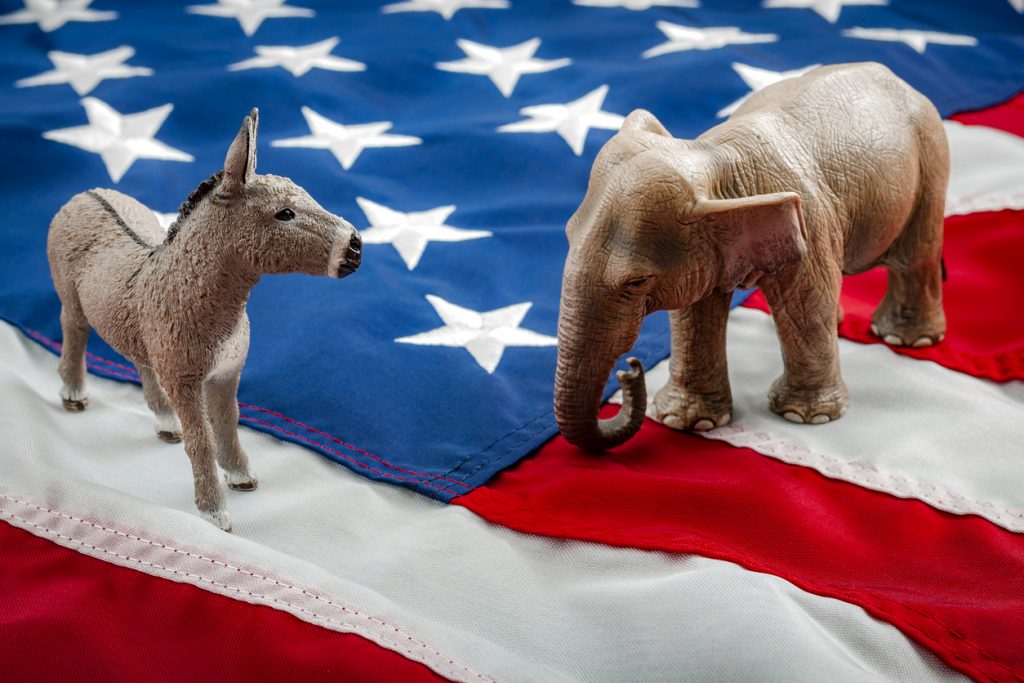 An open primary is a primary election where a voter does not have to affiliate themselves with a political party to vote in that party's primary election. At least one political party conducts open primaries for statewide and congressional offices in at least 21 states. In contrast, a closed primary is one where only political party members are allowed to vote. There has been a growing push in some states, via open primary legislation, to expand and allow additional states to conduct open primary elections.
---
Maine
Maine lawmakers introduced LD 1121 in 2021 related to open primaries. The legislation would stipulate that elections for the offices of U.S. Senate, U.S. House, Governor, State Senate, and State House would be subject to an open primary.
Another bill, LD 303, would establish a semi-open primary election system to allow unenrolled voters to participate in an election. Specifically, the bill would permit a registered voter not enrolled in a political party to participate in a party's primary election without enrolling in that party. Further, that voter may only vote in one party's primary election.
Mississippi
Mississippi lawmakers introduced open primary legislation—House Bill 243—earlier this January. The bill would abolish partisan primaries in Mississippi and instead implement a "preferential election", a primary election held without regard to a candidate's party affiliation or lack of party affiliation. The bill further stipulates that all qualified electors may participate, without regard to party affiliation or lack of party affiliation, in any preferential, general, or regular election.
---
New Mexico
SJR 1 was introduced by New Mexico lawmakers in January to amend the state's constitution as it relates to the primary election system. Specifically, the open primary legislation would change the current "closed" primary election process for congressional, statewide, and legislative offices so that candidates from multiple parties or those without a party affiliation would appear on the same primary ballot.
Further, voters of all party affiliations would vote on the same ballot. Further, an instant runoff election or "ranked-choice voting" would be used in the general election so voters could choose between the four top vote-getters in the primary. If four or fewer candidates file for a primary election, then a primary would not be held. Instead, there would be an instant runoff during the general election.
---
Pennsylvania
Two pieces of open primary legislation in Pennsylvania are currently pending. SB 690 and HB 1369 would allow registered Independents to vote in PA's primary elections. The bill's cosponsor memo estimates that over 740,000 unaffiliated voters would be allowed to participate in the primary election process if the legislation passes. However, registered Republican and Democratic voters would still have to vote in their respective primary elections.
---