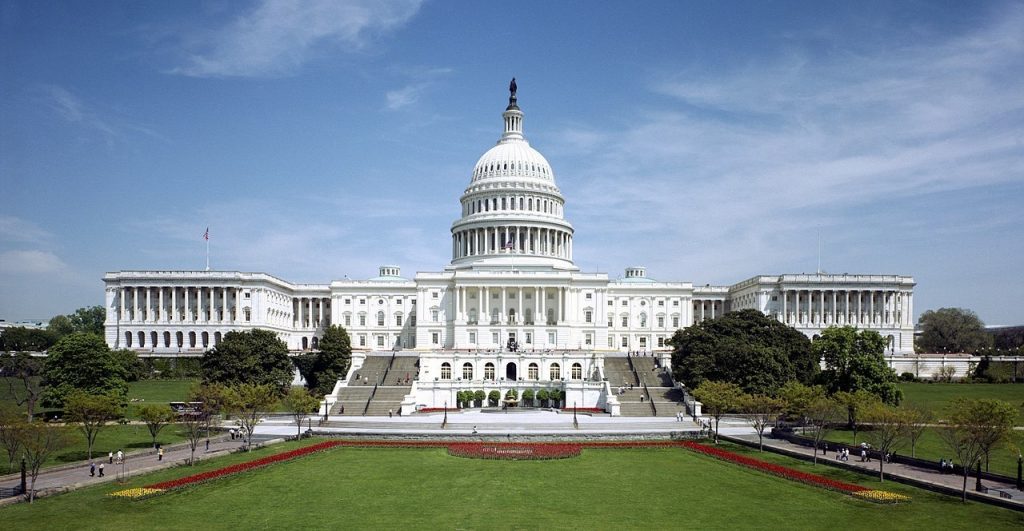 Lawmakers are set to depart Washington for the next two weeks, leaving five legislative weeks before the Nov. 21 deadline. None of the fiscal 2020 spending bills have been signed into law, and appropriators must pass all 12 bills into law in those five weeks.
Ukraine Scandal Grows Into Impeachment Threat
Donald Trump's interactions with Ukraine's president are shaping up to be the most serious threat to his presidency so far, surpassing even the special counsel investigation into Russian election interference. A now released whistleblower complaint from a member of the United States intelligence service detailed President Trump's abuse of his power when he asked Ukraine's Volodymyr Zelenskiy to investigate Joe Biden in a July 25 call, compounding the damage from a rough transcript of the conversation the White House released. The complaint pushed the House over the edge into pursuing Trump's removal from office.
Senate Intelligence Chairman Richard Burr (R-N.C.) said his panel would conduct an investigation of Trump's Ukraine actions. He said he is "committed to make sure that we get to the bottom of what questions need answers."
Trump evaded consequences after Robert Mueller's investigation because the special counsel couldn't tie the president directly to Russian interference in the 2016 election and didn't clearly accuse him of obstructing the probe. But in the Ukraine affair, the most damaging facts are rooted in the president's own words, recorded in a five-page memorandum that largely corroborates the whistleblower's complaint.
Almost half of Americans say they approve of Pelosi's decision to hold a formal impeachment inquiry, a new poll shows. The NPR/PBS NewsHour/Marist Poll shows 49% of the adults surveyed support the probe, while only 46% oppose it.
Senate Passes Stopgap to November, Punting on Spending Fights
The Senate voted Thursday to avert a shutdown and delay difficult government spending decisions until Nov. 21, though negotiators may struggle to reach a full fiscal 2020 funding deal by then. The Senate voted 82-15 to pass a House-passed continuing resolution (H.R. 4378) that would fund the government at fiscal 2019 levels through Nov. 21, the Thursday before Thanksgiving. The measure now heads to President Donald Trump, who plans to sign it into law.
Trump's signature would avert a shutdown starting Oct. 1, but the measure does not bring the House, Senate, and President Trump any closer to an agreement on several issues that have held up progress on appropriations bills.
Republicans' Drug Price Platform
Republicans are scrambling to find common ground on bringing down drug prices as the House moves quickly to pass a Medicare negotiation bill. Republicans complained that efforts to redesign Medicare to reduce seniors' prescription drug bills and to spur the creation of low-cost generic drugs have taken a back seat to legislation, backed by Pelosi, that would empower the government to negotiate lower prices with drugmakers. Conservatives are left waiting for the White House to signal where Trump stands on the issue.
Banning Scooters on Capitol Hill
On a lighter note, the Senate took a firm stance against the electric scooters now ubiquitous in D.C. The U.S. Capitol Police sent warning letters to companies in Washington this spring warning that operating dockless commercial scooters is prohibited on Capitol grounds. To back up Capitol Police, senators included language into the draft report accompanying the FY 2020 Legislative Branch appropriation urging the police to keep the scooters away. Senators approved the bill 31-0.