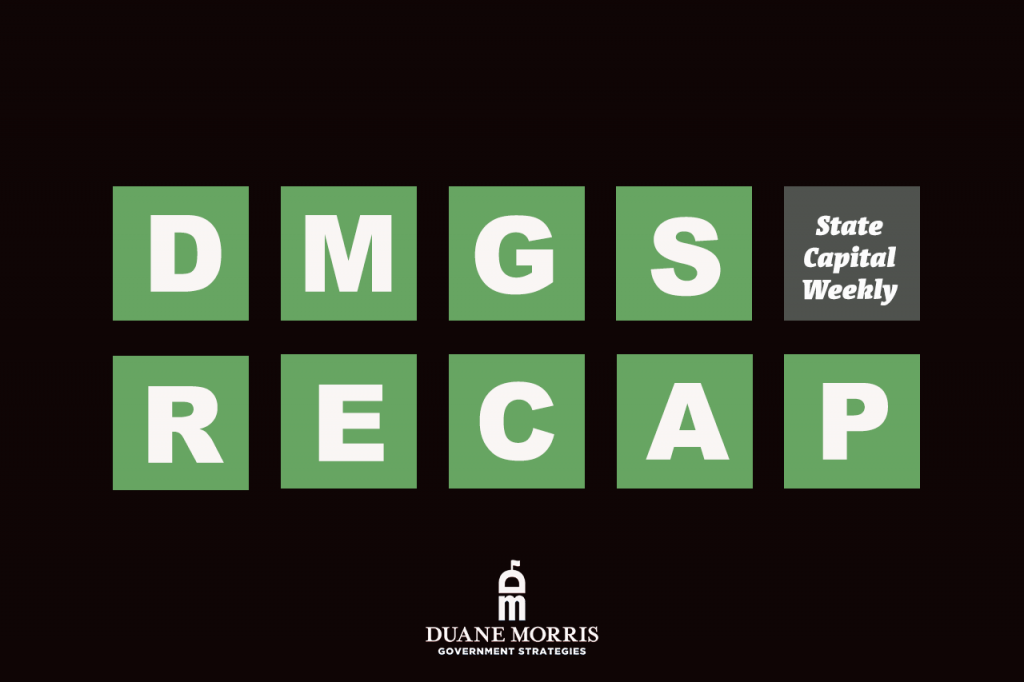 COVID-19 continued to play a role in capitals around the country this week with numerous states, such as Delaware and New Jersey, lifting their mask mandates. Additional issues that made headlines include Michigan GOP lawmakers calling for a wolf hunt season, Oregon lawmakers proposing to ban self-service gasoline, and Maine lawmakers killing a proposal that would have allowed the use of psilocybin to treat depression, anxiety and PTSD. A lawmaker in Florida also proposed cutting funding for school districts that did not obey the state's mask mandate prohibition.
All of this, and more, in the latest edition of the DMGS State Capital Weekly Recap!
---
Alabama
The reaction has been quick from both Republicans and Democrats in Alabama following Monday's Supreme Court ruling that shot down a lower court's approval of congressional redistricting.
Learn more here.
---
Colorado
State lawmakers are preparing one of Colorado's largest housing campaigns ever as they are set to spend $400 million of federal pandemic relief money on a plan to make more housing affordable for more people.
Learn more here.
---
Connecticut
Connecticut lawmakers advanced legislation this week that would extend the state's civil preparedness and public health emergencies through June 30 and also extend federal SNAP food benefits to as much as $50 million.
Learn more here.
---
Delaware
Earlier this week, Governor John Carney lifted Delaware's universal indoor mask mandate effective at 8:00 a.m. on Friday, February 11. Carney also temporarily extended the mask requirement in public and private K-12 schools and child care facilities, which will expire at 11:59 p.m. on Thursday, March 31.
Learn more here.
---
Florida
The Chairman of the Florida House PreK-12 Appropriations subcommittee recommended punishing the school districts that implemented strict mask mandates against state rule and law. He said they should have $200 million taken from them and have the money diverted and distributed to the other school districts that followed the state's mask mandate instructions.
Learn more here.
---
Georgia
Similar to the State of the State address given by the governor, the Georgia Chief Justice typically comes to update the Legislature on the state of Georgia's legal system, which he did earlier this week.
Learn more here.
---
Idaho
Lawmakers in Idaho have introduced two pieces of legislation that would tighten restrictions around voting in Idaho.
Learn more here.
---
Maine
Lawmakers in Maine squashed a proposal that would have allowed the use of psilocybin to treat depression, anxiety and post-traumatic stress disorder.
Learn more here.
---
Massachusetts
For the second straight session, Massachusetts lawmakers have brushed back on legislation promoted by Governor Charlie Baker that would have empowered law enforcement to use field sobriety tests and other measures to determine if a driver was under the influence of marijuana.
Learn more here.
---
Michigan
State GOP lawmakers doubled down this week on their calls for a wolf hunt, adopting a resolution asking the Department of Natural Resources to host a season next year.
Learn more here.
---
New Jersey
Gov. Phil Murphy announced this week the state will no longer require students and school employees to wear masks, effective the second week of March.
Learn more here.
---
New Mexico
New Mexico state legislators are advancing legislation to fund cybersecurity for K-12 schools.
Learn more here.
---
Oregon
Oregon could ditch its status as one of the last states to prohibit self-service gasoline under a new bill state lawmakers are considering.
Learn more here.
---
Pennsylvania
Governor Tom Wolf delivered his eighth, and final, budget address to the Republican-controlled General Assembly earlier this week, outlining a $43.7 billion spending proposal.
Learn more here.
---
Tennessee
A Tennessee lawmaker has introduced legislation that would allow counties, municipalities, and the State of Tennessee to invest in cryptocurrencies and nonfungible tokens (NFTs).
Learn more here.
---
Virginia
State lawmakers are considering a bill that would crack down on cyber-flashing, unsolicited pictures that often pop up on smartphones.
Learn more here.
---
Wisconsin
State lawmakers sat down earlier this week to discuss the future of medical marijuana in Wisconsin, including a GOP bill introduced earlier this year that would only allow for marijuana oils and tinctures and would not allow patients to grow their own product.
Learn more here.
---
This Week's DMGS Posts
Capital and Capitol Happenings: Staff on the Move, Promotions, and More
Sarah Paulos: new Director of Corporate Relations, Democratic Governors Association
Taylor Shanaman: new Government Affairs Director, Seattle King County REALTORS®
Kelsey Carlson: new Director of Government Affairs, Columbus REALTORS®
Holly Lubart: new Government Affairs Consultant, News Media Alliance
Ivan Rodriguez: new Special Advisor to the CEO, AVP of Federal & Industry Affairs
Margaret Taylor: new Senior Director, Public Affairs
Vincent Russo: new Government Affairs Advisor, State of Connecticut – Office of the Governor
---
Happy Birthdays This Week
Stephanie Williams: Vice President of Government Affairs, REV Renewables
Robert Nash: State Government Affairs Counsel, American Family Insurance
Gordy Hulten: Chief Operating Officer, Illinois Manufacturers' Association
David Heath: Executive Director, PA Drone Association
Johannes D. Escudero: Founder & CEO, Coalition for Renewable Natural Gas (RNG Coalition)
Email future suggestions to rjstevens@dmgs.com
---