DMGS Article Highlights
Earlier this year, DMGS took an in-depth look at Nevada's two special sessions that convened this past summer.
Like Nevada, Louisiana has also convened two special sessions this year.
Louisiana's second special session is currently ongoing.
Refresh: What is a Special Session?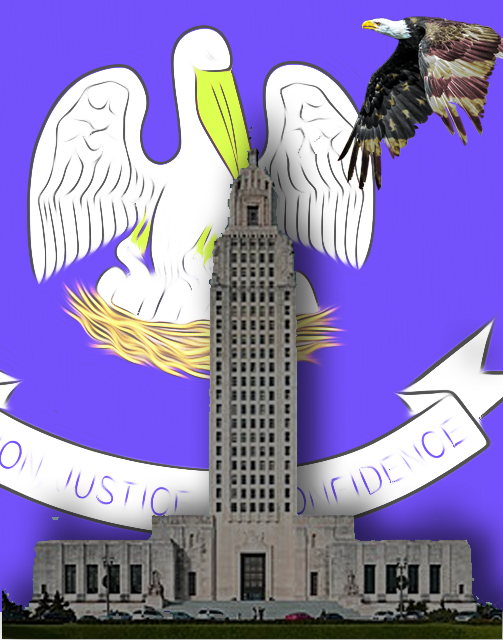 Unlike a regular legislative session, legislatures hold special sessions to deal with specific issues or topics, limiting the session's scope to these issues. Each state has its own rules and laws for special session procedures, including how they are initiated. In 14 states, only the Governor can call for a special session. Meanwhile, either a state's Governor or legislature can call a special session in the other 36 states.
2020 has seen an increase in special legislative sessions. At the time of this writing, lawmakers in seven states have convened in a special session. The COVID-19 pandemic, and the federal government's failure to respond adequately, has required state lawmakers to change how they operate, which DMGS covered earlier this year. The coronavirus spread has changed state legislatures' timing, and lawmakers have called for special sessions due to timing issues. COVID-19 has also significantly affected many other issues, including budget shortfalls, liability protections, and unemployment issues. As a result, states have called lawmakers into special sessions to address these issues.
---
Second Extraordinary Session Outlook and Update
On September 21, 2020, Louisiana Speaker of the House Clay Schexnayder and Senate President Patrick Page Cortez formally called the Legislature into its second extraordinary, or special, session. Lawmakers began the session on September 28 and scheduled the session for thirty days, ending October 27. Because lawmakers called themselves into a session, Governor John Bel Edwards could not set the agenda or have any input.
The session focuses on Hurricane Laura disaster relief and recovery efforts, ongoing COVID-19 issues, and the state's unemployment fund. While the unemployment fund and Hurricane Laura appear to be the key issues, a political "tug-of-war" may continue to ensue between Republican lawmakers and Democratic Governor John Bel Edwards over orders to contain the spread of COVID-19, which has now infected 170,000 and killed 5,592 Louisianans. Some expect that lawmakers could introduce dozens or even hundreds of bills in the special session because of the session agenda's broad scope.
The state's unemployment trust fund was previously $1 billion but has fallen to $49.4 million amid skyrocketing claims. The unemployment rate in Louisiana reached 15% in the spring, dropping to 7.6% in August. Even though the Louisiana weekly unemployment payment maxes out at $247, one of the nation's lowest, the fund is still distributing $35 million per week. As a point of reference, the state would have needed a fund of over $4 billion to sustain the maximum weekly unemployment payments for six months of 15% unemployment. The fund will undoubtedly run out, and lawmakers must borrow money from the federal government unless they can develop another solution. The unmitigated damage from Hurricane Laura has also dealt a financial blow to the state to the tune of $12 billion.
A proclamation by legislative leaders listed 70 agenda items. Lawmakers can file and consider bills on these items. The agenda items include, but are not limited to:
To legislative relative to legislative procedures, powers, duties, and authority under the Louisiana Health Emergency Powers Act and the Louisiana Homeland Security and Emergency Assistance and Disaster Act;
To legislate relative to the power and authority of executive branch officers and agencies under the Louisiana Health Emergency Powers Act and the Louisiana Homeland Security and Emergency Assistance and Disaster Act;
To legislate relative to voting and the holding of elections impaired as the result of a declared emergency or disaster;
To legislate relative to establishing a special statewide election date to submit proposed constitutional amendments to the electors of the state;
To legislate relative to the use of the Budget Stabilization Fund and the Unemployment Trust Fund;
To authorize the state to incur debt or issue bonds to provide relief from a natural disaster or declared emergency or disaster;
To legislate relative to making supplemental appropriations and reductions for the ordinary operating expenses of state government for the Fiscal Year 2020-21;
To legislate relative to appropriating federal funds received from the CARES Act;
To legislate relative to the Main Street Recovery Program, the Frontline Worker and COVID-19 Hazard Pay Rebate Program, and local government Coronavirus Relief funding;
To legislate relative to federal funds received in response to declared states of emergency and disaster;
To legislate relative to public health emergencies;
To legislate relative to administrative procedure and rulemaking during a declared state of emergency or disaster;
To legislate relative to testing, treatment, and prevention of COVID-19;
To legislate regarding housing and rental assistance in response to a declared emergency or disaster; and
To legislate relative to evictions during a declared emergency or disaster.
House and Senate lawmakers have been working on numerous bills. House lawmakers adopted HCR9, which the Senate is considering. Current law authorizes the Governor to declare and renew emergencies and public health emergencies, but HCR9 would suspend the current law only as it applies to the COVID-19 pandemic. Similarly, HB60 would provide that no public health emergency could continue for longer than 30 days unless authorized by the legislature. The bill would also establish a balloting procedure where the legislature may authorize the Governor to renew such an emergency. The House passed the bill, which is awaiting the Senate's consideration. Another COVID-related resolution, HCR13, would prohibit the state fire marshal from enforcing certain COVID-19 business restrictions. The House scheduled floor debate on the bill for October 12.
Another bill, HB 38, would require public colleges, universities, governing authorities with a municipal police department or sheriff's office to submit a report of the annual operating budgets for the campus or municipal police department for the current and ensuing fiscal years to the Joint Legislative Committee on the Budget (JLCB) by November 30 of each year. If the report shows a decrease of 10% or more from the current to next year, the JLCB could require a college/university or governing authority to appear before them. Further, if the JLCB determines the reductions will have a significant and harmful effect on public safety, they shall be ineligible to apply for or receive funding for any new capital outlay project. Further, any governing authority would not receive appropriations from sales tax dedications in the next fiscal year. The bill is scheduled for floor debate in the House on Monday. The bill's sponsor has tacitly admitted that the bill is a solution searching for a problem, noting that no local government in the state is proposing any public safety budget reductions. One lawmaker called it "political posturing by a congressional candidate."
Governor John Bel Edwards released a statement the same day that the House Speaker and Senate President issued their proclamation, expressing concerns with lawmakers convening for a second special session. The Governor noted that the current session is occurring when the public is restricted in their access to the State Capitol and limited in their ability to provide public input on legislation. The Governor also noted the extensive list of items on the agenda and expressed hope that Legislative leaders would narrow the session's scope and duration.
---
First Extraordinary Session Recap
House Speaker Schexnayder and Senate President Cortez called lawmakers into 2020's first extraordinary session, also lasting thirty days, from June 1 through June 30. The proclamation calling lawmakers into a special session enumerated forty-one items. The Legislature passed and the Governor signed thirty-eight bills into law, vetoing one bill and line-item vetoing three.
Some of the bills included:
---