DMGS Highlights
Some states are considering requiring flu vaccinations this fall.
Massachusetts has already instituted a statewide flu vaccine requirement for students enrolled in child care, pre-K, K-12, and post-secondary institutions.
New Jersey and Vermont are also considering a similar requirement.
As COVID death tolls in the United States continues to rise and the economic impacts of the uncontained pandemic continue to harm schools, businesses, and households, many states are considering mandatory flu vaccines this fall.  Which states may require flu vaccines this fall?
Massachusetts: First State With Mandatory Flu Vaccines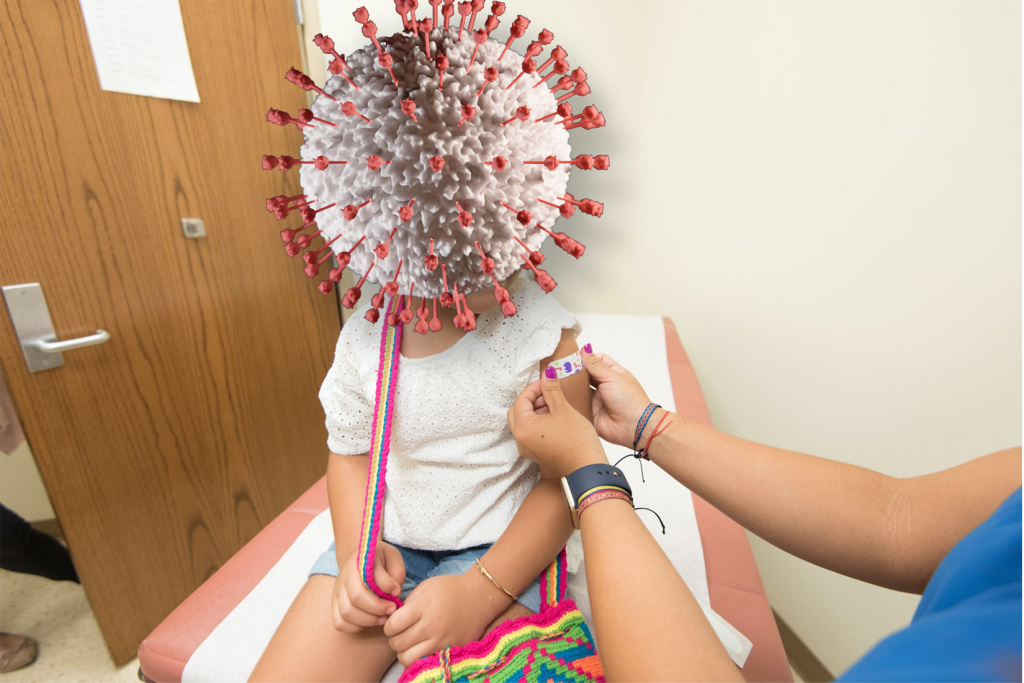 The Massachusetts Department of Public Health recommends an annual influenza vaccine for anyone older than six months. In August, the Commonwealth announced that a flu vaccine is now required for all students enrolled in child care, pre-K, K-12, and post-secondary institutions. Massachusetts has said the requirement is a crucial step to reduce flu-related illness and the overall impact of respiratory illness during the coronavirus pandemic.
Massachusetts is mandating that students receive their flu vaccine by December 31, 2020, but allows for exemptions:
Medical reasons;
Religious reasons; or
If a student is home-schooled or enrolled in college and off-campus and learning remotely.
Not exempt are students in districts that are using a remote education model. Massachusetts' requirements apply to all full-time college students under the age of 30 and include individuals from outside the United States attending or visiting classes or educational programs in Massachusetts as part of an academic visitation or exchange program.
The Commonwealth's flu vaccine health mandate has been met with some opposition. In late August, hundreds of people protested at the Massachusetts State House, arguing that the flu shot should be a choice and not a mandate.
In the 2018-19 flu season, only 81% of children between the ages of 6 months and 17 years received a flu shot. Even more alarming, only 53.5% of adults were vaccinated.
New Jersey
Some lawmakers in the Garden State want to take a legislative approach to mandatory flu vaccines.  A4576 would require students and certain other children to be annually vaccinated for influenza as a condition of enrollment at public and private K-12 schools, preschools, childcare centers, and institutions of higher education.
The bill notes that a person may become simultaneously infected with both COVID-19 and influenza, which may cause more severe symptoms in individuals, cause problems for healthcare providers, and cause problems for administrators of public and private K-12 schools, preschools, child care centers, and higher education institutions. The bill also states that vaccinating children/students for the flu will reduce the number of children and students who experience severe flu symptoms or a severe combination of flu and COVID-19 symptoms and therefore allow the State to preserve its hospital capacity and emergency and intensive care resources for patients infected with the coronavirus.
Under the bill, commencing with the 2020-21 school year, a person in charge of a public or private school (principal, director, etc.), an executive director, administrator, or other person in charge of a preschool or child care center, and an administrator or other person in charge of a higher education institution, will be prohibited from knowingly admitting or retaining a child/student whose parent or guardian (or themselves if in college) has not submitted acceptable evidence that their child/student has received an annual influenza vaccine by December 31.
The bill would provide exemptions if:
A written statement is submitted to the K-12 school, preschool, child care center, or institution of higher education by a licensed physician indicating that the vaccine is medically contraindicated for a specific period and the reasons for the medical contraindication, which are to be valid medical reasons as determined by regulation of the commissioner. Such a statement will exempt the child or student from the vaccination for the period stated therein; or
A written statement is submitted to the K-12 school, preschool, or child care center by the child's or student's parent or guardian if the child or student is a minor, or by the student, if the student is 18 years of age or older, explaining how the administration of the vaccine conflicts with the bona fide religious tenets or practices of the child or student, or the parent or guardian, as the case may be, except that a general philosophical or moral objection to the vaccination will not be sufficient for an exemption to be granted on religious grounds.
State Assemblyman Herb Conway stated the goal is to pass the bill by October 1 to build up statewide immunity in advance of the flu season. New Jersey currently does not require the flu vaccine to attend elementary, high school, or college, but does require children who attend daycare and preschool to get the flu vaccine. Some opposition is already building to the bill, with the New Jersey Coalition for Vaccination Choice already stating they would testify against any bill mandating a flu vaccine.
Like Massachusetts, New Jersey also recommends the flu vaccine seasonally for individuals older than six months. The State also requires the current seasonal influenza vaccine every year for children aged six months through 59 months but allows for medical and religious exemptions. However, all the State requires for an exemption is a parent/guardian letter to the school, preschool, or child care center.
In the case of a medical exemption, a physician license to practice medicine or osteopathy or an advanced practice nurse must state that an immunization is medically contraindicated for a specific period, and the reason (s) for the medical contraindication, based upon valid medical reasons. In the case of a religious exemption, a parent or guardian needs to submit a written statement arguing that mandatory immunization interferes with the free exercise of the pupil's religious rights. The State requires the statement to be accepted and that the request does not need to identify membership in a church or religious denomination or describe how the administration of a vaccine conflicts with the student's religious beliefs.
A bill, S2173, was introduced in the 2018-19 session to eliminate religious objections as a reason for parents to exempt their children from getting a vaccine. However, in the face of opposition, the Legislature failed to advance the bill failed before the end of the session.
Vermont
The Vermont Health Commissioner is considering mandatory flu vaccines to avoid a "twindemic" of the flu and COVID-19.  The Commissioner noted that fewer than 43% of children between the ages of 5-12 received the flu vaccine last year.  The Commissioner has also stated Vermont plans to roll out a broad information campaign to promote the flu shot, amidst concerns that COVID-19 will compound the regular flu season in the State.
Vermont strongly recommends, but does not currently require, flu vaccines every year by the end of October for children in childcare, preschool, and K-12 schools. The Vermont Department of Health recommends the flu vaccine for those older than six months and those at high risk of complications from the flu or someone who is in contact with someone highly at-risk. High-risk groups include pregnant women, breastfeeding mothers, adults over the age of 50, residents of nursing homes and other long term care facilities, healthcare workers, travelers, people with certain chronic medical conditions, people with compromised immune systems, anyone with the condition that can compromise respiratory function, and people at high risk for severe complications from influenza.