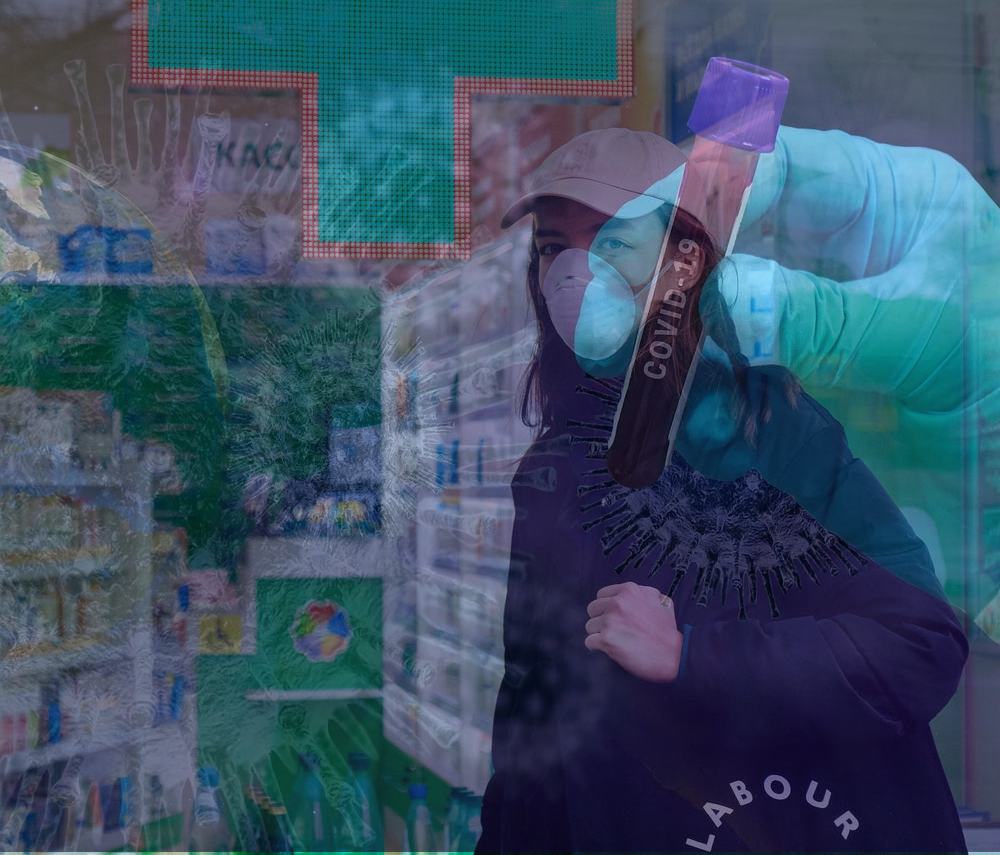 DMGS Article Highlights
HHS issued an April statement allowing pharmacists to order and administer COVID tests.
States have taken action to address who can order and administer tests, including pharmacists, pharmacist interns, and pharmacist technicians.
Some states have taken a legislative approach, while others have relied on their governors and executive agencies to make rules and regulations.
States are also requiring Medicaid reimbursement for COVID tests administered by a pharmacist.
Earlier this year, DMGS looked at a breakdown of COVID-19 tests, including expanded access to licensed pharmacists. The U.S. Department of Health and Human Services (HHS) Secretary Alex Azar issued a statement in early April, noting that authorizing pharmacists to order and administer COVID-19 tests allows for easier access to testing.
According to a National Association of Chain Drug Stores (NACDS) survey, 86% of respondents believe pharmacists should be allowed to provide COVID-19 tests, and 86% believe pharmacists should be allowed to provide a COVID-19 vaccine or other medication when developed. Every state currently allows pharmacists to administer flu vaccines, although regulations and protocols vary by state.
In 2018, Johns Hopkins Bloomberg School of Public Health researchers released a study that found that using pharmacies to administer flu vaccines could save thousands of lives and billions of dollars during a novel-virus flu epidemic. The study used a computer simulation model, which found that allowing pharmacies to administer vaccines prevented up to 23.7 million symptomatic cases and up to 210,000 deaths in the case of a severe epidemic. The model also showed that allowing pharmacists to administer vaccines saved nearly $3 billion in medical costs and $97 billion in productivity losses.
How are states legislating pharmacists' ability to administer COVID-19 tests and vaccines when they become available? Are states allowing pharmacies to bill Medicaid for testing? Who is making these decisions – lawmakers, governors, or executive agencies?
---
New Jersey
New Jersey Governor Phil Murphy signed S2436 into law on September 30. The law authorizes pharmacists to order and administer tests for both COVID-19 and COVID-19 antibodies. The law also requires health benefit and Medicaid coverage for such tests. Under the law, the U.S. Food and Drug Administration (FDA) must granted a covered test an emergency use authorization or approval. The sponsor of the bill, state Senator Vin Gopal, noted that "Pharmacists are uniquely suited to aid in this fight and to help mitigate the spread of disease. They are trusted healthcare professionals who have long-established relationships with their patients, with other health care professionals and within their communities."
If a person tests positive for COVID-19 from a pharmacist-administered test, the pharmacist must:
Advise the individual to self-isolate at home for at least 14 days;
Provide to the individual with a copy of any resources, such as the New Jersey Department of Health's "COVID-19 Home Care Guide"; and
Advise the patient to seek treatment at a hospital or contact their health care provider if they are a member of a "high risk" group for the virus.
The law also allows the Pharmacy Board to extend the authority to order and administer COVID-19 tests to any other professional subject to the Board's licensure or oversight. Both the State Medicaid and NJ FamilyCare programs will provide coverage and payment for expenses incurred in the testing for COVID-19, if a licensed health care professional has issued a medical order for the testing. The programs will also cover the delivery of health care services through telemedicine or telehealth.
Pennsylvania
The Pennsylvania Senate Health and Human Services Committee last week reported SB 1210, which amends "The Clinical Laboratory Act." The bill would exempt a pharmacy or pharmacist from the law's laboratory experience requirements to permit them to order or administer tests for COVID-19 that either the FDA or CDC approve or authorize.
The bill's sponsor, state Senator Judy Ward, notes in her co-sponsor memo that Pennsylvania is one of only a few states where a Clinical Laboratory Improvement Amendments (CLIA) waived lab license is difficult to come by. Ward argues that the PA Clinical Lab Act is more restrictive than the federal law that governs these tests. Under current law, The Clinical Laboratory Act, applicant pharmacies and other sites must have a lab director with two years (if PharmD) or five years (if RPh) employment experience in a laboratory. The bill would revise the Act by removing the laboratory experience requirements for pharmacy and pharmacists and allow them to order or administer COVID-19 tests approved or authorized by the FDA or the CDC.

Two other bills pending in the General Assembly address pharmacists and COVID-19 vaccine administration. HB 2461 would allow pharmacists to administer an FDA-approved vaccine in compliance with CDC rules and regulations. HB 2461 would also address testing, allowing pharmacists to administer a test for a communicable disease such as COVID-19 during a declared disaster emergency. The bill would also exempt pharmacists ordering a COVID test from the two-year requirement established by the Clinical Laboratory Act. The exemption only would apply during a disaster declaration for a communicable disease. The bill remains in the House Professional Licensure Committee.
Another bill, HB 2915, would expand COVID-19 vaccine access by allowing pharmacists to administer a COVID-19 vaccine to individuals. This bill would add a COVID-19 vaccine to similar guidelines already in place for administering flu vaccines. The House Health Committee has not yet advanced the bill.
Florida
Florida's Surgeon General, Dr. Scott Rivkees, signed an emergency order in late April under the authority granted by Governor Ron DeSantis in Executive Order 20-52. The emergency order stated that he was suspending Florida law that previously required a pharmacist to be separately licensed to perform a clinical laboratory test. Another law that previously prohibited a pharmacist from ordering, administering, or reporting the results of FDA-authorized COVID-19 tests was suspended. The testing must be done at a location with a clear and active pharmacy license, and the suspension of the two above laws applies until the expiration of the governor's Executive Order 20-52.
Missouri
Missouri's Pharmacy Board released an April statement on COVID-19 testing and updated it in May. The Board's statement notes that pharmacies planning to perform any COVID-19 testing must apply for a CLIA certificate from the Missouri Department of Health and Senior Services (DHSS) and will only be allowed to perform tests classified per the certificate. Further, pharmacies with a CLIA waiver may only provide CLIA-waived COVID testing, and not all COVID tests on the market are CLIA-waived tests.
Nevada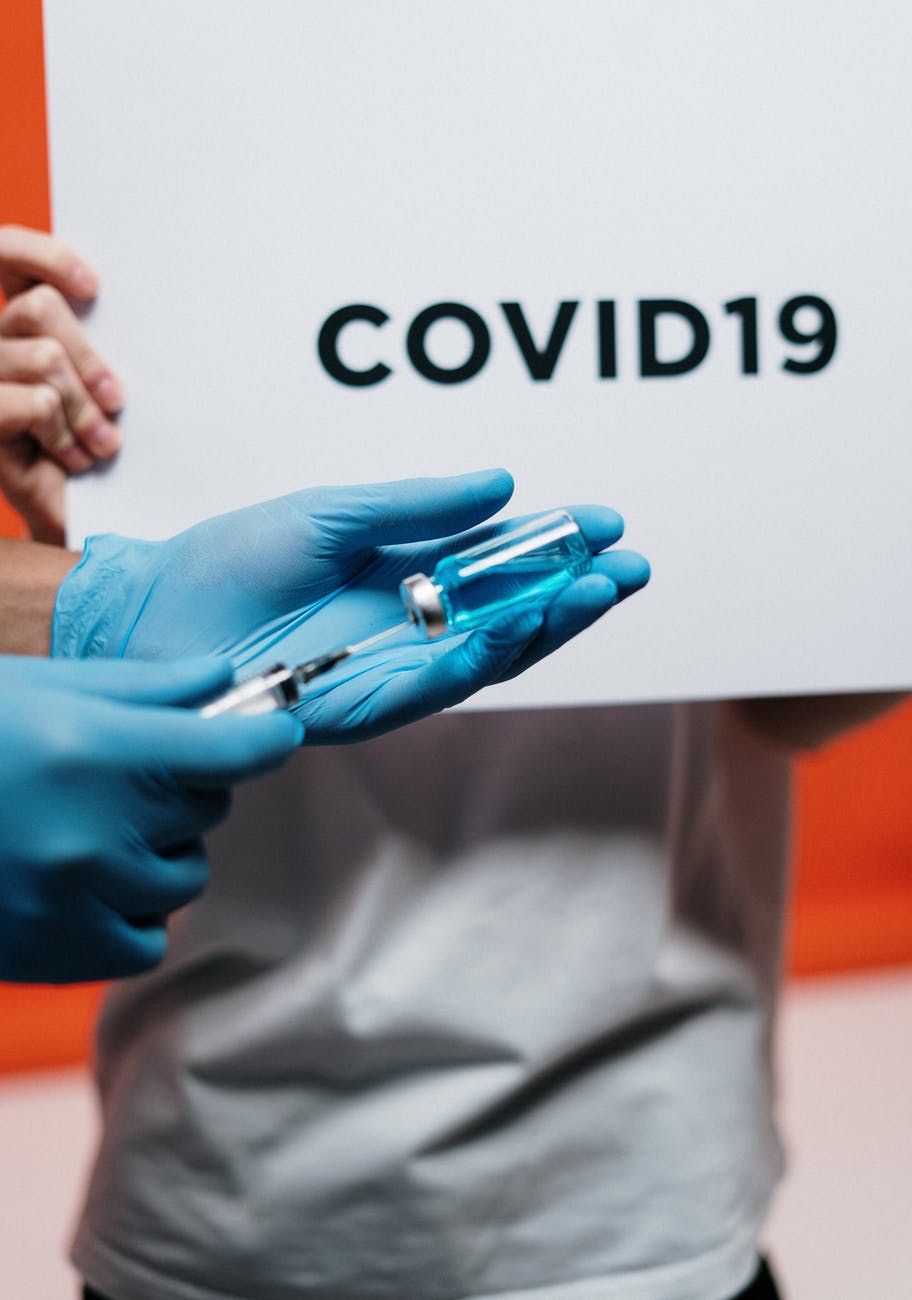 The Nevada Pharmacy Board partially waived existing regulations to allow pharmacists, intern pharmacists, and pharmaceutical technicians to perform COVID-19 testing off-site in non-pharmacy areas, whether in a pharmacy drive-through, parking lot, or mobile healthcare units or vehicles. Pharmacists can oversee, perform, or handle COVID-19 tests, while interns and technicians can perform or handle the tests if the following criteria are met:
The pharmacist must be registered with the Board of Pharmacy and either an employee or contract employee of licensed pharmacy in Nevada;
The intern or technician must also be registered with the Board as an employee or contract employee of a licensed Nevada pharmacy;
All staff may perform or handle COVID tests and must be trained on the pharmacy's policies and procedures relating to the test and handling of the test;
The pharmacy must maintain or have access to a readily available record of the name and registration number of each staff member performing the test; and
Each test record must comply with all the record-keeping requirements for pharmacies.
Ohio
In Ohio, Governor Mike DeWine announced in late May that the Ohio Pharmacy Board clarified rules to permit pharmacists to order and administer COVID-19 tests. The Board adopted its guidance to allow for pharmacists, pharmacy interns, and certified pharmacy technicians to perform FDA-authorized COVID-19 tests. However, certified pharmacy technicians and pharmacy interns must be under the pharmacist's direct supervision to administer a COVID test.
The Board's guidance further requires that all sites where a pharmacist, pharmacy intern, or certified pharmacy technician perform such tests must have a CLIA certificate for the appropriate type of testing. All qualified staff conducting COVID testing must wear PPE, including facemasks and gloves, and testing areas must be regularly disinfected. The Board did not offer any guidance on reimbursement for COVID-19 testing administered by pharmacy staff.
Lawmakers later sent a letter to the Ohio Department of Medicaid (ODM) Director asking that Ohio pharmacists be reimbursed for COVID-19 test administration. In late June, ODM released a memo that allowed pharmacies to be reimbursed by Ohio Medicaid at a rate of $23.46 per test for COVID diagnostic testing specimen collection administered by Medicaid recipients. According to ODM Director Maureen Corcoran, Medicaid will pay pharmacists, through its managed care organizations, $23.46 for their time in administering the test, and for the PPE they need to do it. Director Corcoran also noted the state would cover other expenses, but pharmacists can administer the state-supplied tests and send them back to state testing facilities to be processed in the near-term.
New York
Governor Andrew Cuomo of New York issued Executive Order No. 202.24 in late April, which authorized licensed pharmacists to order and administer FDA-approved COVID-19 tests. The Order allows licensed pharmacists to be designated as qualified healthcare professionals to direct a limited-service laboratory to conduct COVID-19 testing or COVID antibody testing as long as the test is approved by the DA and waived for use in a limited-service lab.
Guidance was later released by the state Department of Health in May to address New York's Medicaid fee for service (FFS) policy and billing guidance for COVID testing at pharmacies. The guidance is in effect for the remainder of the disaster emergency declared under the Governor's Executive Order No. 202.24 or until the Department of Health releases subsequent guidance. The guidance states New York Medicaid FFS will cover COVID-19 specimen collection, or CLIA-waived COVID-19 testing at pharmacies and pharmacies will only bill for Medicaid non-dual eligible members for FDA-approved or cleared tests that have been authorized by the FDA under Emergency Use Authorization.
---