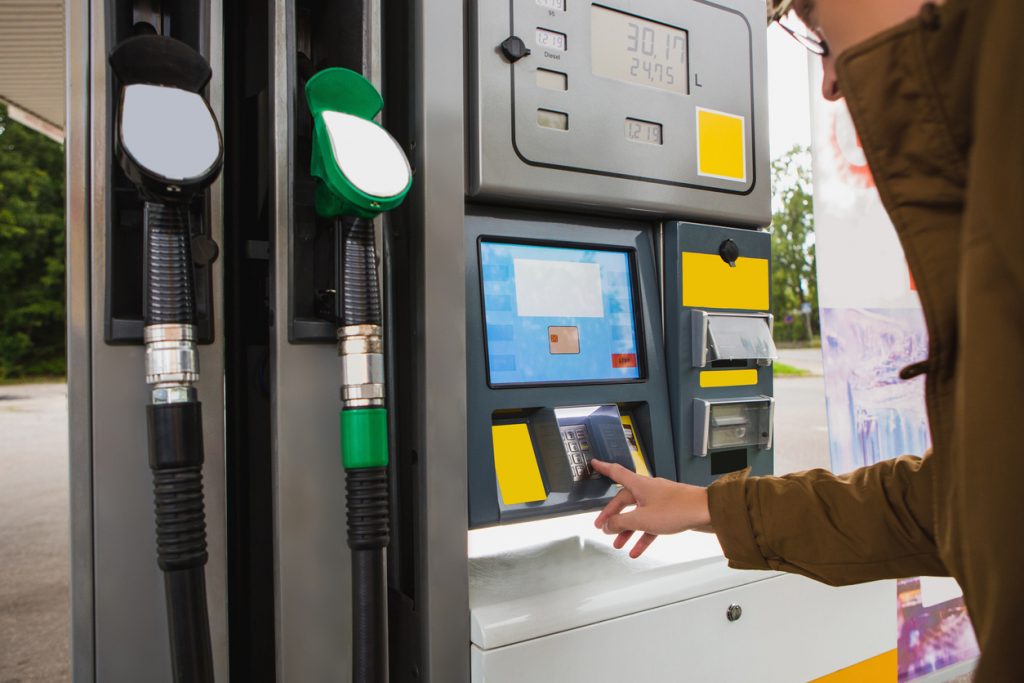 This week, state lawmakers continued to discuss ways to address the rising costs of goods and gasoline, but were also busy with a myriad of other issues. Such issues include gambling, infrastructure, fentanyl strips, deer hunting, and more. Notably, a push to end New Jersey's ban on letting people pump their own gas may have hit a roadblock. Learn about all of this, and more, in the latest DMGS State Capital Weekly Recap!
---
Alabama
Lawmakers in Alabama are returning from spring break next week and there are two separate bills addressing gambling that await them.
Learn more here.
---
California
Several proposals to address rising costs of goods and gas have been announced by California lawmakers, setting the stage for a big debate.
Learn more here.
---
Colorado
Colorado lawmakers unveiled legislation this week to reduce the amount of fentanyl-laced drugs a dealer would need to possess in order to face harsh felony charges and aims to widely increase access to fentanyl strips, Narcan and services for people who suffer from addiction.
Learn more here.
---
Florida
A proposal to decriminalize the use of fentanyl test strips in Florida died on the last day of the regular legislative session earlier this month.
Learn more here.
---
Georgia
Lawmakers in Georgia passed House Bill 1148 which would make it illegal for deer hunters to bring their game back from out of state unless it's been de-boned.
Learn more here.
---
Illinois
The Illinois state House this week passed a bill that would appropriate $2.7 billion in federal American Rescue Plan Act funds to go towards more than half of the state's outstanding $4.5 billion Unemployment Insurance Trust Fund debt.
Learn more here.
---
Kansas
Earlier this week, a Kansas House committee held a hearing on legislation that would legalize sports betting in the state.
Learn more here.
---
Kentucky
Kentucky House passed a bill last week to legalize and regulate medical marijuana in the state. With only a few days left in the 2022 session, the bill hasn't been assigned to any Senate Committee yet.
Learn more here.
---
Michigan
This week, legislators in Michigan unveiled and began work to pass a $4.8 billion spending plan that will upgrade long-neglected infrastructure such as water pipes, dams, roads and parks.
Learn more here.
---
New Jersey
The latest attempt to end the Garden State's 73-year-old ban on letting people pump their own gas may have just hit a big roadblock with the new State Senate President Nicholas Scutari (D) indicating he's not currently in favor of the proposal.
Learn more here.
---
New York
As state lawmakers negotiate a state budget due at the end of the month, there are bipartisan calls for trying to figure out how to ease price burdens on the wallets of consumers.
Learn more here.
---
Pennsylvania
This week, the Pennsylvania Liquor Control Board reversed decisions from last year and said it will not allow beer and wine licensees to sell edible products containing CBD.
Learn more here.
---
South Dakota
Last week, South Dakota Governor Kristi Noem signed six medical cannabis and hemp bills into law.  
Learn more here.
---
Tennessee
Lawmakers in Tennessee are set to discuss legislation next week that would add an additional $200 fine for people caught going 20 miles-per-hour or more above the posted speed limit.
Learn more here.
---
Utah
The Utah Legislature will meet this Friday to vote on overriding Gov. Spencer Cox's veto of a bill that bans transgender athletes from competing in girls' sports
Learn more here.
---
Wisconsin
The U.S. Supreme Court this week threw out Wisconsin state legislative maps that were preferred by the state's Democratic governor and selected by Wisconsin's top court.
Learn more here.
---
This Week's DMGS Posts
---
Capital and Capitol Happenings: Staff on the Move, Promotions, and More
Courtenay Dunn: new Director of Government Affairs, ICE
Colleen Fitzgerald: new Senior Public Relations Associate, Benchmark Strategies
Sarah Mysiewicz Gill: new Legislative Representative, AARP
---
Happy Birthdays This Week
Eric Blomgreg: Director of Government Affairs, NJ Gasoline C-Store Automotive Association
Andrea DeFelice: Director, Field Advocacy (Western Region), National Association of Manufacturers
Juanita Martinez: Regional Director, General Motors
Danie Bendesky: Director of Intergovernmental Affairs, Pennsylvania Department of State
Email future suggestions to rjstevens@dmgs.com.
---