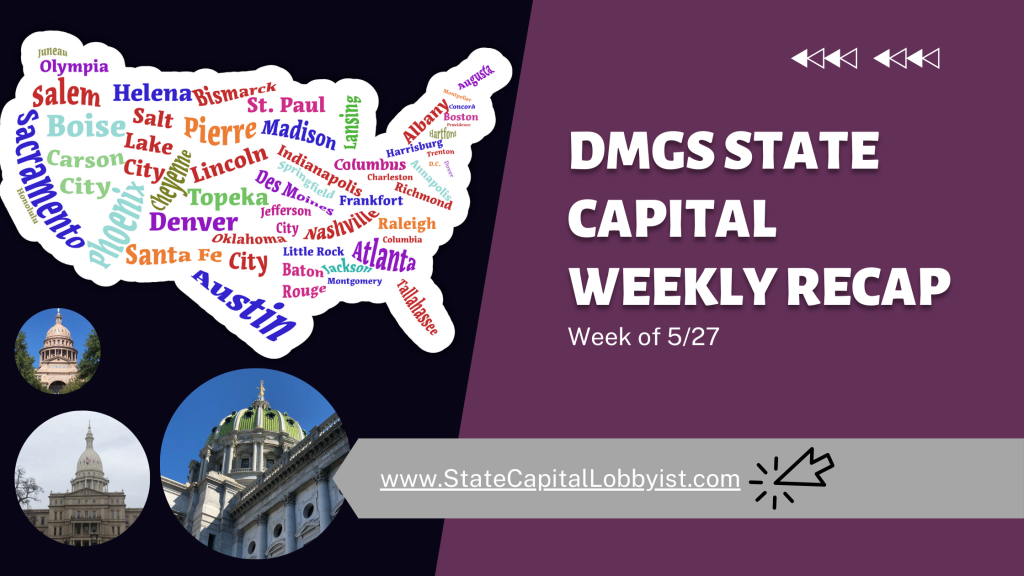 Lawmakers and governors from around the country reacted to the tragic shooting at a Texas elementary school, with many calling for various actions to help curb gun violence. Additionally, states such as Georgia held primary elections, Kansas lawmakers finished their 2022 session, Rhode Island's governor signed legal cannabis legislation, and Delaware's governor vetoed recreational marijuana legislation.
---
Arizona
Following the Robb Elementary School mass shooting, Arizona Senate Democrats are urging the failure of two bills now moving through the legislature. One bill would extend the places concealed weapons permit holders can carry firearms, and the other allows anyone driving on school grounds to have a loaded weapon in their vehicle.
Learn more here.
---
California
Governor Gavin Newsom and legislative leaders announced efforts to expedite various pieces of legislation to address gun violence.
Learn more here.
---
Colorado
Colorado state lawmakers have passed several pieces of gun-related legislation in recent years. While Democrats control both legislative chambers and the governor's office, there appears to be no effort to pass some of the most protective gun violence legislation.
Learn more here.
---
Delaware
Delaware Governor John Carney announced plans to veto legislation that would legalize the possession of 1 ounce or less of marijuana, setting up a historic showdown with state lawmakers.
Learn more here.
---
Florida
State lawmakers are reviving a 16-year-old state program that could give homeowners up to $10,000 to harden their homes to help curb skyrocketing homeowners' insurance rates.
Learn more here.
---
Georgia
Georgia's general election match-ups appear set following this week's primary election. incumbent Governor Brian Kemp bested former U.S. Sen. David Perdue in the Republican primary and will face Stacey Abrams this fall, who was uncontested in the Democratic primary. In the U.S. Senate race, incumbent Sen. Raphael Warnock (D) will face off against Herschel Walker (R) in the general election after winning their respective primaries.
Learn more here.
---
Kansas
May 30 marked the end of the 2022 legislative session in Kansas. Lawmakers finished by overriding a gubernatorial veto and enacting two pieces of legislation.
Learn more here.
---
New Jersey
On May 25, Governor Phil Murphy again challenged the state's Democratic-controlled legislature to vote on a set of stalled gun-control proposals introduced more than a year ago. Murphy also called on lawmakers to hold votes on all gun-related bills, even those that would loosen the state's firearm laws, to "make every legislator choose whose side they have chosen to be on."
Learn more here.
---
New York
New York Governor Kathy Hochul called on state lawmakers to raise the minimum age to purchase an AR-15-style rifle from 18 to 21 following the Robb Elementary School shooting.
Learn more here.
---
Oklahoma
Governor Kevin Stitt signed SB 615 into law. The bill regulates access to public-school bathrooms by a person's birth sex. School districts and charter schools that do not comply face a 5% reduction in state funding.
Learn more here.
---
Pennsylvania
Governor Tom Wolf called on the Republican-controlled legislature to take immediate action to "pass common sense legislation to prevent gun violence."
Learn more here.
---
Rhode Island
Rhode Island Gov. Dan McKee signed legislation making the state the 19th in the nation to legalize and regulate recreational marijuana.
Learn more here.
---
Texas
If the conservative Supreme Court majority overturns the holding of Roe v. Wade, a group of Republican state lawmakers is preparing a legislative plan to bar private companies from helping employees seek abortions outside of Texas.
Learn more here.
---
Exciting DMGS News
DMGS' Patty Mackavage was again named to City and State PA's Power 100 list. Congratulations to Patty and all of the other honorees. Well done, Patty! View the entire list here.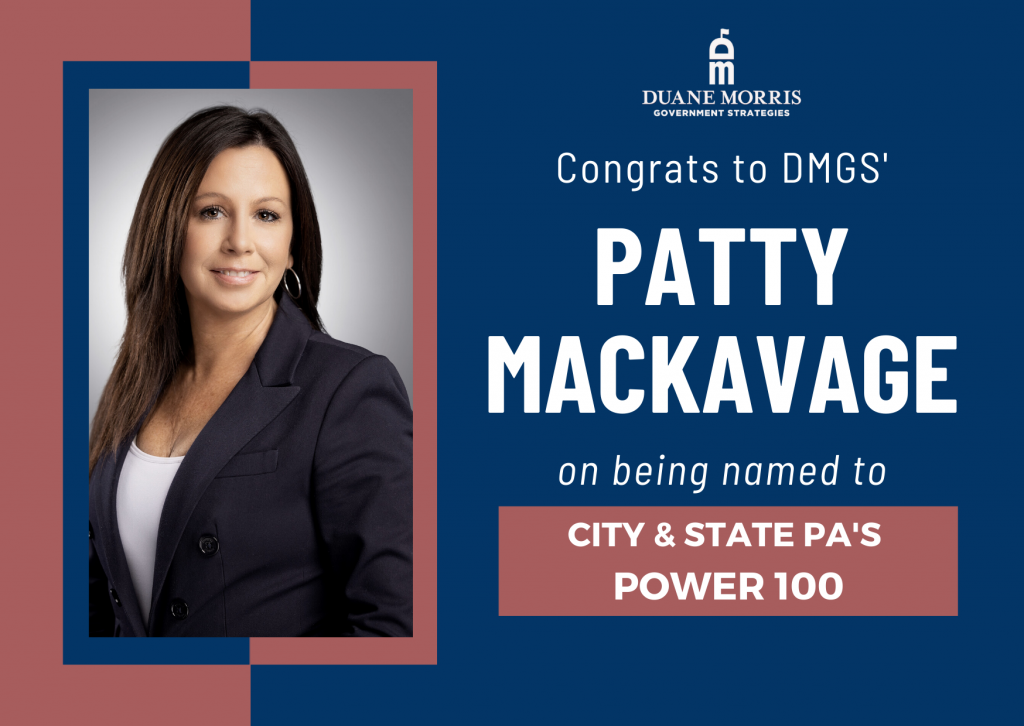 ---
This Week's DMGS Posts
---
Capital and Capitol Happenings: New Positions, Promotions, and More
Chris Gruwell: new Commissioner, California State Athletic Commission
Paul Murre: new Policy Campaigns Manager – West, Instacart
Scott Yager: new Vice President Environment, Interstate Natural Gas Association of America
---
Happy Birthdays This Week
Kyle Holder: Director of Legislative Affairs, New Jersey Builders Association
Brian Gutman: Director of Government Relations, Learning Care Group
Julianne Rudkin: Policy Operations Manager, Republican Governors Association
Marc Corriveau: VP & Chief Government Relations Officer, Henry Ford Health System
Tamoria Jones: Chief of Staff and Public Education Committee Director, Texas House of Representatives
Email future suggestions to rjstevens@dmgs.com.
---