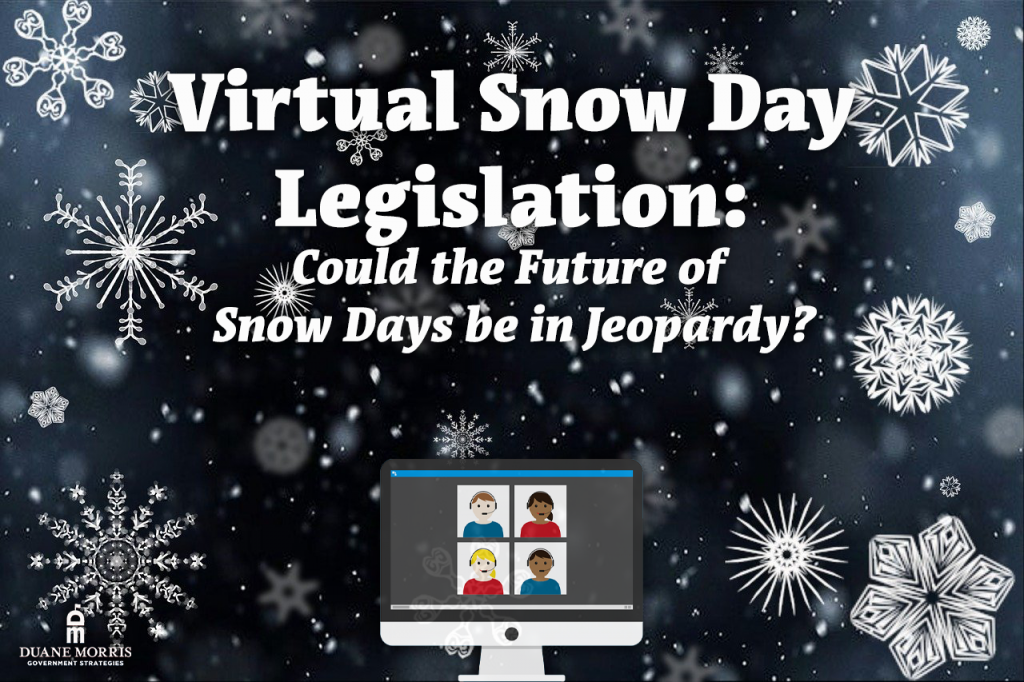 Technological advancements in recent years have made virtual learning a possibility for K–12 schools. With virtual learning a possibility, some states and schools are looking to eliminate snow days and allow classes and instruction to be conducted virtually. With many schools across the country switching to virtual or hybrid learning due to the pandemic, some are pushing for such learning to replace traditional snow days where students have "off" for the day due to inclement weather. Could virtual snow days replace traditional snow days? Some state lawmakers hope so.
One state, Pennsylvania, passed legislation allowing for flexible instructional days prior to the COVID-19 pandemic. However, others, such as Virginia, have looked to push for virtual snow days in place of traditional snow days.
---
Pennsylvania: Flexible Instructional Days
In 2019, Governor Tom Wolf signed Senate Bill 440 into law after it passed 198-1 in the State House and 50-0 in the State Senate. The bill allowed for flexible instructional days and required the Pennsylvania Department of Education (PDE) to issue guidance and establish an application form for a public-school entity seeking to either establish or renew a flexible instructional day program to allow students to continue their instruction from home when their schools are closed due to inclement weather or an emergency.
Under the law, if school districts plan to implement at-home instructional days utilizing technology, they must indicate in their application to PDE how they will accommodate students who lack access to sufficient technology at home and students with disabilities.
SB 440 also required PDE to release an annual survey related to the efficacy of flexible instructional days.
---
Virginia: Virtual Snow Days
Lawmakers in Virginia passed SB 1132 / HB 1790 in February 2021 to allow for virtual snow days. Specifically, the bill states that when severe weather conditions or other emergencies result in school closures for in-person instruction, a school division may declare an unscheduled remote learning day. However, no more than ten unscheduled remote learning days are permitted in a school year unless the Superintendent of Public Instruction allows for an extension.
The bills define a "declared state of emergency" as a declaration of an emergency before or after an event by the governor or by officials in a locality requiring school closure. The bills further define "severe weather conditions or other emergency situations" as circumstances presenting a threat to the health or safety of students that are a result of severe weather conditions or other emergencies, such as natural and human-made disasters, energy shortages, or power failures.
---