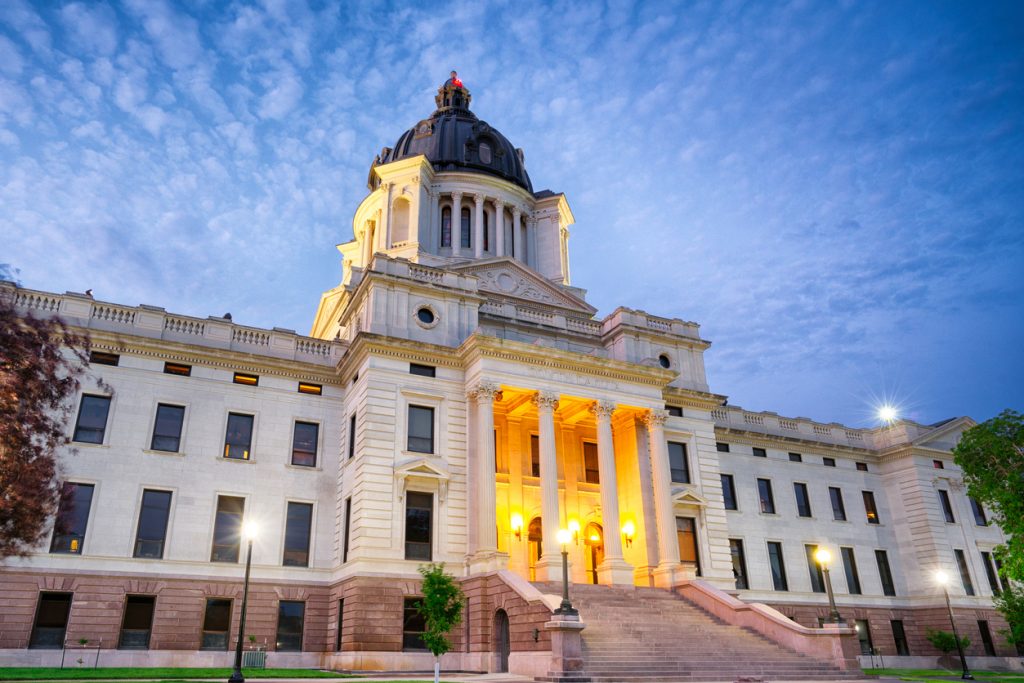 Could state governments try banning TikTok? At least 16 GOP governors have already taken steps to do so. TikTok, an increasingly popular social media app that allows users to post short-form videos, has over 1 billion monthly users worldwide, including over 138 million U.S. users. It has been downloaded over 210 million times in the United States. The app is particularly popular among younger individuals, with TikTok having seen a 180% growth among the 15–25 age group since the onset of the COVID-19 pandemic.
However, ByteDance, a Chinese company, owns TikTok. Consequently, federal and state lawmakers have scrutinized the app's connections to the Chinese government and data privacy/security vulnerabilities. Federal Bureau of Investigation (FBI) Director Christopher Wray testified during a November 2022 House Homeland Security Committee hearing that the FBI has "national security concerns" regarding TikTok, particularly that the Chinese government could use the app to either influence U.S. users or control their devices.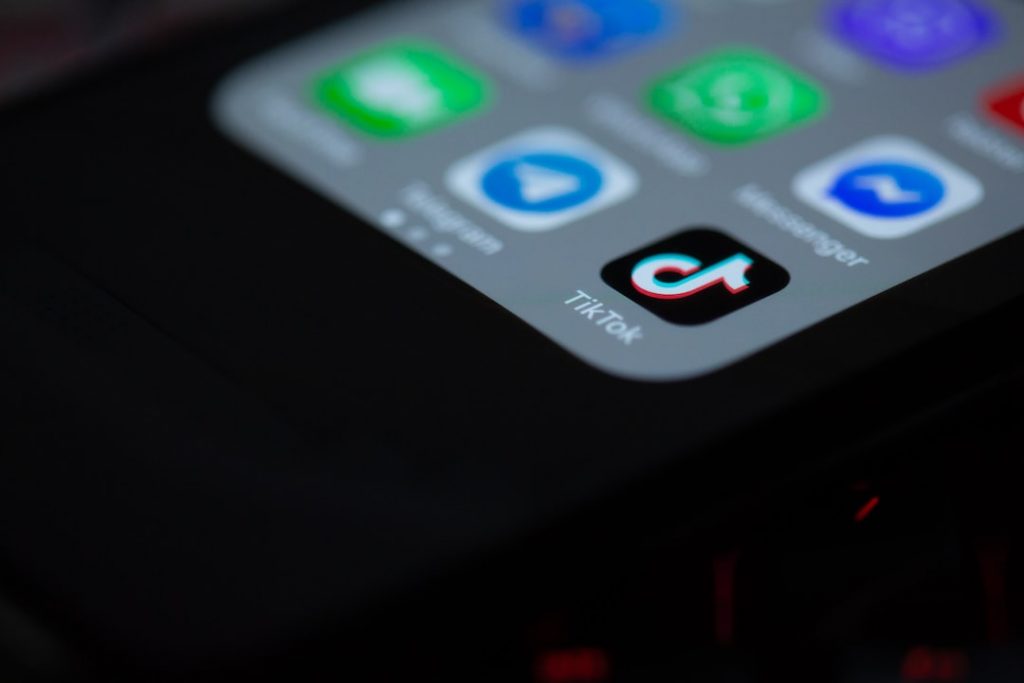 In 2021, President Joe Biden revoked and replaced three executive orders initially promulgated by the Trump administration reaffirming the United States' concerns with the app's ownership structure and requiring the federal government to scrutinize the unacceptable or undue risks that TikTok poses. The Committee on Foreign Investment in the United States (CFIUS) is currently weighing a proposal to allow TikTok to continue to operate in the United States if TikTok routed U.S. user traffic through U.S.-based Oracle servers, with auditing of the app's algorithms. Nevertheless, the arrangement has yet to gain approval from the administration, which is not yet satisfied that such a framework would adequately address lingering concerns.
---
U.S. Senate Votes to Ban TikTok
On December 14, 2022, the United States Senate passed legislation to prohibit federal employees from using TikTok on government-owned devices. For the bill to become law, it must still pass the U.S. House before the current congressional session ends, then get signed by President Joe Biden.
---
Banning TikTok in South Dakota
South Dakota Governor Kristi Noem (R) announced in late November 2022 an Executive Order banning TikTok state government agencies, employees, and contractors from using the app on state-owned devices. Citing a growing national security threat posed by TikTok, Noem's Executive Order declares that no employee or agency of South Dakota may download or use TikTok, or even visit the TikTok website, on any government-issued device (i.e., cell phones, laptops, or any device which can connect to the Internet). Further, the order states that no person or entity who contracts with the State of South Dakota shall download or use TikTok's app or visit its website on state-owned or state-leased equipment. South Dakota's TikTok ban took effect immediately when Governor Noem signed it.
Since Governor Noem's executive order, other states have followed suit.
---
McMaster Bans TikTok for SC Government
On December 5, Governor Henry McMaster (R) wrote a letter to the state's Director of the Department of Administration to permanently remove and block access to TikTok from all state government electronic devices. McMaster, in a press release, cited concerns from federal law enforcement and national security officials and noted a growing bipartisan group of lawmakers in Congress making a federal push to ban TikTok access.
---
Hogan Issues TikTok Ban in Maryland
On December 6, Maryland Governor Larry Hogan (R) issued an emergency directive that "prohibits the use of certain Chinese and Russian-influenced products and platforms for the executive branch of state government, including TikTok."
---
Texas Gov Bans State Agencies From Using TikTok
Additionally, Texas Governor Greg Abbott (R) on December 7 similarly ordered every state agencies to ban the use of TikTok on any government-issued device(s).
---
Oklahoma Bans TikTok From Government Devices
On December 9, Oklahoma Governor Kevin Stitt (R) followed suit, issuing Executive Order 2022-33, which bans TikTok for state government agencies, employees and contractors on government networks or government-issued devices.
---
Tennessee Taking Steps to Ban TikTok
While personal social media platforms have been banned on state devices in Tennessee for numerous years, the state has now added TIkTok to the list of banned platforms. Governor Bill Lee's (R) office confirmed on December 10 that the state took steps to ban TikTok from all devices with access to government networks.
---
North Dakota Joins List of States Banning TikTok
On December 13, Governor Doug Burgum (R), citing national security concerns, signed an Executive Order prohibiting the use of TikTok from state-owned devices from executive branch agencies. The Order specifically directs the North Dakota Information Technology to institute a method to enforce the new ban.
---
Alabama Gov Issues Memo Prohibiting TikTok
Governor Kay Ivey (R) issued a memo to all state agencies in Alabama on December 12 informing them of her decision to ask the Secretary of Information Technology to update their policies to prohibit TikTok from being accessed or used on state IT networks or devices.
---
TikTok Ban for State-Owned Devices Signed in Utah
On December 12, Utah Governor Spencer Cox (R) signed an Executive Order that prohibits any agency or agency, on any state-owned device, to download or use TikTok or visit the TikTok website. Devices include state-owned mobile phones, laptops, tablets, or other electronic devices.
---
Iowa Directive to Ban TikTok
Governor Kim Reynolds (R) issued a directive on December 13 to the state's Department of Management's Office of the Chief Information Officer to ban TikTok on state-owned devices, as well as banning state agencies from either subscribing to or owning and operating a TikTok account.
Reynolds stated, "It is clear that TikTok represents a national security risk to our country and I refuse to subject the citizens of Iowa to that risk," said Gov. Reynolds. "They trust us with their personal and confidential information and we will take every step possible to protect it, including from the Chinese government. The safety of Iowans is my number one priority and that includes their cybersecurity."
---
TikTok Executive Order in Granite State
Governor Chris Sununu (R) signed an Executive Order on December 14 prohibiting the use of certain foreign technologies on both state networks and state-issued devices. The Order extends beyond TikTok to also include the following:
Huawei Technologies;
ZTE Corp;
Hytera Communications Corporation;
Hangzhou Hikvision Digital Technology Company;
Dahua Technology Company;
Tencent Holdings, including Tencent QQ, QQ Wallet, WeChat; and
Alibaba Products, such as AliPay.
---
Idaho Ban on TikTok
On the same day Governor Sununu issued his Executive Order ban on TikTok in New Hampshire, Governor Brad Little (R) did the same in Idaho. Little, in a press release, stated:
"The communist Chinese government can use TikTok to collect critical information from our state and federal government, and we are taking this step to protect Idahoans and Americans from the sinister motives of a foreign government that does not share our values and seeks to weaken and manipulate our country. This new ban to eliminate TikTok from state-issued devices and networks will help protect national security and Idahoans' data."
Wyoming TikTok Ban
Governor Mark Gordon (R) issued a memo to all state employees on December 15, directing TikTok be permanently removed and access blocked from all state-owned and issued devices and networks.
---
TikTok Ban Extends to Montana
Governor Greg Gianforte (R) signed a memo on December 16 banning the use of TIkTok on state devices as well as for state businesses. The memo also called for the prohibition of any third-party entities conducting business for or on behalf of Montana from using the TikTok app. Gianforte, in his memo, cited TikTok's "practice of harvesting expansive amounts of data from its users' devices and offering this information to the Chinese Communist Party."
---
Youngkin Joins Other GOP Governors in Banning TikTok on State Devices
Governor Glenn Youngkin (R) issued an Executive Order on December 16 banning both TikTok and WeChat, and any other apps craeted by ByteDance Limited or Tencent Holdings Limited. The order applies to state government devices and WiFi networks and also requires businesses who contract with the Commonwealth to prohibit the use of the apps.
---
First Democrat Governor Bans TikTok on State Devices
On December 29, Kansas Governor Laura Kelly (D) became the first democratic governor in the country to put restrictions on the TikTok app. Kelly issued an Executive Order that bans TikTok on state devices under her jurisdiction. In a tweet, Kelly stated: "TikTok mines users' data and potentially gives it to the Chinese Communist Party — a threat recognized by a growing group of bipartisan leaders."
---