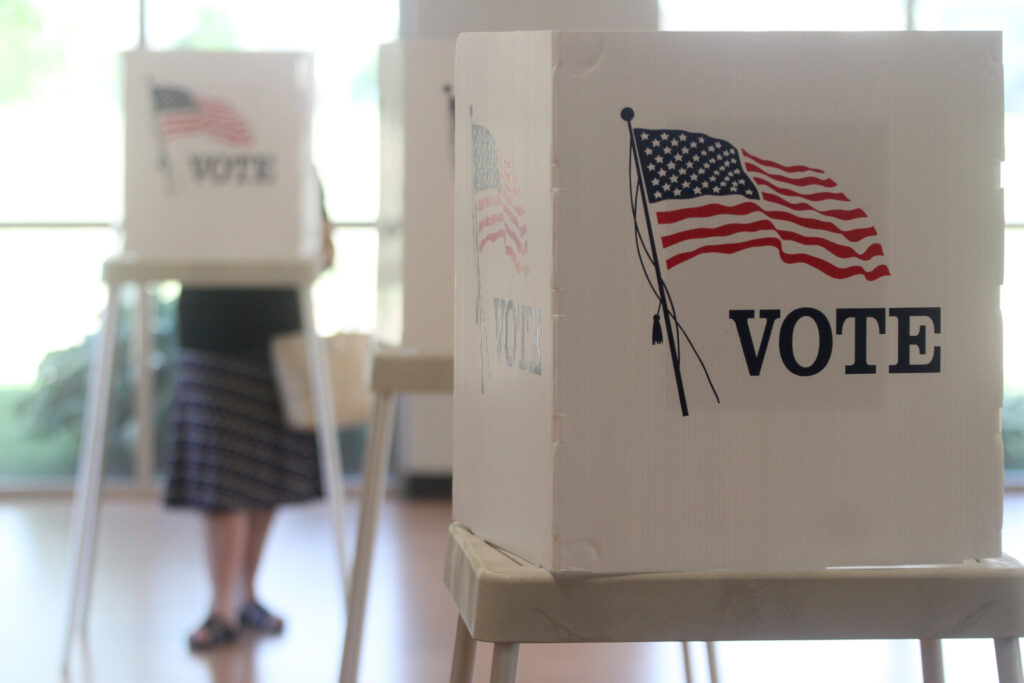 Ohio and Mississippi voters weighed in on a ballot measure and nominees, with voting concluding on August 8, 2023. In Ohio, voters considered a ballot measure that would have made it more difficult to amend the state constitution, while Mississippi voters held their primary elections.
---
Ohio Voters Reject Issue 1
With over 3 million votes cast, Ohio voters rejected Issue 1 by 57% to 43%. The measure would have increased the vote percentage required to pass ballot measures to amend the state constitution—from a simple majority to sixty percent. The measure's defeat is a loss for the anti-abortion movement in the Buckeye State, which sought the measure to make it more difficult for abortion-rights advocates to pass a ballot measure guaranteeing abortion in the state constitution later in 2023. The result is the culmination of millions of dollars spent by both movements.
Attention will now turn to a November ballot measure that would guarantee abortion rights in the state's constitution. However, Issue 1 may not go away completely, as Senate President Matt Huffman said that legislators would "probably" bring the question back in front of voters at some point in the future.
---
Mississippi Primary
Mississippi voters went to the polls to select their nominees for Governor, Lieutenant Governor, and several other statewide offices, including Attorney General, Auditor, Secretary of State, Treasurer, Insurance Commissioner, Agriculture Commissioner, and state legislative seats.
Mississippi: Governor's Race
Mississippi Governor Tate Reeves (R) easily won renomination, defeating two other candidates. He will proceed to the November ballot along with incumbent Lieutenant Governor Delbert Hosemann (R), who also beat out two candidates for the nomination, but in a much closer race. Democratic nominees for governor, Brandon Presley, and lieutenant governor, D. Ryan Grover, were both uncontested in their primaries. They will face off against the incumbents in the fall.
---
Mississippi: Other Statewide Offices
Both parties had uncontested Secretary of State, Attorney General, and State Auditor primaries. Incumbent Republicans Michael Watson, Lynn Fitch, and Shad White will face off against Democratic opponents Shuwaski Young, Greta Kemp Martin, and Larry Bradford in November. Republican incumbent Agricultural Commissioner Andy Gipson will face off against Democrat Robert Bradford, who won a three-way primary. Incumbent Republican Insurance Commissioner Mike Chaney easily survived a primary and will take on Democratic challenger Bruce Burton in November.
---
Mississippi: State Legislative Races
Several incumbent legislators lost their renomination efforts. Republican State Senator Philip Moran, representing the 46th Senate District, lost his primary to Philman Ladner. Republican State House members Brady Williamson, Doug McLeod, and Perry Bailey lost their primaries, and another member, Dale Goodin, appeared to be on the verge of losing. Democratic incumbent State House member Rufus Straughter, who represents the 51st House District, lost to Timika James-Jones.          
---