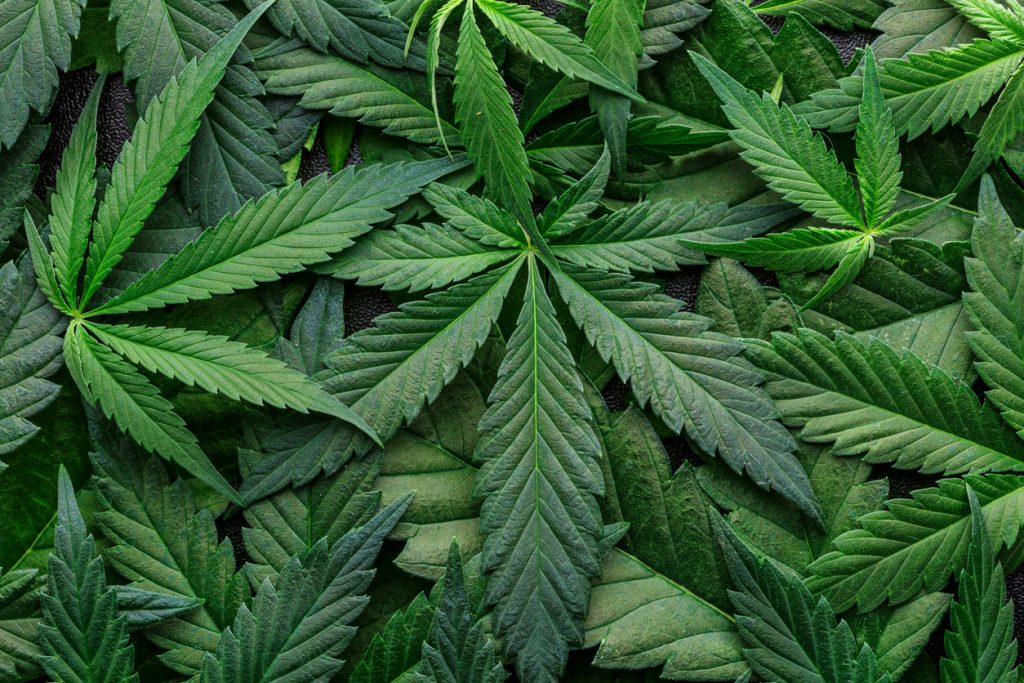 This week saw lawmakers across the country discuss and take action on various cannabis related legislation in state capitals in coordination with 4/20, an unofficial "marijuana holiday".
In addition to cannabis, lawmakers had their hands full with other issues. Notably, the Florida legislature took steps towards revoking Disney's self-governing authority in the Sunshine State.
---
California
Earlier this week, a California legislative panel approved a bill to legalize cannabis for pets. Under the bill, state-licensed veterinarians would be allowed to recommend the use of cannabis on an animal patient for potential therapeutic effects or health supplementation purposes.
Learn more here.
---
Florida
This week, the Florida legislature passed legislation that would dissolve Walt Disney World's special governing power in the state.
Learn more here.
---
Georgia
Under legislation signed this week by Gov. Brian Kemp, military retirement income, up to a certain threshold, will no longer be subject to Georgia's state income tax.
Learn more here.
---
Kansas
Governor Laura Kelly signed the state's budget earlier this week. The budget included a $500 million deposit in the state's budget stabilization fund, the largest investment in the fund in Kansas' history.
Learn more here.
---
Kentucky
Kentucky Gov. Andy Beshear plans to form an advisory team as he explores whether to take executive action to legalize access to medical marijuana.
Learn more here.
---
Louisiana
On Tuesday, the Louisiana Senate backed a measure that would prohibit transgender girls from competing on school sports teams that match their gender identity.
Learn more here.
---
Maine
Gov. Janet Mills signed a $1.2 billion budget this week, which includes relief checks for Mainers. Eligible individuals will receive $850 and the average Maine household will get $1,700 in relief payments. Checks are expected to his households as soon as June.
Learn more here.
---
New Hampshire
A Senate committee unanimously voted against a House bill that would make New Hampshire a "cannabis control" state, legalizing marijuana but permitting it to be sold only at state-owned storefronts, similar to the current liquor system.
Learn more here.
---
New Jersey
Legal recreational marijuana sales began in New Jersey for adults 21 and over on Thursday morning. 13 medical dispensaries across the state have obtained licenses to sell cannabis to the general public.
Learn more here.
---
New York
NYC Mayor Mayor Eric Adams is setting aside nearly $5 million in his executive budget toward educating New Yorkers on how to enter the legal cannabis business.
Learn more here.
---
Ohio
Two democratic state lawmakers are introducing legislation to "Regulate Marijuana Like Alcohol", which would legalize cannabis for adult use.
Learn more here.
---
Pennsylvania
One PA lawmaker says legislators are continuing to work to finalize a proposed piece of legislation to legalize adult-use recreational marijuana and hope to bring it to the Senate Law and Justice Committee by the end of May.
Learn more here.
---
South Carolina
Bipartisan legislation is advancing in South Carolina to expand early voting, although one provision isn't sitting well with Gov. Henry McMaster.
Learn more here.
---
West Virginia
Medical cannabis was legalized five years ago in West Virginia and state lawmakers and cannabis experts gathered this week for a panel discussion on the current status of cannabis in the state.
Learn more here.
---
Wisconsin
For the first time, GOP state lawmakers who control the state Legislature permitted a Capitol debate on legislation that would legalize marijuana use.
Learn more here.
---
This Week's DMGS Posts
---
Capital and Capitol Happenings: Staff on the Move, Promotions, and More
Katie McMichael: new Manager of Government Relations, Aurora
Jesse Monoski: new Legislative Director, Office of PA State Senator Lisa Boscola
Bryanna McGarry: new Health Policy Consultant, Blue Cross Blue Shield of Michigan
Stephen Cain: new Director of Economic Research and Analysis, National Milk Producers Federation
Sean Ewart: new Assistant Secretary for Energy, Office of New York State Governor
Marc Reiter: new Senior Policy Associate, Unite Us
---
Happy Birthdays This Week
Mark Giuffre: Vice President, State Government Affairs, UPS
Michael Miller: Director of Government Relations, California Association of Winegrape Growers
Alex Graves: Vice President of Government Relations, Independent California Colleges and Universities
Don Houser: Director of External Affairs (Northeast), BHE GT&S
William Higgins: State and Local Affairs Manager, Nikola Motor Company
Jodiane Tritt: Executive Vice President, Arkansas Hospital Association
Bob Reilly: Government Relations Officer, WellSpan Health
Connor Schmiegel: Associate Director of Public Affairs, New Jersey Food Council
Geoffrey Green: Vice President of Government Affairs, Bollinger Shipyards
Robert Guenther: Chief Public Policy Officer, International Fresh Produce Association
Email future suggestions to rjstevens@dmgs.com.
---