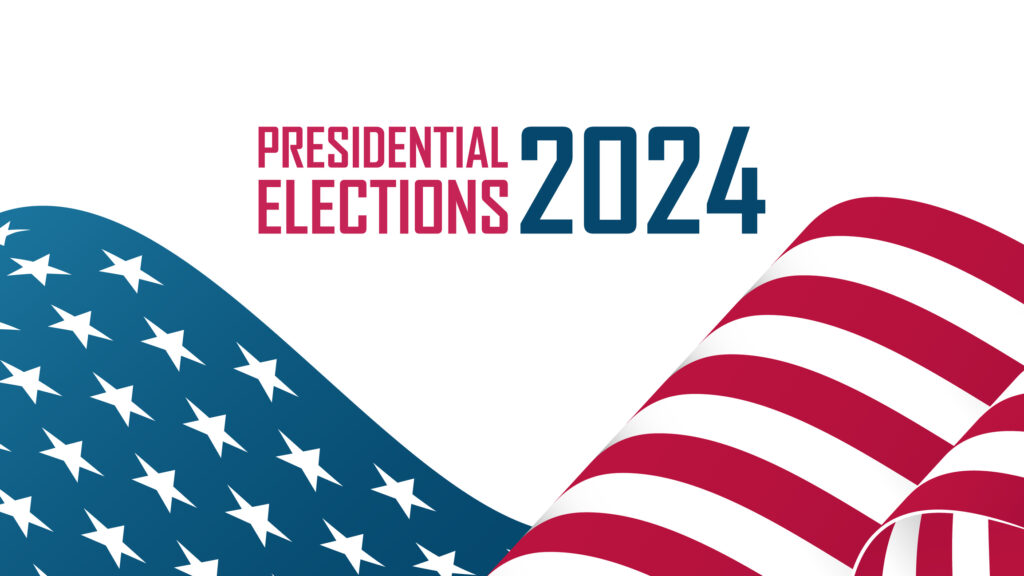 With the 2024 presidential primary elections approaching, there have been renewed discussions in various state legislatures over when their states should hold primary elections, and whether or not to change their presidential primary dates. National media attention focuses on the traditional early states, such as Iowa, New Hampshire, and South Carolina; consequently, other states are hoping to position themselves in front of, or closer to, the more traditional early primary states. Conversely, other states are considering delaying their presidential primaries.
Notably, the Democratic National Committee (DNC) earlier in 2023 approved a shakeup in the party's nominating calendar, which elevated South Carolina to the first primary (February 3).
---
Michigan: Governor Signs Bill Changing Presidential Primary Date
In early February 2023, Governor Gretchen Whitmer (D) signed Senate Bill 13, which changed the presidential primary date to February 27, 2024, and to the fourth Tuesday in February for all future presidential election years. Previously, presidential primaries in Michigan were on the second Tuesday in March.
The bill did not pass with a supermajority, so it did not take effect immediately. Republican state lawmakers withheld support for the bill because they claimed they would lose 70 out of 80 delegates from the Republican National Committee (RNC) because party rules only permit Iowa, New Hampshire, South Carolina, and Nevada to hold nominating contests before March 1. Because the bill lacked a supermajority, it will go into effect 90 days after the legislature adjourns for the year, meaning the legislature must adjourn by a specific date in the fall, or the law will only take effect in the 2028 presidential election.
---
New Hampshire: Will It Keep Its First-In-The-Nation Status?
New Hampshire has held the first-in-the-nation presidential primary for over a hundred years, but the DNC's decision to move South Carolina to first aims to change that. However, the state is not ready to relinquish its first-in-the-nation status. Lawmakers introduced SCR 1 in February 2023, affirming the General Court's support for New Hampshire's first-in-the-nation presidential primary and its belief that the state should have its primary at least one week before another state holds its nominating contest. The Senate passed the resolution in February 2023, and the House passed it in April 2023.
Following the resolution's passage, the sponsor stated, "Our primary is set by law, not by a political committee." Governor Chris Sununu (R) said, "We're going first no matter what."
What will happen in New Hampshire remains unclear as the DNC has threatened the state with potential sanctions if it votes before South Carolina.
---
Ohio: Push Back the Presidential Primary?
Unlike other states, Ohio has a legislative push to push back the state's primary. Ohio holds its primary elections for non-presidential years in May, while its presidential year primaries occur in March. In February 2023, Rep. Daniel Troy (D) introduced legislation that would move the state's presidential primaries to May to coincide with their primaries in non-presidential years. According to Troy, the legislature moved Ohio's presidential primary to mid-March to be more competitive. However, he argues that the state's influence is "dubious at best" and that it is time to "return to a normal and consistent election schedule."
While the legislation – House Bill 21 – has not advanced as of June 19, 2023, a similar provision was included in the House's version of Ohio's proposed two-year budget.
---
Pennsylvania: Move Up the Presidential Primary?
In January 2023, a bipartisan group of state senators introduced SB 224, legislation that would change Pennsylvania's presidential primary date. Pennsylvania law requires the primary to occur on the fourth Tuesday of April. However, the bill sponsors argue in their cosponsor memo that presidential nominations are largely decided before Pennsylvania voters cast their ballots. SB 224 would move the Pennsylvania presidential primary election to the third Tuesday of March.
Another factor Pennsylvania state lawmakers are considering is the holiday of Passover, on which the 2024 presidential primary will occur. Governor Josh Shapiro (D) has indicated his support for moving up the primary so that it does not interfere with Passover.
---