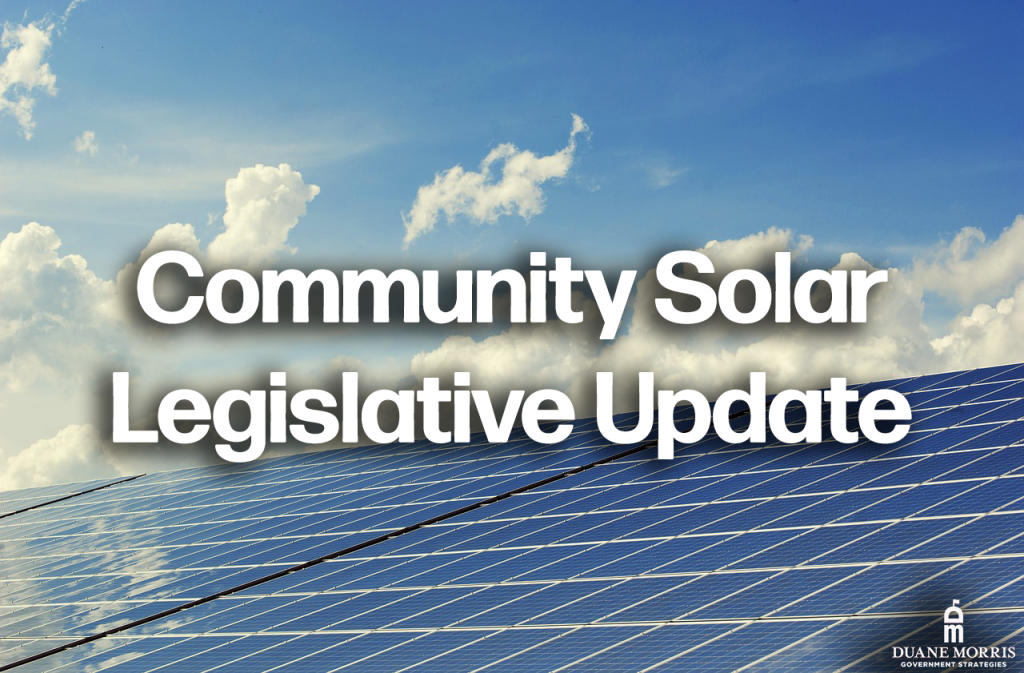 The U.S. Office of Energy Efficiency and Renewable Energy (EERE) defines 'community solar' as any solar project or purchasing program in a geographic area whose benefits flow through to multiple customers, including individuals, businesses, non-profits, and others. Community solar is allowed in at least 21 states after New Mexico Governor Michelle Lujan Grisham signed community solar legislation into law in April.
These states that have passed community solar legislation have created a third-party market for community solar requiring project developers and utilities to follow regulations to enroll customers and develop community solar installations. For states that have not done so, local utilities can develop and manage community solar programs.
---
Maryland
Governor Larry Hogan signed Senate Bill 79 into law earlier this year. The legislation allows community solar energy subscribers and residential electric choice customers to maintain their subscriptions or contracts at a new service address within the same service territory as the old address. An electric company or subscriber organization, under the bill, is not permitted to terminate a customer's contract or subscription due to a change of address that meets the requirements listed in the legislation. The community solar legislation applies to electric companies, electric cooperatives, and municipal utilities that participate in the affected community solar programs.
The bill takes effect July 1, 2022.
---
New Mexico
Governor Michelle Lujan Grisham signed S.B. 84 into law earlier this year, creating a community solar program in the state. Under the bill, a community solar facility must:
Have a nameplate capacity rating of five megawatts alternating current or less;
Be in the service territory of the qualifying utility and be interconnected to the electric distribution system of that qualifying utility;
Have at least ten subscribers;
Have the option to be co-located with other energy resources, but not be co-located with other community solar facilities;
Not allow a single subscriber to be allocated more than 40% of the generating capacity of the facility; and
Make at least 40% of the total generating capacity of a community solar facility available in subscriptions of 25 kilowatts or less.
Notably, the bill requires thirty percent of electricity produced from each community solar facility to be reserved for low-income customers and low-income service organizations.
---
Pennsylvania
Lawmakers in the Keystone State have introduced two pieces of community solar legislation – one in the House and one in the Senate.
House Bill 1555 and Senate Bill 472 would both enable community solar projects in Pennsylvania. The bills define a community solar facility as one that generates electricity using a solar photovoltaic device where subscribers receive a bill credit for the electricity generated proportional to the size of the subscriptions. The bill also stipulates that a community solar facility must:
Be in Pennsylvania;
Be connected to and deliver electricity to a distribution system operated by an electric distribution company operating in Pennsylvania;
Generate electricity using a solar photovoltaic device with a nameplate capacity rating that does not exceed 5,000 kilowatts of alternating current;
Have at least two subscribers;
Be owned or operated by a community solar project;
Be connected to an existing or new retail electric service at the service location;
May be located remotely from a subscriber's premises and may not be required to provide energy to on-site load;
Credit some or all the community solar facility generated electricity to the bills of subscribers; and
Have no single subscriber who subscribes to more than 50% of the facility capacity in kilowatts or output in kilowatt-hours, except for master-metered multifamily residential and commercial buildings. No less than 50% of the facility capacity shall be subscribed by subscriptions of 25 kilowatts or less.
Both bills have not advanced beyond their initial committees so far this session.
---
Washington
HB 1046 was introduced earlier this year concerning community solar programs. It would require the Utilities and Transportation Commission to adopt by rule a program for the procurement of electricity from community solar projects by investor-owned utilities. As part of the program, the Commission must:
Adopt rules prescribing what qualifies a community solar project to participate in the program;
Prescribe the form and manner by which project managers may apply for certification and
The form and manner by which qualified community solar projects receive certification for participation in the program;
Require, by rule or order, investor-owned utilities to enter into a 20 year or longer power purchase agreement with a certified community solar project;
Determine a methodology by which 40 percent of the total program generating capacity is made available for use by low-income consumers and low-income service provider consumers of electricity; and
Periodically review and adjust the program.
No action was taken on the bill following a public hearing in the House Committee on Environment & Energy.
---
Wisconsin
Lawmakers in Wisconsin introduced Senate Bill 490 in August of 2021. Wisconsin's community solar legislation would authorize the establishment of community solar programs through which retail electric customers could subscribe to a community solar facility and receive credits on their electric bills for electricity the facility produces. Subscriber organizations could own or operate community solar facilities under the bill. Their solar energy that produces electricity would be connected to the electric distribution grid. Retail electric customers would further be able to subscribe to such an organization. They would receive credits towards their electric bill based on their subscriptions.
Under the bill, a customer is not allowed to receive an annual value of bill credits that exceed their average annual electric bill. The bill also requires the Public Service Commission to promulgate rules that permit community solar facilities and for customers to receive electric bill credits for their subscriptions.
The bill further states that no new community solar facilities are permitted to be established after June 30, 2031.
---