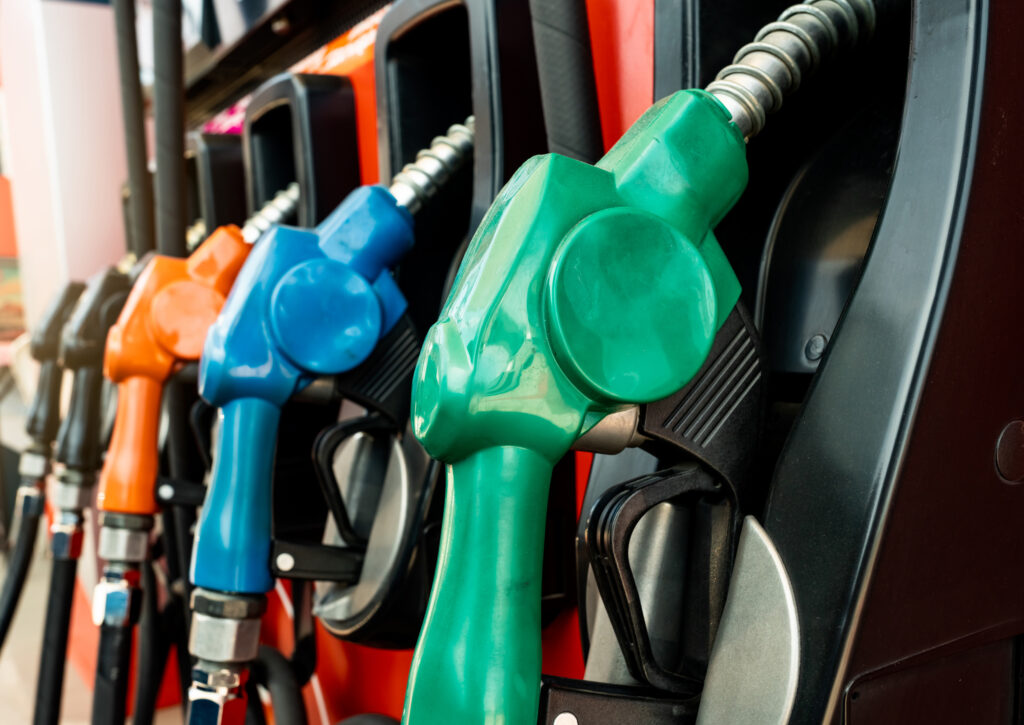 In most of the United States, you can pull into a gas station and pump your own gas. However, according to the National Association of Convenience Stores, self-serve gas stations did not exist until the mid-20th century. Until then, state fire codes mostly prohibited self-serve. The first U.S. remote-access self-service gasoline pumps were activated at a convenience store in Colorado in 1964. Gradually, 48 states changed their fire codes to allow for self-serve, with Oregon becoming the 49th state to do so. Now, New Jersey remains the sole state not to allow gas self-service.
---
Oregon Allows People to Pump Own Their Own Gas, Despite Objections
On August 4, 2023, Oregon Governor Tina Kotek (D) signed HB 2426 into law, eliminating the 1951-era prohibition on gasoline self-service. The newly enacted law allows for self-service of dispensing a Class 1 flammable liquid (i.e., gasoline). However, the bill does not phase full-service out entirely in the state's largest counties – it requires no more than half of pumps at a service station to be self-service. It requires at least one employee always to be available to pump gas.
While Gov. Kotek signed the bill, she included some concerns over its implementation in a signing statement. Specifically, she expressed her concerns for individuals who want or need assistance from a station attendant, including senior citizens or individuals with disabilities. Kotek noted that she received over 5,000 comments on the bill from when it passed to when she signed it into law, with a "narrow majority" supporting it. The UFCW 555 issued a statement following the passage of the bill expressing their concern over the impact of the bill on their almost 800 workers at 63 grocery store fuel stations in the state.
---
New Jersey: Last State Standing Prohibiting Self-Serve
New Jersey's prohibition of self-serve gasoline dates back to the 1949 Retail Gasoline Dispensing Safety Act. As of 2022, the state legislature published ten findings and declarations over the years explaining why the state prohibits self-serve. Reasons have included fire hazards, insurance rates, gas fumes, and more.
A majority (54%) of New Jerseyans, according to a 2022 poll by Monmouth University, support allowing for self-service, but only if full-service remains an option. An even greater majority, 60%, are opposed to allowing individuals to pump their own gas while taking away full-service completely.
However, some lawmakers want to change New Jersey's long-standing prohibition against self-service at gas stations. In the 2022-2023 legislative session, A3105, or the Motorist Fueling Choice and Convenience Act, was introduced. The bill, which had not advanced past the committee as of November 2023, would allow individuals to pump their own gas voluntarily. Under the bill, gas stations with more than four dispensers would continue to offer full-service (i.e., an attendant/employee who pumps gas for you) between 8 a.m. and 8 p.m. The bill also gives gas stations the option to offer a discount on fuel for those who use self-service, and the NJ Gasoline-Convenience-Automotive Association estimates stations could take 15 cents a gallon off the fuel cost for consumers.
The bill hit a roadblock in 2022 when Senate President Nicholas Scutari (D) came out against the bill "at this time." Governor Phil Murphy (D) has also previously been against lifting the Garden State's self-service ban.
---