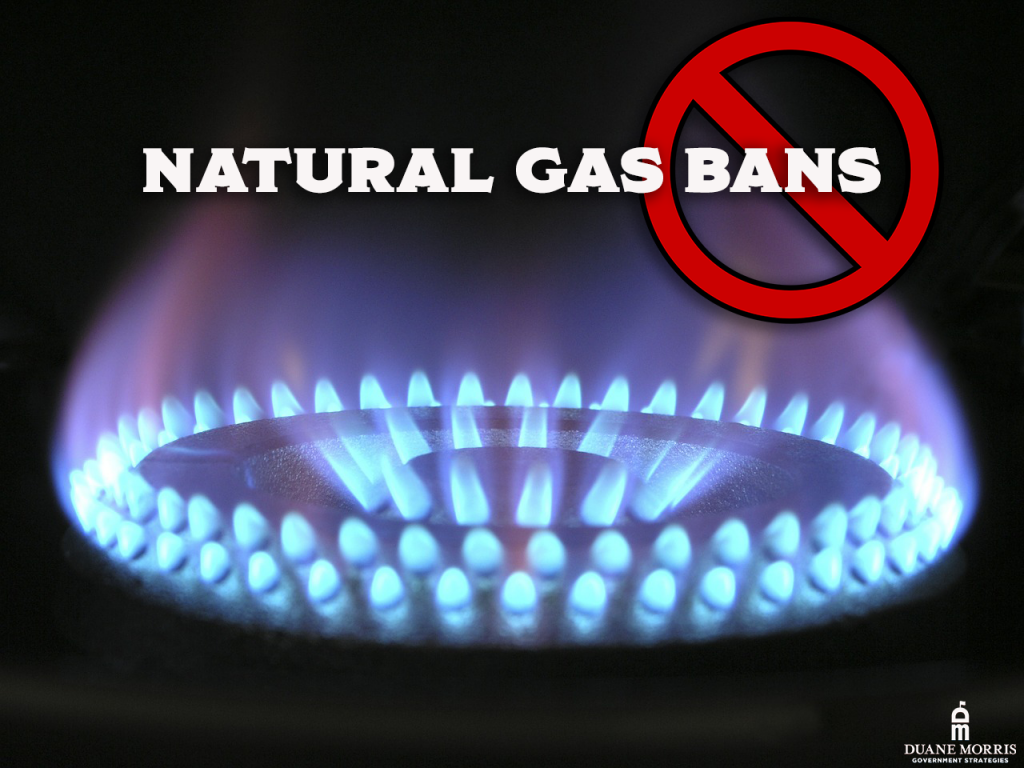 In July 2019, Berkeley, California, became the first city in the United States to ban natural gas connections for new buildings. The ban went into effect at the beginning of 2020, and as California works toward a zero-carbon energy grid, many other cities have followed in the footsteps of Berkeley. California cities that have banned new natural gas hook-ups include San Jose, Mountain View, Santa Rosa, San Francisco, and others. New buildings in these cities will have to be powered by electricity alone. Major cities outside of California to restrict natural gas hook-ups in new buildings include Seattle (in February of this year) and New York City (gradually by 2030). Additionally, Denver, Colorado, has been considering its own ban while a bill to prevent natural gas bans in the state died in committee in March. Many other West Coast and Northeast cities have already banned or are considering bans on new natural gas connections.
Now, many states are beginning to preemptively pass restrictions on the power of local governments to enact bans or penalties that single out natural gas providers. States still considering legislation include Arkansas, Florida, Georgia, Missouri, North Carolina, Ohio, Pennsylvania, and Utah. Additionally, some localities are facing lawsuits from interest groups and associations challenging the natural gas bans. The following states have already passed legislation prohibiting local governments from banning natural gas connections in new and existing buildings.
---
Arizona
In early 2020, Arizona became the first state to enact a law that would prevent municipalities in the state from enacting natural gas bans. The law prohibits local government authorities from denying building permits based on the utility provider proposed to serve the project. It also prevents municipalities and counties from fining or penalizing utility providers in a way that restricts their ability to operate and serve customers. Supporters of the bill cited price concerns and freedom of choice as reasons the bill was necessary. Opponents of the state bill opposed the state government's efforts to restrict the ability of local governments to act in accordance with residents' preferences and noted that no gas bans had been proposed in the state.
---
Indiana
House Bill 1191, which goes into effect July 1, 2021, prevents local governments from passing ordinances that would result in a de jure or de facto ban of natural gas or other energy sources in buildings. The new Indiana law's language specifically seeks to protect natural gas and petroleum. Most similar bills have used broad language that does not mention natural gas outright. With certain exceptions, the bill also prevents local governments from passing their own requirements for new buildings to use certain methods that save energy or prohibiting certain building methods and materials that meet specific energy standards. The bill also preemptively prohibits localities from banning vehicles based on their fuel source.
---
Iowa
In April 2021, Iowa Governor Kim Reynolds signed a bill that prevents local governments from prohibiting the sale of natural gas or new natural gas hook-ups. The bill passed the State House and the State Senate with large majorities.
---
Kansas
In April 2021, Kansas Governor Laura Kelly chose to neither sign nor veto the Energy Choice Act, allowing the bill to become law without her signature. The new law prevents local governments from discriminating against one utility over another based on an energy source. However, the bill does not prevent municipalities from choosing energy sources to power municipal buildings. Lawrence, KS, had planned to use all renewable energy by 2035, so city officials say this new ban may prevent them from realizing that goal.
---
Kentucky
In March 2021, Kentucky Governor Andy Beshear signed House Bill 207 into law. The bill prevents local governments from passing targeted restrictions or prohibitions on utilities based on the utility's energy source. The bill passed both chambers of the state legislature and had the support of local energy groups.
---
Louisiana
In June 2020, Louisiana Governor John Bel Edwards signed Senate Bill 492 into effect, preventing local governments from banning natural gas. The bill passed the state senate with unanimous support and aims to protect consumer choice in the state. Many restaurants supported the bill as well, as many use natural gas-powered stoves in their kitchens. Opponents to the bill cited environmental concerns and pointed out that rising sea levels threaten New Orleans. No local governments in Louisiana have passed for natural gas bans.
---
Mississippi
In March 2021, Mississippi Governor Tate Reeves signed the All Fuels Act of 2021, preemptively prohibiting localities from banning the connection of certain utilities based on the energy source. The act took effect immediately upon passage.
---
Oklahoma
In May 2020, Oklahoma implemented HB 3619, which prevents cities, towns, and counties from discriminating against utility providers based on the energy source of the utility. This law applies to new development as well as existing structures.
---
Texas
In May 2021, Governor Greg Abbot signed House Bill 17 into law, barring city governments from discriminating against or favoring one energy source over another in their regulation of utility services. The bill was filed in response to Californian cities passing ordinances that ban or restrict natural gas's commercial and residential use as an energy source. The new Texas law would prevent relevant regulatory authorities from implementing policies that would, in intent or effect, ban, restrict, or discriminate against any particular utility type. This includes imposing additional charges or reduced pricing for one energy source over another. Earlier in 2021, a climate action plan put forward in Austin, Texas, would have aimed to eliminate natural gas usage in new buildings by 2030, but the plan was altered in anticipation of HB17's passage to utilize more natural gas.
---