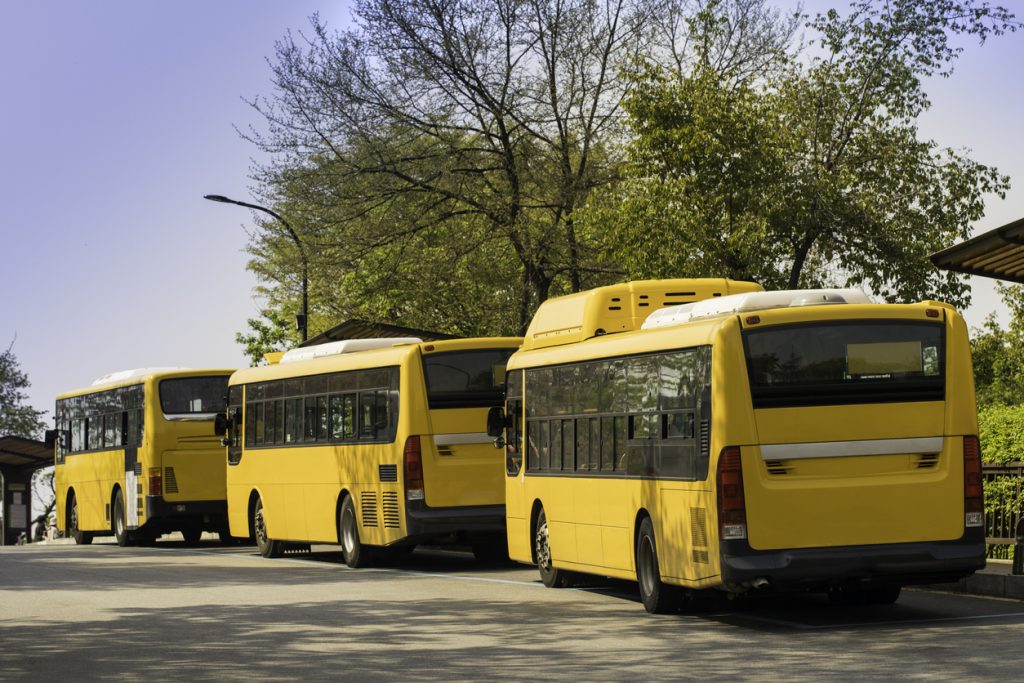 Between 2018 and 2019, around 24 million students used a bus to get to school. The Environmental Protection agency has aimed to significantly reduce carbon emissions by promoting switching from diesel fuel to electric school buses. An example of this is S.506, the Clean School Bus Act, introduced by Senator Catherine Cortez Masto. State legislators are also considering ways to promote clean school buses in their states. Additionally, some state governments have considered legislation to promote switching to electric school buses.
---
Connecticut
In December 2021, the Connecticut Department of Energy and Environmental Protection (DEEP) announced $12.7 million in funding for 43 new electric school buses in "environmental justice communities." Passed in April and signed by Governor Ned Lamont in May, SB 4, the "Act Concerning the Connecticut Clean Air Act," establishes a goal of 100% zero-emission school buses in EJ communities by the year 2030 and the entire state by 2035. According to DEEP, an additional $5 billion will be made available through the EPA across the United States for alternatively powered school buses as part of the Infrastructure Bill Clean School Bus program.
---
Maryland
HB696 went into effect in May 2022 after the House and Senate approved the measure. Introduced in a prior session as HB0832, the law establishes a pilot program for electric school buses within the Public Service Commission. It also allows electric companies to apply for opportunities to help implement the program. Also enacted in 2022 was SB0528, the "Climate Solutions Now Act of 2022." This legislation prohibits a board of education from new purchases of any non-zero-emission vehicles beginning in 2025.
---
New Jersey
In New Jersey, A1282 was introduced in January 2022. The General Assembly passed the legislation in May, 47–31, and the Senate passed the measure in June, 23–15. Governor Murphy signed the bill into law in early August. The law requires the N.J. Department of Environmental Protection to implement an electric school bus program. In addition, it provides $15 million annually through the first three years in grants to assist in implementing the program.
---
New York
In the 2022 New York State budget, legislators included a provision requiring all school buses purchased after 2027 to run on electricity. The plan means an estimated 50,000 buses will be completely replaced by 2035. Additionally, the New York State Energy Research and Development Authority will provide technical assistance to school districts to aid the transition. Previously, in 2021, Assembly Member Patricia Fahy introduced A6754, which would have allowed for reimbursement for the purchase or lease of electric school buses for public schools. Both this piece of legislation and its companion bill, S5268, failed in committee.
---