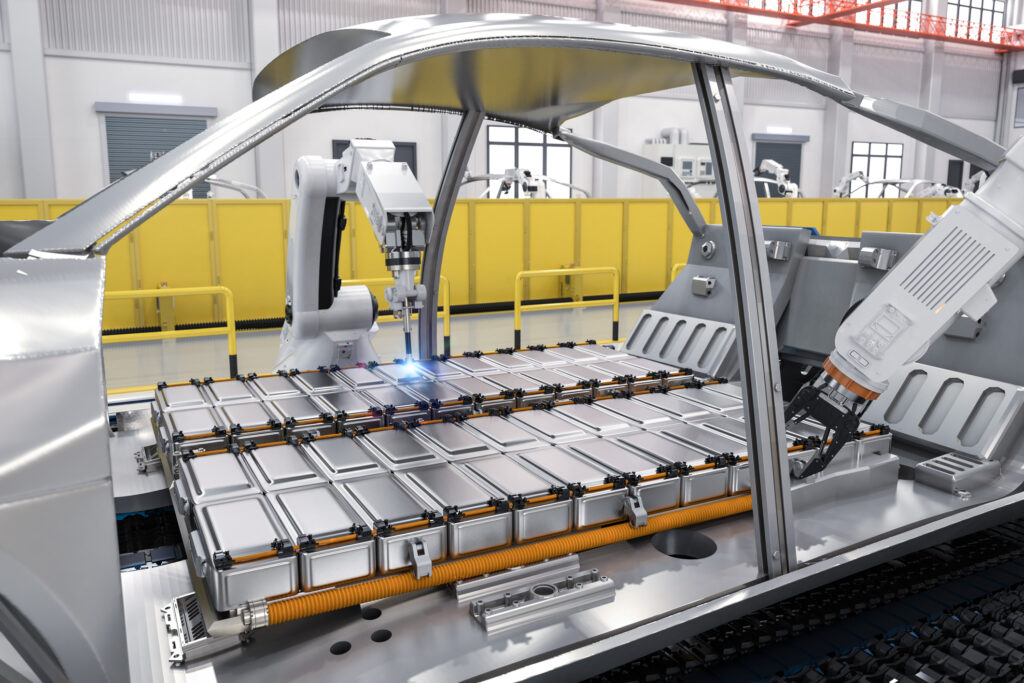 With electric vehicles (EVs) growing in use and popularity in the U.S., a new challenge has emerged: what to do with the growing number of electric vehicle batteries approaching the end of their life cycle? Understanding the environmental impact of recycling EV batteries, coupled with the potential to recover the valuable minerals and resources that comprises an EV battery, state lawmakers around the country are taking proactive steps to address electric vehicle battery recycling.
---
California's Legislation on Electric Vehicle Batteries
In May 2023, the California Senate unanimously passed Senate Bill 615. This bill proposed to change existing laws related to the recycling and management of electric vehicle batteries in California. There is a requirement for an advisory group to review and advise on policies regarding the recovery and recycling of electric vehicle batteries. The bill would eliminate these requirements and mandate that electric vehicle batteries be recovered and reused, repurposed, remanufactured, or recycled at the end of their useful life. Vehicle manufacturers, dealers, and others would manage these batteries once they are removed from vehicles. The bill also outlines responsibilities for battery suppliers, including developing an exchange program.
---
Massachusetts EV Battery Advisory Group
In February 2023, Massachusetts lawmakers introduced House Bill 3178, which would establish the Lithium-Ion Car Vehicle Battery Advisory Group, who would be tasked with reviewing and advising the legislature on policies related to recycling electric vehicle batteries. The group would also be tasked with consulting manufacturers of electric and hybrid vehicles, recycling industries, and local institutions such as universities and research facilities to gather information on the recovery and recycling of electric vehicle batteries that will be used to propose future policies.
---
New Jersey's Electric Vehicle Battery Management Act
In December 2022, New Jersey lawmakers introduced Senate Bill 3373, the Electric Vehicle Battery Management Act. The bill, which has not advanced as of October 2023, would require New Jersey EV manufacturers to develop and implement a plan for the collection, transportation, reuse, recycling, and disposal of used electric vehicle batteries. The bill would also task the Department of Environmental Protection with overseeing and regulating the process.
The preamble of the legislation notes that consumers of EVs and New Jersey residents do not have proper access to an efficient, environmentally sound, and cost-effective method to collect, recycle, or dispose of used EV batteries. As a result, the bill notes that manufacturers of EVs are the best-equipped to assume responsibility for developing and implementing a cost-effective EV battery management plan.
---
Washington's Responsible Electric Vehicle Battery Act
In May 2023, Washington Gov. Jay Inslee (D) signed Senate Bill 5144, legislation to establish responsible environmental management of batteries. This act requires battery producers, beginning January 1, 2027, to participate in approved battery stewardship plans and enforces retailers' compliance with producer certifications. This prevents a retailer from selling or making available a covered battery unless the producer certifies that the product participated in a battery stewardship program.
Under the bill, each battery stewardship plan needs to include annual performance goals, which should include improving the rate of battery collection for recycling in the state, the recycling efficiency of the program, and public awareness of the program.
---