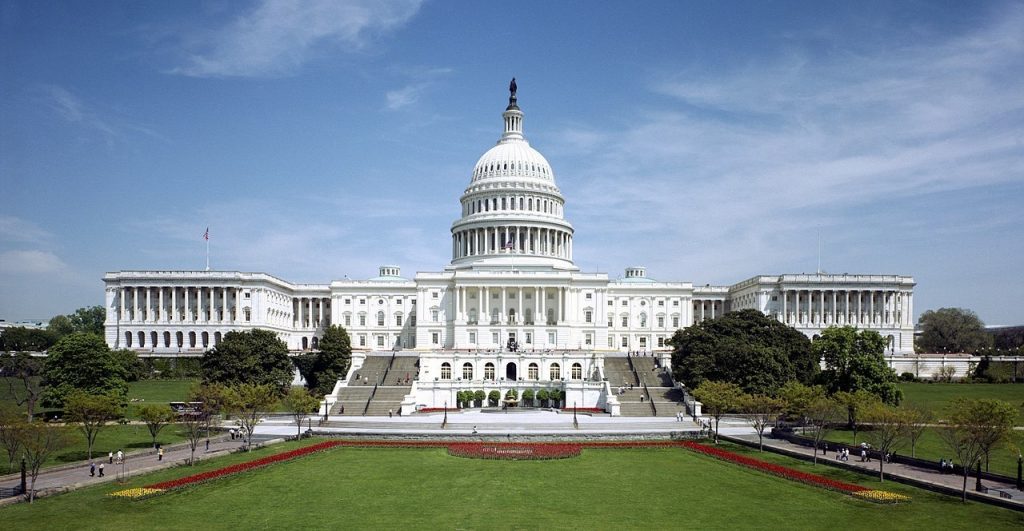 Congress finally passed a continuing resolution (CR) to fund the federal government for another month. Funding for federal agencies was extended through December 20 under a stopgap funding measure that averted a government shutdown as fiscal 2020 appropriations negotiations continue. However, expectations are low for a full fiscal 2020 spending deal by next month's deadline. Appropriators continue to argue over the top-line allocations for the 12 fiscal 2020 spending bills, after over a month of exchanging offers. Compromises to get all 12 bills signed into law by the December 20 deadline are unlikely, though Defense and Labor-HHS-Education could be the first packages that could pass both chambers. The additional month provided by the new continuing resolution (H.R. 3055) is relatively short, given the Senate's slow progress. The House has passed 10 of 12 fiscal 2020 funding bills, while the Senate has only passed four funding bills.
CR Details
Under the CR, funding is generally at levels provided under fiscal 2019 appropriations laws, with some activities receiving more. The CR also includes several policy provisions that would last beyond the duration of the continuing resolution, including a pay raise for service members and cancellation of a scheduled reduction to state transportation funds.
The CR also extends several programs, including various health programs slated to expire at the end of fiscal 2019 that were covered under the current continuing resolution (Public Law 116-59).
Highway Funding Rescission
The CR repealed a $7.57 billion rescission in highway funding scheduled for July 1, 2020, under the 2015 highway bill (the FAST Act, Public Law 114-94).
Extensions
Programs further extended through Dec. 20 include:
The National Flood Insurance Program
The Export-Import Bank
The Temporary Assistance for Needy Families Program
The Education Department's National Advisory Committee on Institutional Quality and Integrity
EB-5 regional investor visas, the E-Verify program, and other immigration authorities
New Funding
The CR provided a 3.1% pay raise for military service members. The CR also provides:
$7.28 billion for the Census Bureau to carry out operations for the 2020 census, including at least $90 million for mobile questionnaire assistance centers
$27.8 million for the Indian Health Service to staff and operate new or recently renovated facilities
$30 million for the Centers for Disease Control and Prevention's Ebola preparedness and response efforts
Health Provisions
DSH Cuts
The CR delayed for a month a scheduled $4 billion reduction in fiscal 2020 Medicaid funding for disproportionate share hospitals (DSH).
Health Programs
The CR extended funding for several community health programs at current levels for one month, including:
Community health centers
National Health Service Corps
Teaching Health Center Graduate Medical Education Program
Special Diabetes Program
Sexual Risk Avoidance Education Program
Personal Responsibility Education Program
Patient-Centered Outcomes Research Institute
Certified Community Behavioral Health Clinics demonstration program
Health Profession Opportunity Grants
Medicare & Medicaid Programs
The CR extended funding for several expiring Medicare provisions for one month, including:
State health insurance assistance programs
A contract with the National Center for Benefits and Outreach Enrollment
A contract with a consensus-based entity, such as the National Quality Forum, regarding performance measurement
Area Agencies on Aging
Aging and Disability Resource Centers
The measure cut funds available to the Medicaid Improvement Fund for fiscal 2025 and afterward to $1.96 billion, from $2.39 billion currently.