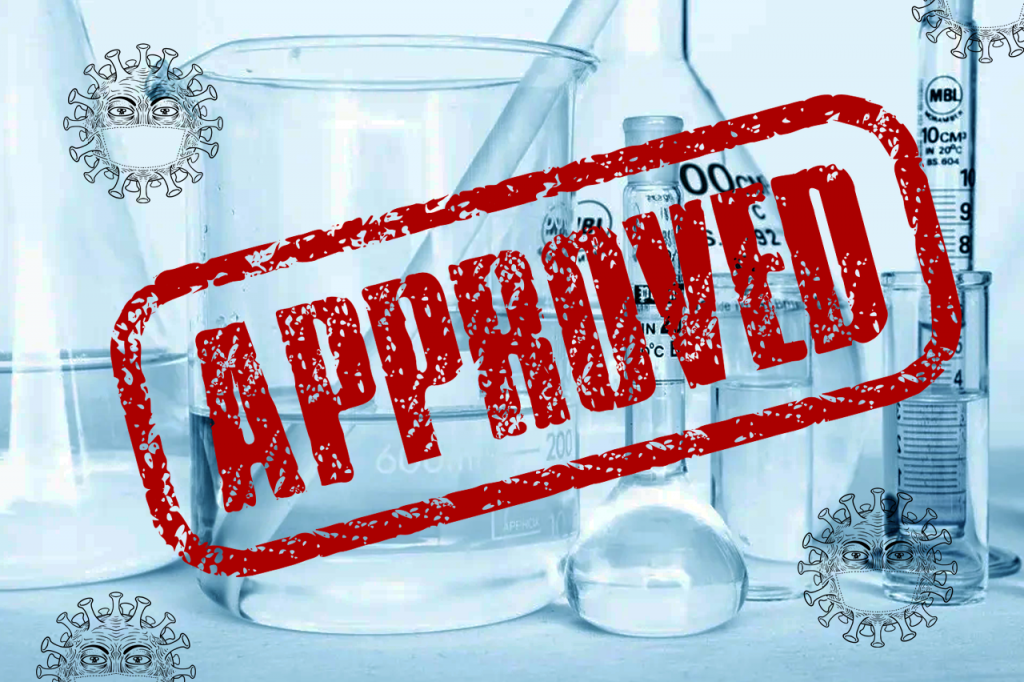 There are two main types of COVID-19 tests: diagnostic and antibody tests.
Diagnostic tests show whether an active coronavirus infection exists. The two types of tests are molecular, which detects the virus's genetic material, and antigen, which detect proteins on the virus.
A molecular test may also be known as a: diagnostic test, viral test, molecular test, nucleic acid amplification tests (NAAT), or RT-PCR test. They are taken via a nasal or throat swab, while a few tests depend only on saliva. While some locations have results available within a week, some high performing lab locations can have same-day results available. Due to the nature of this test, it is the most accurate and no results need to be retested.
Antigen tests are also known as rapid diagnostic tests, even though some molecular tests also provide rapid responses. Testers administer antigen tests via nasal or throat swab, with results available within one hour or less. While these tests are considered reliable, negative tests should be confirmed with another molecular test.
Antibody tests look for antibodies from the immune response to COVID-19. However, antibodies can take several weeks or days to develop, and it is currently unclear how long they stay in the blood after recovery from COVID-19. These should not be used to diagnose an active infection. It is also unknown if the presence of antibodies means that a person is immune to future coronavirus infections.
Antibody tests are also known as serological tests, serology, blood tests, or serology tests. These tests are performed via a finger stick or blood draw. While many locations offer same day results, other labs may take between 1-3 days. A second test may be needed to confirm accurate results, as well.
There are three ways a coronavirus test may be used in the current emergency:
Emergency Use Authorization (EUA): In emergencies, the FDA can issue an Emergency Use Authorization to provide faster access to testing. This is often used when there are no adequate, approved, and available options on the market.
Lab Developed Test (LDT): This is a test that is manufactured by and used within a single lab. The Centers for Medicare & Medicaid Services (CMS) regulates all laboratory non-research testing performed on humans. The FDA is allowing flexibility to individual labs to run tests during the COVID-19 emergency. The FDA is also providing flexibility for labs that develop and perform their coronavirus testing. Labs must validate the test, notify FDA, and submit the validation data to the FDA promptly.
State Authorization: The FDA is allowing states who want to authorize labs in that state to develop and perform coronavirus testing to do so. Here, the state or territory takes responsibility for the safety and accuracy of COVID-19 testing by the labs in its state/territory. The lab does not submit an EUA request to the FDA in this scenario.
How to Get Tested for COVID-19
Each state Department of Health has different guidelines for how to get a test and who they recommend being tested. The Centers for Disease Control have a list of state health departments here.
The federal government has funding as part of the Paycheck Protection Program and Health Care Enhancement Act, enacted on April 24, 2020.
This money is provided as state, territorial, and tribal funding support to develop, purchase, administer, process, and analyze coronavirus tests. These monies can also be used to conduct surveillance, trace contacts, and for related activities.
Health center funding as part of the Paycheck Protection Program and Health Care Enhancement Act, signed into law on April 24, 2020. This money supports the expansion of Health Center Program COVID-19 testing capacity. This includes support for the purchase of personal protective equipment, procurement and administration of tests, and laboratory services.
Licensed pharmacists may order tests and administer them to patients, which expands testing capabilities and makes testing more accessible for those in need of testing.
Rapid, point-of-care testing is a critical element of the national strategy for testing.
These types of tests are performed at the same location as where the patient's sample is collected and can provide results in under 13 minutes.
HHS is providing these tests to states, territories, and tribes, as well as to remote and rural populations, and for the Strategic National