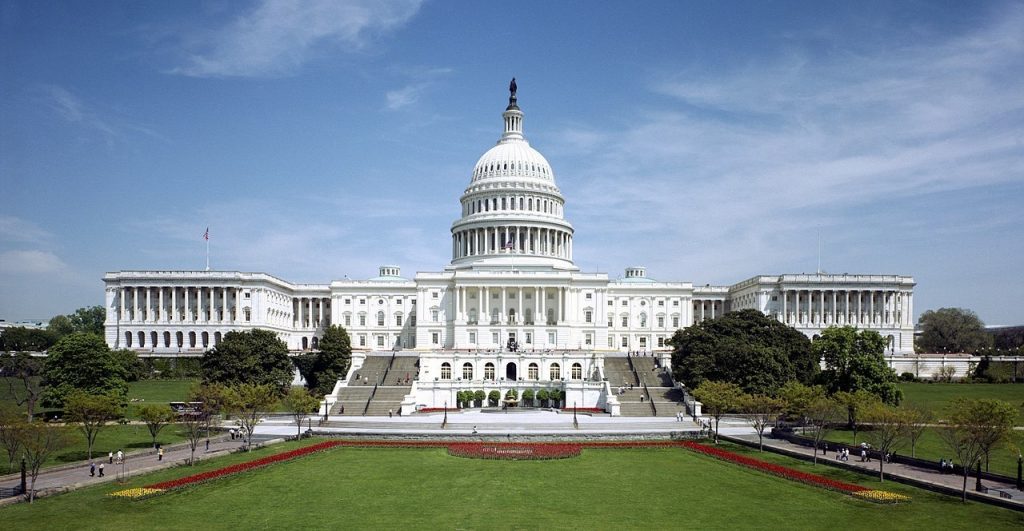 Now legal for recreational use in 10 states and Washington, D.C., more Americans are smoking pot than ever, even though it is still a federally outlawed drug. The federal ban is creating banking and tax challenges for pot companies that operate in accordance with their states' laws. An average of about 600,000 people were arrested each year for possession from 2013 through 2017.

Support for legalization reached a peak in 2018, with 66 percent of Americans saying they think marijuana should be legal. Policymakers say marijuana offers opportunities for new revenue, medical research, and relief of veterans' post-traumatic stress disorder symptoms.
Members of Congress have introduced numerous bills to take marijuana off the list of federally controlled substances and address some of the other opportunities and challenges it poses. House Speaker Nancy Pelosi (D-CA) said the path forward for marijuana legislation depends on the White House. President Donald Trump has said he would support a bipartisan Senate bill, though his administration has taken a hard-line approach to enforcement.
What's Next for Legalization in Congress
With nearly 17 committees sharing oversight over the multitude of marijuana issue areas, an omnibus marijuana bill could be difficult to pass. The chairs of those committees are also all over the map:
Senate Finance Chair Chuck Grassley (R-IA) praised the White House move to rescind the Obama administration's approach;
Senate Judiciary Chair Lindsey Graham (R-SC) has expressed openness to medical use, but not recreational use; and
Senate Majority Leader Mitch McConnell (R-KY) supports hemp legalization but has not backed broader marijuana legalization.
House Speaker Nancy Pelosi (D-CA) has said that the path forward depends upon the White House's position. President Trump had expressed some support for the 115th Congress' Strengthening the Tenth Amendment Through Entrusting States Act (S. 3032).