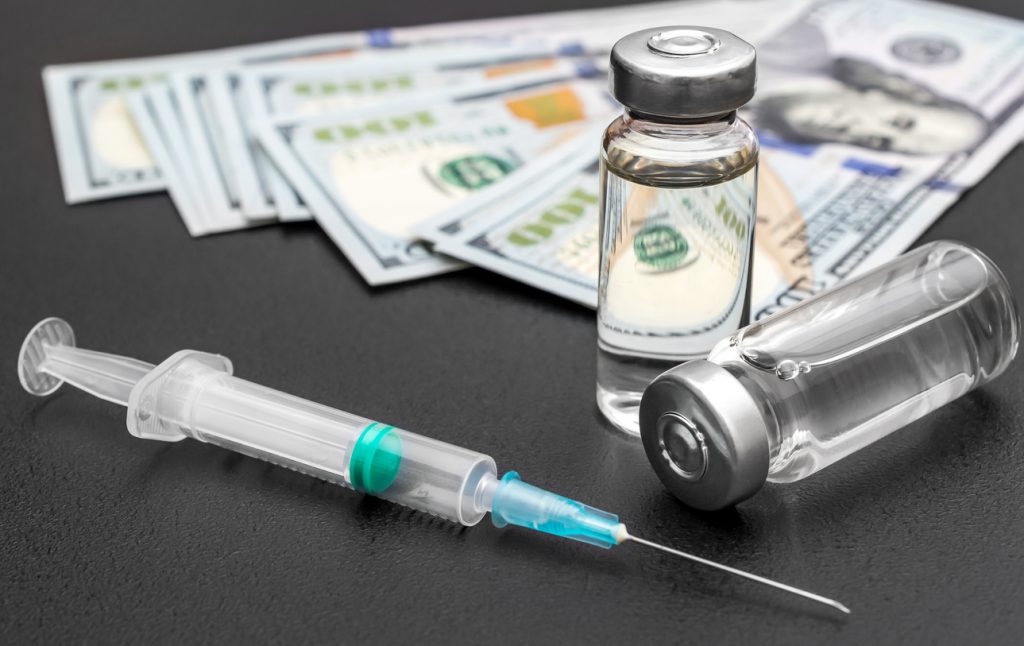 From 2002 to 2013, insulin prices in the United States have tripled, with some popular insulin products costing patients up to $900 monthly. From 2017 to 2018, 14.1% of Americans who use insulin—almost 1.2 million people—reached a catastrophic spending level on insulin products, spending over 40% of their post-subsistence family income on insulin alone. Such high costs may have a devastating impact on patients, who often must ration or forego their insulin, leading to acute complications with their chronic conditions and even death. Lawmakers have sought to implement several different reforms to address this very need. Among them are permitting reciprocal approval for existing insulins in the global market (which would increase the number of generic products available in the United States), legalizing the importation of insulin from other countries (where insulin prices can be as low as one-tenth of the cost in the United States), and implementing price caps (often $35 insulin price caps) on insulin products have all been explored as potential policy mechanisms that could broaden the insulin market and improve both its affordability and accessibility.
Efforts to cap insulin prices have been bipartisan, and already, twenty-one states cap insulin copayments. Since 2019, many states have taken steps to attend to insulin pricing and access. Colorado was the first state to legislate a price cap for insulin, with several other states following suit, while Nevada took a different approach of requiring transparency in insulin pricing in 2017.
In mid-2022, Congress passed the Inflation Reduction Act to, among other things, lower insulin costs, cap out-of-pocket spending for Medicare beneficiaries, and allow the federal government to negotiate prices on costly prescription drugs. These provisions will be implemented over the next several years, beginning with insulin price caps and rebates in 2023, out-of-pocket caps in 2025, and drug price negotiations in 2026. While the Inflation Reduction Act protects Medicare recipients from insulin price gouging, Senate Republicans stripped a provision extending such cost-saving measures to private insurance.
---
California
CA SB838: Existing California law requires the California Health and Human Services Agency (CHHSA) to enter into partnerships, in consultation with other state departments, to increase patient access to affordable drugs and produce or distribute at least one form of insulin. SB838 would require CHHSA to establish metrics to measure program efficiency, eliminate the viability requirement for the manufacturing of insulin, and require any partnership to consider guaranteeing priority access to insulin supply for the state. It also would require the development of a California-based insulin manufacturing facility, which would be funded through state appropriations. Governor Gavin Newsom signed the bill in late September 2022.
CA SB473 amends the Knox-Keene Health Care Service Plan Act of 1975 to require a health care service plan contract or health insurance policy issued, amended, delivered, or renewed on or after January 1, 2023, to cover all available dosage forms and concentrations of at least one insulin product of each insulin type for a copayment no more than $35 per monthly supply.
---
Delaware
DE SB316, passed by the House on June 29, 2022, with 41 yea votes, would cap the amount that an individual, group, or State employee plan may charge for diabetes equipment and supplies, other than insulin, at $35 per month. The cap would not apply to limited-benefit health insurance policies.
---
Illinois
IL HB1466, the Access to Affordable Insulin Act, would set forth provisions concerning an "insulin urgent-need program." Concerning cost sharing for prescription insulin drugs, the bill states that an insurer providing coverage for prescription insulin drugs must limit the total amount that the insured is required to pay for a 30-day supply of the covered prescription to $35, effective immediately. The $35 insulin price cap bill passed the House but not the Senate.
---
New Jersey
NJ AB4627 was introduced on September 22, 2022, and subsequently referred to the NJ Assembly Health Committee. The proposed bill would require the Department of Health to maintain an emergency stockpile of insulin that would include at least 10 of the most common brands and types of insulin used by New Jersey residents, and would authorize dispensing the emergency supply of insulin to certain patients whose insulin supply has or will run out before the person's next prescription can be filled.
NJ SB1614 would place a flat cap on the out-of-pocket contribution for any covered person prescribed insulin, an epinephrine auto-injector device, or a prescribed asthma inhaler across insurance providers. Copayments or coinsurance are capped at $35 per monthly supply of insulin, and coverage for these items would not be subject to any deductible. Additionally, the bill extends these coverage standards to individual and small employer health benefits plans. It would require that the State Health Benefits Commission and the School Employee's Health Benefits Commission ensure that their contracts comply with the coverage standards.
---
Pennsylvania
On September 13, 2022, lawmakers in Pennsylvania announced the reintroduction of a new version of HB460, a $35 insulin price cap bill. While the previous bill limited the amount that an insured patient could spend on a 30-day supply to $100, the latest iteration will cap the price at $35 per 30-day supply. The same proposal has already been passed in the U.S. House of Representatives and came just three votes shy of the 60-vote filibuster threshold for such legislation in the U.S. Senate.
---