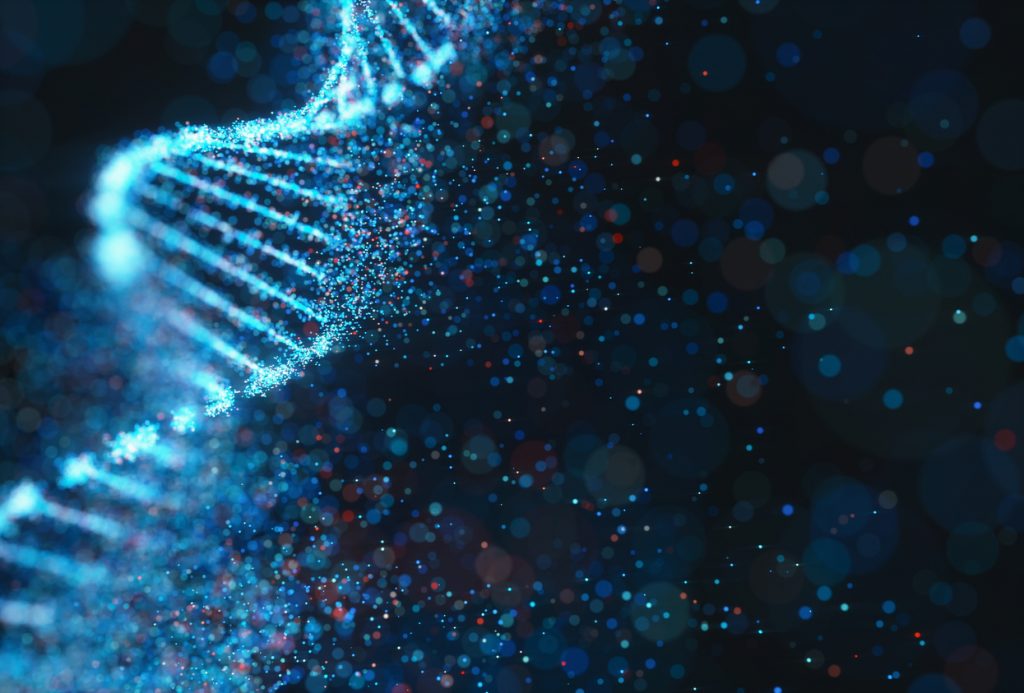 23andMe, AncestryDNA, and LivingDNA are just a few genetic or ancestry testing options on the consumer market. It has become big business too and is projected to generate a $4.2 billion market value by 2028. As these products' popularity has increased, so have the issues regarding genetic privacy. Several state legislatures around the country have had to determine a course of action for regulating these tests and have introduced varying pieces of genetic testing privacy legislation.
---
California
In California, SB 41 was initially introduced in late 2020 and moved its way through the legislative process throughout 2021. The legislation sets new regulations for direct-to-consumer (DTC) genetic testing companies and created the "Genetic Information Privacy Act." It requires genetic DTC companies to provide clear policies and procedures to the consumer, obtain express content for collection, use, and disclosure, and maintain certain security procedures for the data. Additionally, the genetic testing privacy legislation prohibits DTC companies from disclosing consumer data to companies responsible for health insurance, life insurance, long-term care insurance, disability insurance, or employment. Both chambers passed the bill, and Governor Gavin Newsom signed it in October 2021.
---
Hawaii
In Hawaii, state lawmakers introduced SB 2032 in January 2022. The bill would have established the Hawaii Genetic Information Privacy Act. The legislation would have required companies to provide a complete written notice regarding policies for collecting, using, and disclosing genetic data. It also would have required companies to specify who has access to the consumer's test results, obtain separate consent for any transfer, use beyond the original consent, and retain any biological sample following the initial genetic testing. It also maintains certain restrictions on sharing with companies responsible for insurance decisions and a requirement that the company cannot disclose any genetic data to law enforcement or government agency without a court order or subpoena. The bill passed both chambers in March and April. However, Governor Ige vetoed it, citing the creation of a conflict in responsibility between the Office of Consumer Protection and the Attorney General.
---
Maryland
In Maryland, HB 866 was introduced in February 2022. The legislation regulates the use of genetic data by requiring direct-to-consumer genetic testing companies to provide customers with the company's policies and procedures before collecting or using the data. It also proposed developing policies and procedures to protect genetic data and designate certain disclosures to law enforcement or government entities. The legislation, which Democrat Lily Qi sponsored, passed the House and Senate comfortably through March and April. Governor Larry Hogan did not sign it but the genetic testing privacy legislation was enacted under Article II, section 17(c) of the Maryland Constitution.
---
Kentucky
Kentucky lawmakers introduced HB 502 in February 2022. The law creates similar measures for the protection of genetic data, beginning with a company's requirement to provide clear and complete information to the consumer regarding their policies and procedures. It also requires similar consent requirements for the initial collection and any further actions. It also sets specific legal requirements for disclosing genetic data to law enforcement or government agency, among numerous other measures. The law passed without opposition in both the House and the Senate. Governor Andy Beshear signed the genetic testing privacy legislation in April 2022.
---
Don't Forget – Be Prepared For Fall Legislative Sessions!
It may still be summer, but it's almost time for fall legislative sessions across the country. Which means it may be time to start scheduling meetings with legislators. Are you struggling with how to schedule meetings with lawmakers? As we've noted before, the key to effective lobbying is being able to get in front of the right lawmakers or regulatory and policy leaders. However, getting in front of the right people may not always be the easiest thing to do, or could take longer than anticipated. If you are struggling to schedule legislative meetings on your own, here are some tips to help you succeed!
---