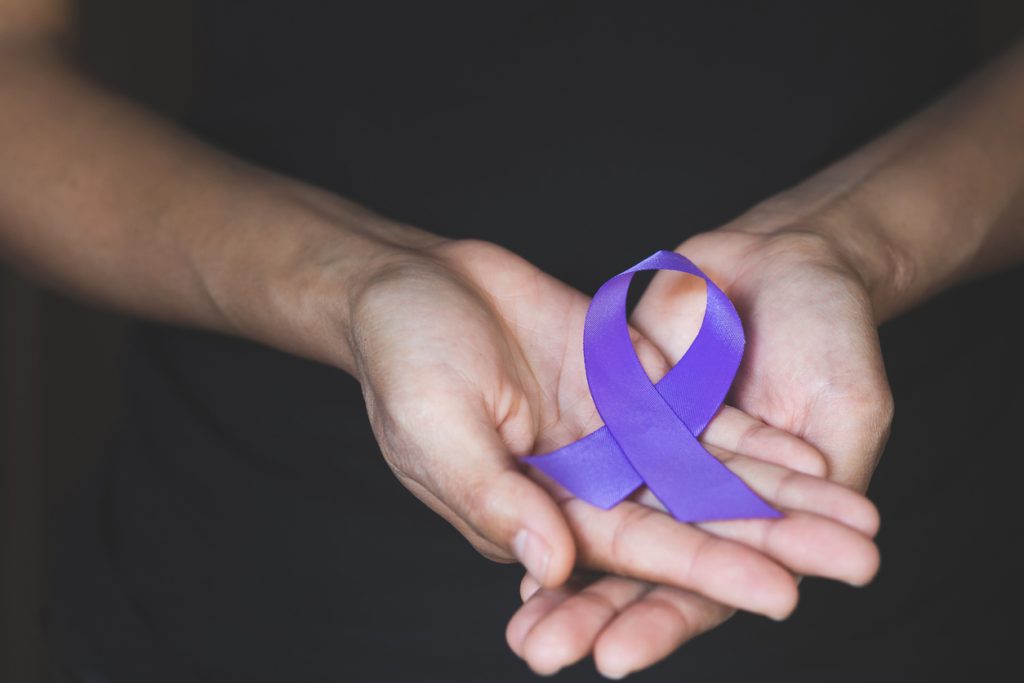 In 1989, Congress declared October National Domestic Violence Awareness Month. In the time since, nearly 10 million U.S. residents experience physical abuse at the hands of an intimate partner each year. One in every four women and one in every seven men report intimate partner violence during their lifetimes. Many victims live in silent fear as their violent partners often engage in emotional abuse and manipulation. This leaves victims (and witnesses, including children) to endure various physical and psychological damages that may have long-lasting, traumatic effects. In response to this crisis, many legislators have proposed bills to support domestic violence victims.
---
California
In September 2022, the governor signed SB 863 into law. The law allows counties to establish an interagency domestic violence death review team. These teams help local agencies examine cases of domestic violence-related death, using these cases to spread awareness and provide policy recommendations to prevent and intervene in instances of domestic violence. SB 863 allows county interagency domestic violence death review teams to examine domestic violence "near-deaths" or instances in which a victim suffers a life-threatening injury (as defined by a licensed medical professional). Any oral, written, or documented communication by a third party or survivor to a domestic violence review team will remain confidential. The law also requires the Attorney General, already required by existing law to formulate a protocol to enhance communication to ensure the recognition of incidents of domestic violence/domestic violence-related deaths, to develop this protocol by January 1, 2025.
---
New Jersey
New Jersey lawmakers introduced A2393 in February 2022. The bill would require the Courts Administrative Office, in collaboration with the State Police Superintendent and the Attorney General, to create and maintain a domestic violence registry on the Internet. Any individuals who have committed one or more acts of domestic violence would appear on the registry, including name/aliases, a description of offense(s), age, address, and vehicle information. Registered individuals could petition to remove their name from the database after two years if it is the first offense, after seven if it is a second offense, and after twenty years if it is a third (or greater) offense. An individual's name could also be removed from the database if they are found not guilty before they file a petition. If a registered individual has been found guilty of crimes, including domestic violence-related death, sexual assault, or aggravated assault, they are not eligible for a petition. The bill would also require any individuals convicted of domestic violence to receive domestic violence counseling and pay a fine of $500–$5,000, depending on the number of previous offenses. The New Jersey Assembly referred the bill to the Assembly Women and Children Committee in February 2022.
---
New York
In March 2021, New York lawmakers introduced A6207B to require all phone and television utility companies to allow individuals under a shared contract with a utility company to opt-out of a contract when in a situation of domestic violence. The bill would require covered individuals to provide a written statement to a utility company declaring their eligibility to opt-out of a contract. The bill would prohibit utility companies from either imposing fees and penalties or requiring individuals facing domestic violence to share confidential information. Utility companies would dispose of all written attestations within thirty days, and individuals who request to opt-out of contracts would have their request granted within seven days. The bill also would require utility corporations to display information on their opt-out options and how to do so on their websites and mobile applications. No utility corporations would be held accountable for any claims made by customers regarding their involvement in domestic violence. The bill was read once and referred to the Corporations, Authorities, and Commissions Committee in March 2021. It was then reported and referred to the Codes Committee, where it was amended and recommitted in June 2021. There the bill was amended again, reprinted, and recommitted to the same committee in March 2022. The bill has since been substituted by S7157A.
---
Pennsylvania
Pennsylvania lawmakers introduced SB1323 in September 2022. The bill would allow victims of domestic abuse to file a petition to obtain collateral relief from their abuser's conviction or sentence. The bill would also allow those convicted of domestic violence-related offenses to petition their sentences. The measure would require convicted individuals to file petitions with the court within five years of their conviction and provide any necessary evidence. The court could respond in several ways, including imposing a more lenient sentence, resentencing an abuser, or imposing a sentence that does not involve additional time spent incarcerated. The Pennsylvania Senate referred this bill to the Senate Judiciary Committee in September 2022. 
---
Washington
On January 10, 2022, Washington State Representatives Klippert, Boehnke, Chase, Graham, and Eslick introduced HB1678. The bill would create a publicly accessible registry (maintained by the Washington state patrol) for those convicted of domestic violence-related offenses. All individuals convicted of domestic violence would submit documentation of name changes, convictions, and addresses to the registry. Convicted abusers would be notified of their placement on the registry. Once their names are within the database, convicted individuals could petition to have their names removed after a thorough investigation. The bill was referred to the House Public Safety Committee in January 2022.
---