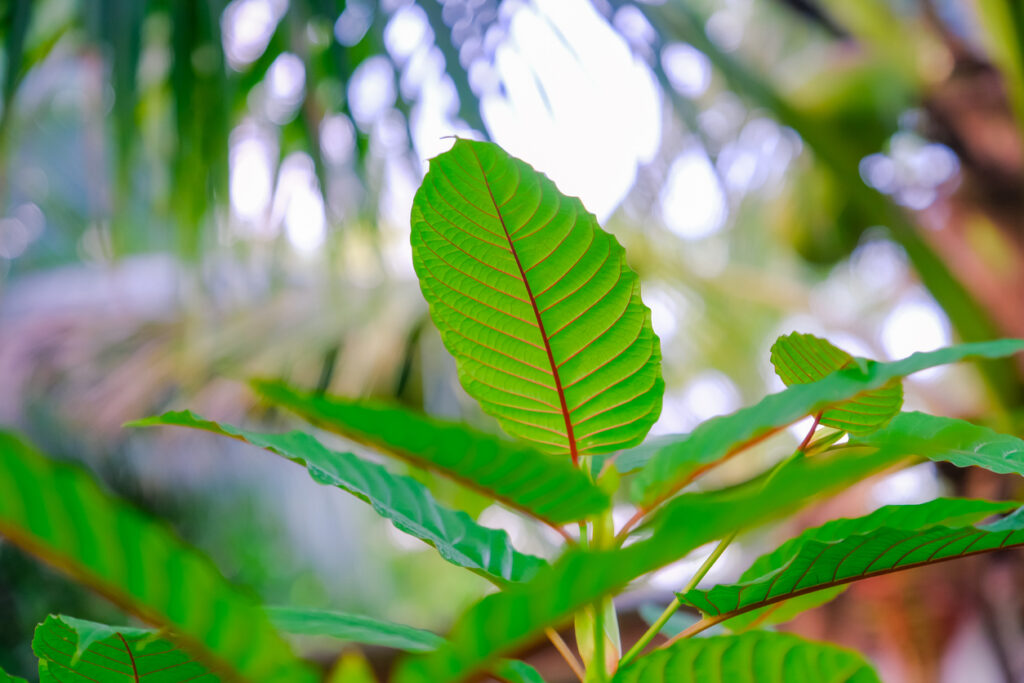 As DMGS previously discussed, kratom (mitragyna speciosa) is a leaf from a tropical tree in Southeast Asia that can cause stimulant and sedative effects. Advocates argue that kratom is helpful for pain management, energy, depression, and anxiety, although research on kratom as a potential therapeutic method is ongoing. While kratom and kratom-based products are legal in many areas, the United States and various states are reviewing new evidence to better inform policies surrounding kratom and the FDA has not yet approved the use of kratom.
Since 2022, several states have considered heightening kratom regulation, either through bans (as was the case in Kentucky and Pennsylvania) or the establishment of age limits on kratom purchase, minimum requirements for product sales, and standards for product transparency. Even more recently, in the beginning of 2023, several states have similarly introduced legislation regarding kratom regulations, limitations, and consumer protections.
---
Florida Kratom Consumer Protection Act
The Florida Kratom Consumer Protection Act, SB 136, would prohibit kratom processors, manufacturers, and retailers from preparing, distributing, selling, or exposing for sale kratom products to individuals under 21 years of age; prohibit the processing of adulterated kratom products; and require processors to register kratom products with the Department of Agriculture and Consumer Services. Another bill, HB 179, would also prohibit furnishing kratom products to individuals under 21.
---
Georgia Kratom Prohibition for Those Under 21
HB 181 would prohibit the sale or possession of kratom to an individual under 21 years of age, establish requirements and limitations on kratom in the state, mandate that all kratom product sales must occur behind a counter or in a secured display, revise packaging and transparent labeling requirements, and prohibit the ingestion of kratom through a heating or vaporizing mechanism. The bill passed the House but died in the Senate in late March 2023.
---
Indiana Kratom Regulation Bill
Indiana's HB 1500 would establish requirements for processing, manufacturing, labeling, and selling kratom products while specifying that kratom is not a controlled substance under Indiana state law. The bill also holds that a person may not distribute, sell, or provide kratom to a minor. The bill passed the House in February 2023.
---
Missouri Kratom Consumer Protection Act
HB 912, introduced in March 2023, would create the "Kratom Consumer Protection Act." The bill would prohibit adulterated kratom products' preparation, distribution, and sale. It sets a minimum age requirement of 18 years for accessing kratom. A hearing on the bill was held in March 2023.
---
Texas Kratom Labeling Bills
SB 497 and HB 861 are bills that would require proper labeling of kratom products with recommended dosage sizes and use instructions, prohibit the preparation, distribution, and sale of kratom products that are adulterated or contaminated by dangerous non-kratom substances, and make it a misdemeanor offense to distribute or sell kratom to a minor (under 18 years old). SB 497 passed the Senate and is pending in the House, as of April 13, 2023. HB 861 is also pending.
---
Virginia Kratom Bill Signed
In late March 2023, Governor Glenn Youngkin (R) signed SB 1108, which prohibits the sale of kratom products to anyone under 21 years of age and require that all kratom products are labeled with all ingredients and a health warning.
---
West Virginia Kratom Regulation Bill Signed
Governor Jim Justice (R) approved SB 220, the Industrial Hemp Development Act, in late March 2023. The enacted bill regulates access to kratom for adults over 21 years of age. The Act requires that kratom manufacturers and retailers obtain a permit to do business in the state, limits kratom sales to those over the age of 21, and also establishes an 11% retail sales tax on kratom products. SB 220 also requires the Commissioner of Agriculture to propose legislative rules for developing prohibited standards for child targeted packaging and labeling, as well as labeling standards for kratom products to include the specific labeling, "keep out of reach of children. Consult your physician before use if you are pregnant or taking ay medication," at a minimum. The Act goes into effect ninety days after its passage, which is June 9, 2023.
---