DMGS Highlights
There have been calls for ethics reform following Ohio and Illinois political scandals.
Lawmakers in Ohio and Illinois have introduced various ethics reform proposals, as have lawmakers in other states.
Ethics reform legislation includes gift bans, stopping the "revolving door," extending the "cooling off" period, and campaign finance reform.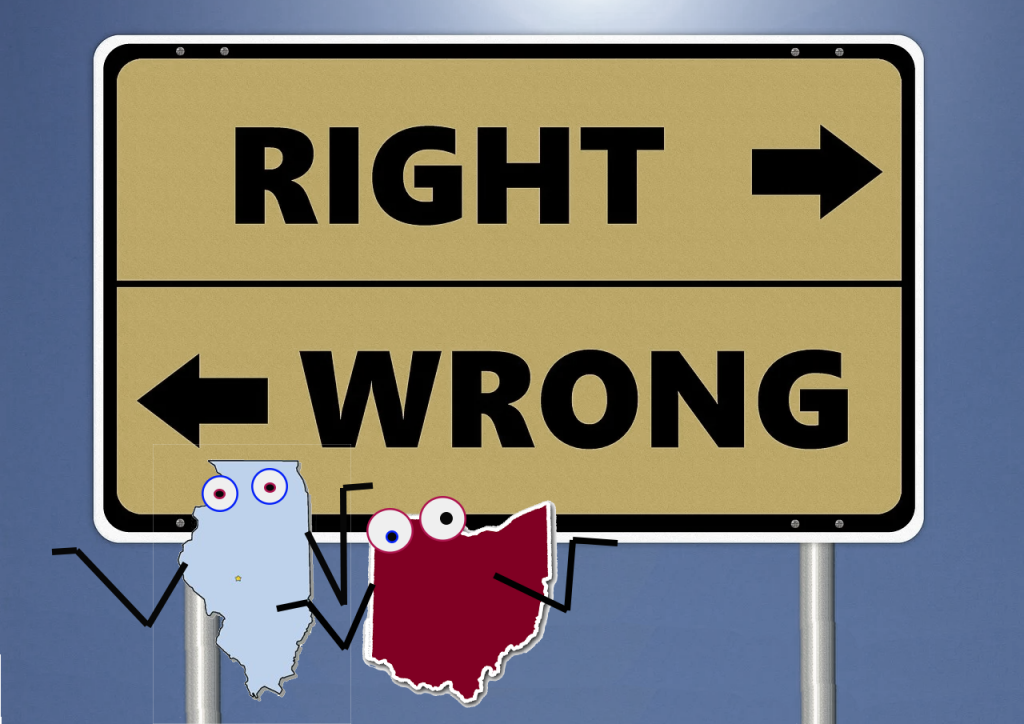 The Speakers of the Ohio and Illinois House of Representatives recently have been caught up in political scandals, which have resulted in calls for ethics reform.
Ohio Speaker of the House, Larry Householder, was federally indicted along with four others in a $61 million bribery scheme. The scheme involved a law, House Bill 6, ushered through the Legislature last year, which bailed out two nuclear power plants (legislation worth $1.3 billion to the company) while gutting subsidies for renewable energy and energy efficiency. The House subsequently voted unanimously to remove Householder from his post as Speaker.
In Illinois, Speaker Mike Madigan has been served with subpoenas during a grand jury investigation of Commonwealth Edison Co. Federal prosecutors in Chicago charged utility giant Commonwealth Edison with bribery and hit the company with a $200 million fine as part of a criminal legal settlement.
---
Illinois
A group of Democratic lawmakers is calling for nine ethics reform legislation to be voted on in the upcoming fall veto session in the wake of recent headlines surrounding Illinois House Speaker Madigan as well as State Senator Terry Link, who was charged with federal income tax evasion in mid-August.
In a letter, numerous lawmakers outlined their plan, "Changing the Culture: 9 Steps to Restoring Trust in Illinois Government." In the letter, the lawmakers recognize they have witnessed the indictments and resignations of several members and federal investigations involving bribery, influence peddling, and insider-dealing. To deal with these issues, the lawmakers outlined the following reforms:
Prohibit legislator-lobbyists (Senate Bill 3020) – would prohibit any sitting lawmaker from also lobbying other units of government, including city, county, or federal entities. This ban should apply to lobbying elected officials and performing legal or regulatory work should still be allowed;
Stop the legislator-lobbyist revolving door (Senate Bill 2314) – would establish at least a one-year prohibition on legislators and senior management within each caucus (who file statements of economic interest) leaving their offices and immediately pursuing work as lobbyists;
Better define who a lobbyist is – would urge the Joint Commission on Ethics and Lobbying Reform to consider changing the definition of what constitutes a lobbyist to cover additional individuals or consulting firms. Consultants and lawyers should not be able to use loopholes to perform lobbying and skirt lobbyist registration;
Fuller disclosure of outside income – would expand current requirements for lawmakers to disclose the sources and amounts of their outside income and increase penalties for those who refuse to comply. This must be one in a manner that protects confidentiality rules of professional conduct and avoids disproportionately impacting legislators and candidates who are not independently wealthy;
Initiate an official censure – would create a process to officially censure a lawmaker who has violated ethics laws, like what happens in the U.S. Congress;
Strengthen the Legislative I.G. (House Bill 4558) – would encourage changes to the Legislative Inspector General's Office to increase independence, including allowing the I.G. to self-initiate investigations and making it an independent agency for budgets and hiring;
End exemption from the Human Rights Act – would remove the current exemption of lawmakers' direct employees from Illinois' Human Rights Act to ensure those employees receive the same protection afforded to other employees;
Term-limits for leaders – would establish term-limits for the period that legislators can serve in leadership positions, including Speaker and Minority Leader of the House and the President and Minority Leader of the Senate; and
Removal of leaders and committee chairs – would urge the creation of a policy calling for the temporary removal of a legislative leader or committee chair during any criminal investigation related to job duties involving that member or an actual charge or indictment. The individual can be reinstated upon completion of the investigation or their acquittal.
Will any of these bills see action? Lawmakers have introduced similar proposals in previous sessions but have not acted on them.
---
Ohio
Former Ohio House Speaker Larry Householder and four others face federal racketeering charges for a conspiracy that funneled money from businesses through dark money groups and PACs. The aim: elect Householder as speaker, pass a $1.3 billion bailout for two nuclear plants in northern Ohio, and defend the subsidies against a referendum to block them. In response to these systemic ethical violations, the Ohio Legislature has begun to consider several bills to address ethics reform.
Senate Bill 349 was introduced in early August as the Ohio Anti-Corruption Act. The bill reforms Ohio's campaign finance laws by closing "secret money" loopholes, increasing transparency, and strengthening existing bans on foreign money used in elections. SB 349 would require 501(c)(4) nonprofit corporations and limited liability companies to disclose funding sources for contributions made to political campaigns and would require these groups to disclose additional information about their owners and the intentions of their organization.
More specifically, the bill does the following:
Expands and clarifies the definition of a political contributing entity (PCE) to include any entity that makes contributions or expenditures and that is not an individual, a campaign committee, a political party, a legislative campaign fund (L.C.F), or a political action committee (P.A.C.);
Subjects certain entities that currently are not considered a PCE or another regulated political entity, such as corporations and continuing associations, to continuing law campaign finance requirements;
Requires a PCE that is a corporation or an unincorporated business to include specific information about its leaders and owners in its periodic reports of contributions and expenditures;
Expands the definition of a contribution when it is made to a PCE to require a PCE to report the source of all donations if the PCE uses its general fund to make expenditures;
Clarifies the application of the continuing law dollar contribution limits to a PCE that is an unincorporated labor organization, business, or association;
Changes the definition of an independent expenditure to include any use of funds or anything of value for that purpose, meaning that a PCE that uses its own money instead of contributions to fund an independent expenditure must report the expenditure;
Clarifies that "independent expenditure" refers only to expenditures concerning candidates, whereas any expenditure concerning a ballot issue is labeled simply an "expenditure;"
Requires corporations and labor organizations to report all expenditures in the same manner as other PCEs; and
Increases the scope of the law that prohibits foreign nationals from being involved in political campaigns by restricting participation in ballot issue campaigns and by expanding the definition of a foreign national concerning corporations.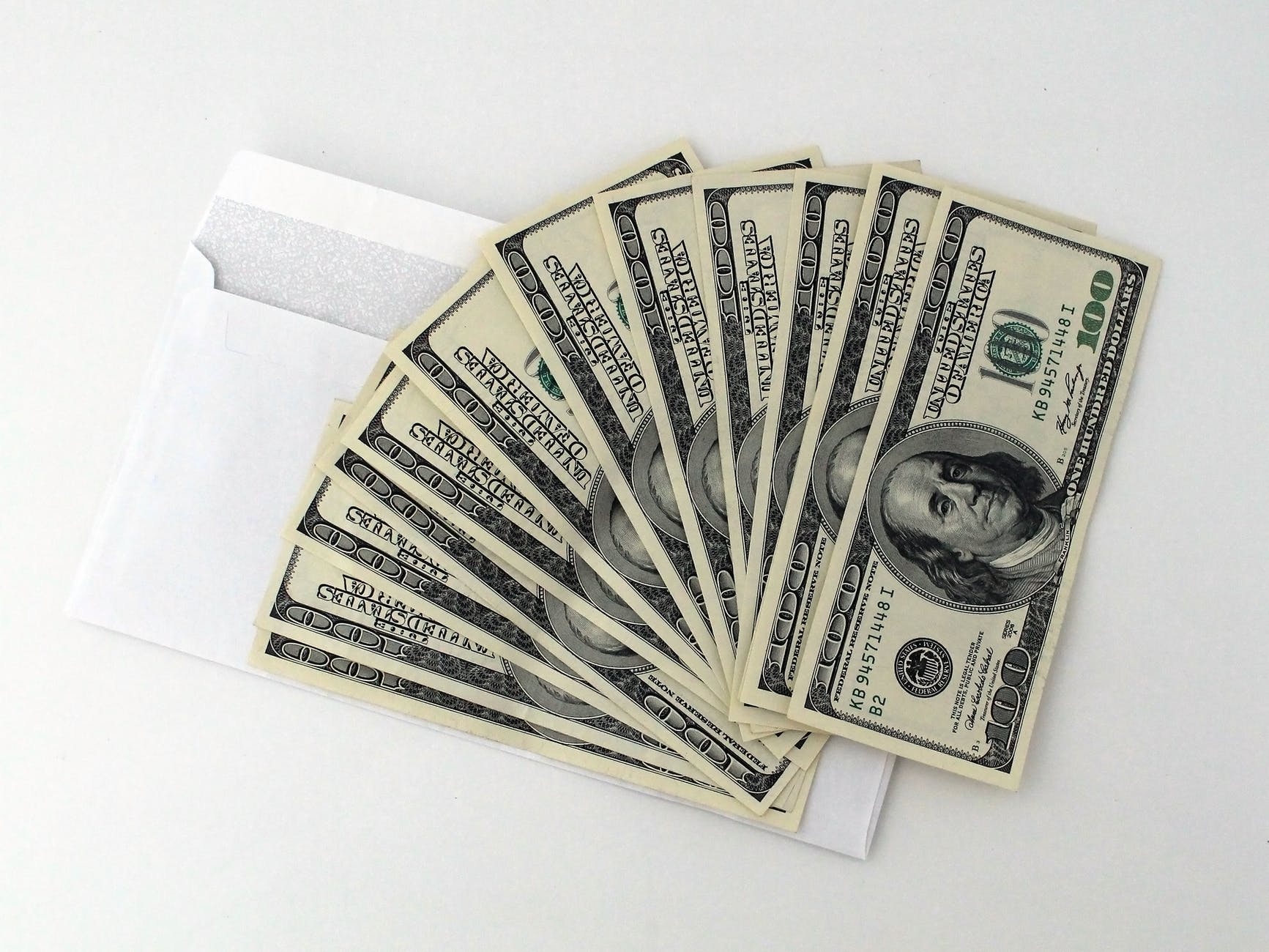 ---
Pennsylvania
Last week, Governor Tom Wolf announced his fall legislative agenda. Most of the issues the Governor outlined are in response to the COVID-19 pandemic, but Wolf noted that the pandemic exposed the heightened need for government reform. Governor Wolf outlined the following proposals to address political corruption in the Commonwealth:
Banning Gifts for Public Officials:

Wolf has already banned members of his Administration from accepting gifts and believes this should be expanded to all public officials. Wolf noted Pennsylvania is one of 10 states with no specific law limited gifts to public officials and that outside his Administration, politicians in Harrisburg can take unlimited gifts from special interests.

Curbing Special Interest Influence – Campaign Finance Reform:

Wolf called for placing limits on contributions to candidates seeking elected office, implement aggregate limits for races, place sensible restrictions on P.A.C.s, and strengthen reporting and disclosure requirements to restore government confidence and curtail the role of campaign spending in the political process.

Curbing Special Interest Influence – Outside Income Transparency:

Wolf called on requiring public officials to disclose sources, type of work, and amount of outside income received.
Lawmakers in both chambers have introduced, but not passed, numerous bills to address the reforms for which Governor Wolf called.
Gift Bans
Campaign Finance Reform

House Bill 795 – would set new limits for campaign donations, including $1,500 per election to House and Senate candidates, $5,000 per election to statewide candidates, $10,000 per election to House and Senate candidates from P.A.C.s, $10,000 per election to P.A.C.'s from political parties, $250,000 aggregate limit per election for House and Senate candidates, $1,000,000 aggregate limit per election for statewide candidates, and $5,000,000 aggregate limit per election for Governor; and
Senate Bill 11 – would limit the donations and expenditures to and from candidates, political committees, political action committees, political party committees, or other persons to influence the outcome of an election. Limits on contributions and the amount of donations candidates can take in will level the political playing field and limit corporate influence on our political system. The bill would also ban foreign corporate influence over our elections by prohibiting any corporation with a foreign owner holding at least 5% ownership (or foreign owners holding 20% ownership in the aggregate) from making independent expenditures, electioneering communication expenditures, or contributions to political committees that make only independent expenditures ("super P.A.C.s") for purposes of spending state and local elections in the Commonwealth.

Outside Income Transparency

House Bill 750 – would amend The Public Official Compensation Law to limit the salary members of the General Assembly may receive for services rendered outside of their duties as a legislator. The bill states a member of the General Assembly may not annually receive more than 35% of the base salary of a member of the General Assembly in salary for services rendered outside of the salary and allowances of the member's office; and
House Bill 744 – would require public officials and employees to report a ranged amount for their outside income, as well as the sources.
---
New Jersey
In May 2020, the U.S. Supreme Court brought closure to New Jersey's most recent ethics scandal, Bridgegate, in which staff and officials of New Jersey Governor Chris Christie colluded to create traffic jams in Fort Lee, New Jersey, by closing lanes for the George Washington Bridge. In February, Governor Phil Murphy announced a legislative package to address comprehensive ethics reforms for state government. The five bills in the package address the following issues:
Lawmakers in the Garden State have numerous bills pending to address various ethics reforms.
---
Sign up for the DMGS Newsletter:
[jetpack_subscription_form show_subscribers_total="false" button_on_newline="false" custom_font_size="16″ custom_border_radius="22″ custom_border_weight="2″ custom_padding="9″ custom_spacing="10″ submit_button_classes="" email_field_classes="" show_only_email_and_button="true"]