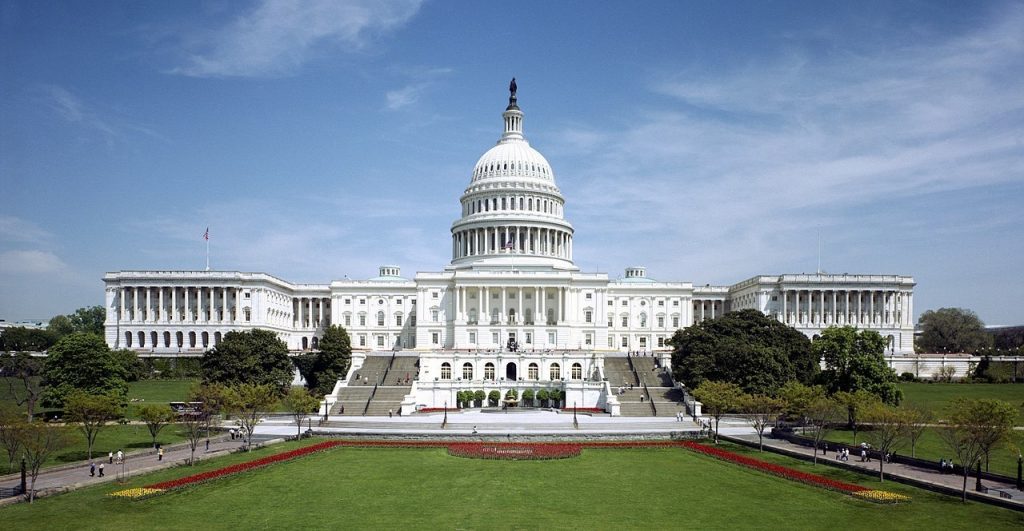 DMGS Article Highlights:
Congress returns after Labor Day for brief legislative session
Several important bills could be delayed until post-election lame-duck period
Congress gets back to work in Washington this week with brokering funding deals at the top of the agenda. Both the House and Senate must pass a stopgap spending bill to fund the government and prevent a shutdown on September 30. Congressional leaders plan to prioritize the most time-sensitive legislation during the short September session. Legislative efforts in both chambers to respond to Covid-19 and its economic effects hampered work on other critical bills. The threat of a shutdown and the looming November elections only a few weeks away will hopefully be enough to force a compromise on key legislation in both chambers.
Congressional Calendar
The limited number of legislative days Congress has left itself will curtail any significant legislation. The Senate plans to recess from October 12 to November 6, though with many Senate Republicans in electoral jeopardy, Senate Majority Leader Mitch McConnell could close the Senate earlier to give senators more time at home to campaign. The Senate is scheduled to vote on five district court nominations, continuing its push to confirm President Donald Trump's judges. The House will use the Labor Day week for committee activity, with floor votes scheduled for September 14. A continuing resolution (CR) would fund the U.S. government until a post-election lame-duck session where Congress may make decisions on spending and other unresolved items. If the Senate, White House, or both change control, the House may be disinclined to cut deals with the Senate Republicans and instead wait until January, when the new Congress convenes. Currently, the House's last scheduled day in session is December 10, while McConnell is working with a December 18 target for adjournment.
Making Appropriations
A CR is the starting point this fall because Senate Republicans have failed to advance any of the 12 fiscal 2021 appropriations bills. The House passed 10 of its 12 bills in two "minibus" packages (H.R. 7608, H.R. 7617), and appropriators approved the two others, Homeland Security (H.R. 7669) and Legislative Branch (H.R. 7611). The Senate Appropriations Committee canceled markups when it could not agree to limit amendments and failed to release any legislation to fund the U.S. government. A September CR would likely extend current spending policy, with limited adjustments to some accounts sought by the Trump administration and Congress.
Deadlines
Leaders could use the stopgap to extend federal-aid highway programs and taxes that are due to expire September 30, as prospects for a long-term bill are dim. The House passed a $1.5 trillion infrastructure bill (H.R. 2) in July that included a five-year highway and transit reauthorization. The Senate Environment and Public Works Committee approved part of a potential rewrite (S. 2302), though the Senate has not considered the bill on the floor, and several other committees that share jurisdiction have failed to weigh in. Congressional action is also needed to prevent the September 30 expiration of the National Flood Insurance Program. The Temporary Assistance for Needy Families Program and various Medicare and Medicaid programs, among others, expire November 30 and will require action. Congress may also try to extend more than 30 expiring tax provisions, including the work opportunity and energy tax credits.
COVID Relief
The House, Senate, and President Trump are also still far apart on the next stimulus measure. House Speaker Nancy Pelosi and Senate Minority Leader Chuck Schumer have pushed for most of the $3.4 trillion Heroes Act (H.R. 6800) passed in May. In more recent talks with Treasury Secretary Steven Mnuchin and White House Chief of Staff Mark Meadows, the Democrats said they were willing to meet Republicans in the middle at $2.2 trillion. Senate Majority Leader Mitch McConnell has suggested that Republicans may refuse to reach a compromise. The Trump administration argued for $1 trillion contained in the HEALS Act Senate Republicans finally proposed in August but recently said more is needed. Among other things, Republicans oppose more state and local aid and $600 unemployment insurance benefits, instead demanding a smaller payment and liability protections for businesses and schools. Also at issue is the scope of assistance for the U.S. Postal Service. The House broke from its August recess to pass a standalone bill (H.R. 8015) with $25 billion and limits on changes to postal operations. The Senate is proposing only $10 billion in aid.
National Defense Authorization Act (NDAA)
Congress is also working to pass a final $740.5 billion National Defense Authorization Act (NDAA) by December. The House and Senate passed their respective bills (H.R. 6395, S. 4049) in July, and conference talks could start this month. One of the main sticking points could be differing proposals in both bills to remove the names of Confederate leaders from military installations, which triggered veto threats from President Trump.
Other Possible Legislation
Action is also possible on a new Water Resources Development Act (WRDA). The House passed a bill (H.R. 7575) in July that would authorize almost $9 billion in water projects desired by members in both parties. The Senate Environment and Public Works Committee approved a measure (S. 3591) in May. House Majority Leader Steny Hoyer told colleagues in an August 31 letter that the House will vote on measures that would decriminalize marijuana (H.R. 3884), promote school diversity (H.R. 2639, H.R. 2574), and expand accommodations for pregnant workers (H.R. 2694). Hoyer also said the House would vote on energy innovation legislation combining bills from the Energy and Commerce and the Science, Space, and Technology committees. Hoyer said the House could consider legislation (H.R. 7856) to renew intelligence programs. Similar measures have been attached to broader packages, an approach the Senate took by tacking a committee-approved intelligence bill (S. 3905) on its defense authorization measure. The House advanced a Coast Guard Coast Guard reauthorization in their NDAA. Less certain is legislation on policing practices after action was spurred by the killings of George Floyd in Minneapolis and Breonna Taylor in Louisville. The House passed a bill (H.R. 7120) in June, named for Floyd, which would ban chokeholds and no-knock warrants. The Senate has failed to act on it, and a procedural vote on a less sweeping measure (S. 3985) failed to advance.