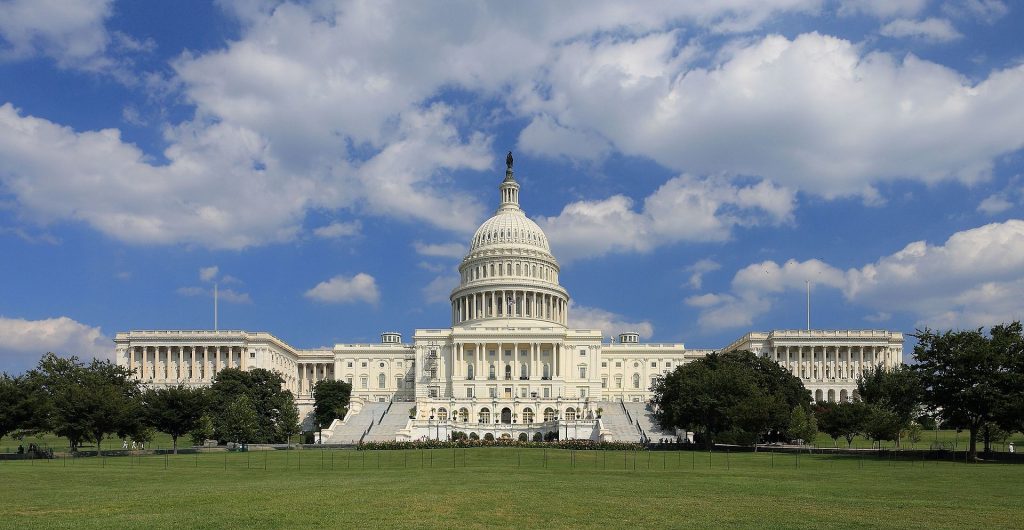 Next week House Democrats will act on their campaign pledge to overhaul elections, ethics and campaign finance laws, with a floor vote on H.R. 1, their wide-ranging measure on the issue.

The measure would expand voting times, registration, campaign finance disclosures, and government ethics rules, and was introduced in response to concerns about conflicts of interest in President Donald Trump's administration, foreign interference in U.S. elections, and election administration in some states. The measure also responds to Supreme Court decisions on voting rights & campaign finance and would require presidential and vice presidential candidates to provide 10 years of tax returns to the Federal Election Commission.

Senate Majority Leader Mitch McConnell (R-Ky.) said the Senate would not take up the measure, which he has frequently derided as a Democratic plot to "grow the federal government's power over Americans' political speech and elections."

"They're trying to clothe this power grab with cliches about 'restoring democracy' and doing it 'For the People,' but their proposal is simply a naked attempt to change the rules of American politics to benefit one party," McConnell wrote in a Washington Post op-ed in January.

The bill has wide support among Democrats — with 236 caucus cosponsors.
House Appropriators to Scrutinize Trump Policies

Democrats on the House Appropriations Committee next week are planning a number of oversight hearings to scrutinize the Trump administration's immigration policies and highlight issues such as gun violence and student debt.

While waiting for the administration to forward its fiscal 2020 budget request, Chairman Nita Lowey (D-N.Y.) has planned 16 hearings next week that begin with a session on the inspector general's office at the Homeland Security Department. The Wednesday hearing at the Homeland Security Subcommittee will be followed Thursday by a Commerce-Justice-Science Subcommittee session on the Executive Office for Immigration Review that adjudicates immigration cases.

In addition, the Labor-Health and Human Services-Education Subcommittee will hold a hearing Wednesday on student borrowing and loan servicing oversight. The subcommittee then plans a Thursday session on what it calls "the public health emergency of gun violence."

In addition, planned Thursday is a Transportation-Housing and Urban Development Subcommittee hearing on affordable housing production. Moreover, the Military Construction-Veterans Affairs Subcommittee has scheduled a meeting that day on mental health and homelessness issues affecting veterans.

The administration will not send an outline of its budget request until the week of March 11 and a detailed blueprint is not expected until later in the month. However, the committee also has some hearings planned on budgetary matters, including a Thursday session on the Supreme Court budget.
The full list of the committee's meetings is available here.