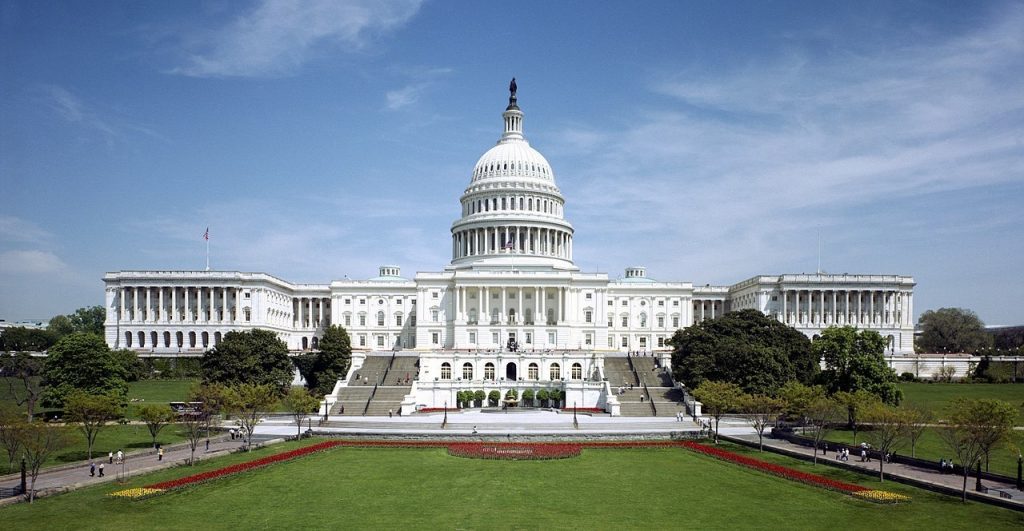 Stopgap Likely for Federal Budget
As the Congressional August recess draws to a close, attention turns to the remaining bills on the legislative agenda that must pass before the end of September. A bill to temporarily fund the federal government at current levels through September 31 seems inevitable.
The House has passed 10 of its 12 fiscal 2020 appropriations bills with only Homeland Security & Legislative Branch bills requiring votes. However, the Senate has failed to passed any FY2020 appropriations bills.
Democratic Presidential Field Winnowing
On stage in Houston for the third Democratic debate will be Joe Biden, Elizabeth Warren, Bernie Sanders, Kamala Harris, Cory Booker, Amy Klobuchar, Pete Buttigieg, Andrew Yang, Beto O'Rourke, and Julián Castro.
The September 12 Democratic debate stage, with room for only 10 candidates, has effectively persuaded at least one more Democratic candidate to quit the field. To make the stage, candidates needed to attain 130,000 individual donors and register 2% support in four DNC-approved polls. Senator Kirsten Gillibrand (D-NY) withdrew a few hours before the qualification deadline on Wednesday.
Also on the outside looking in for the third Democratic debate will be Tom Steyer, Michael Bennet, Tulsi Gabbard, Marianne Williamson, Steve Bullock, Bill de Blasio, Tim Ryan, John Delaney and Joe Sestak. Those candidates could still improve their polling enough to qualify for the fourth Democratic presidential debate in October; though failure to do so would likely be a breaking point for the campaigns.
Trump Administration Deregulation Agenda
President Trump campaigned promising to rollback environmental rules that he claimed were holding American businesses and the economy back. However, even in the instances where the administration has had the management and diligence to promulgate a legal change to regulations, the industries being deregulated insist that it isn't helpful.
Automobile manufacturers have been begging the administration to abandon its plans to retrogress fuel economy efficiency standards. Power plant operations, likewise, have said that the administrations effort to undermine mercury pollution controls are misguided.
The latest example comes from oil companies' insistence that the recent EPA proposal to allow increased methane pollution from oil wells is entirely needed. While the Trump administration's priorities will occasionally dovetail with industry goals, the administration's deregulation agenda, trade war, and immigration policies warrant the close attention of businesses throughout the U.S.