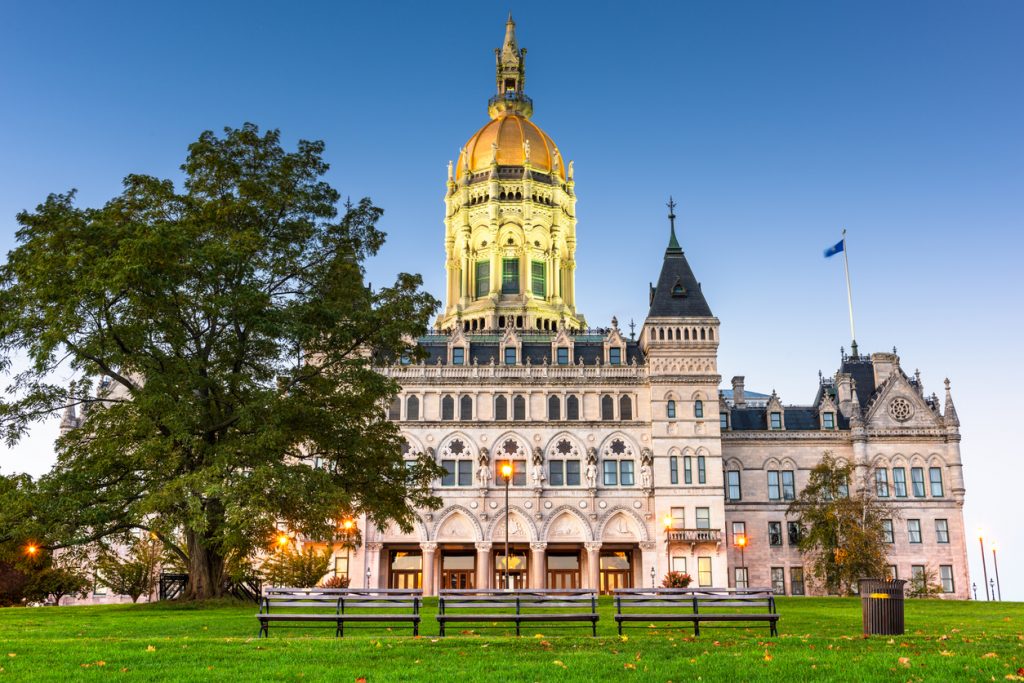 On January 4, 2023, Governor Ned Lamont (D) delivered the 2023 State of the State Address to the Connecticut General Assembly. During the address, Lamont focused on reducing lifelines and increasing ladders to opportunity, shifting Connecticut from a mindset of rescue to a mindset of recovery. Lamont highlighted past accomplishments, including delivering a balanced budget on time without tax increases and the state's COVID-19 response. Here are some of Lamont's policy priorities for the 2023 session.
---
Clean Energy
Governor Lamont called on electric utilities to take control of the American supply chain and to reduce reliance on foreign entities. Lamont announced plans to continue the expansion of clean energy sources such as wind power, nuclear power, and Canadian hydropower. Additionally, Lamont encouraged policy for greater energy efficiency in homes and businesses throughout the state to reduce costs and carbon emissions.
---
Education
Governor Lamont announced that the state has nearly $1 billion in federal funds to invest in education. With these funds, he urged superintendents and principals to establish apprentice and career opportunity programs in Connecticut schools.
Additionally, Lamont urged insurance companies to reward patients for seeking treatment where they receive the best quality and value.
---
Fiscal Stability
Referencing fiscal guardrails established by the state legislature in 2017, Lamont celebrated the ending of Connecticut's permanent fiscal crisis. Lamont announced that the state can to cut middle-class taxes to increase affordability.
---
Healthcare
Governor Lamont tasked the Head of the Office of Health Strategy (OHS), Deirdre Gifford, and her cabinet with making healthcare more accessible and affordable. Lamont recently announced a partnership with the University of Connecticut, Connecticut Innovations, and Hartford HealthCare to identify and invest in next-generation healthcare companies and life-saving treatments.
---
Housing
Governor Lamont called for Connecticut towns and cities to report where developers can build more housing to increase development speed, reduce costs, and establish local control of the housing market. With these developments, Lamont stated that he hopes to increase the presence of local businesses and housing options in city centers.
---
Infrastructure
Governor Lamont announced that the U.S. Department of Transportation would grant $158 million to rebuild the Gold Star Memorial Bridge. This funding will help Nutmeggers get back and forth from work faster and safer.
---
Workforce
Governor Lamont noted that Connecticut has 100,000 unfilled jobs. To meet these labor demands, Lamont called for a plan to establish paid family and medical leave, expanded childcare services, and paid sick leave to encourage the working-age population to work. Lamont announced plans to meet training requirements and provide higher-skilled job opportunities with the CareerConneCT program.
Additionally, Lamont noted hopes to encourage small business development in the state with Connecticut's Small Business Boost Fund. This fund has invested in over 100 new and expanding companies.
---