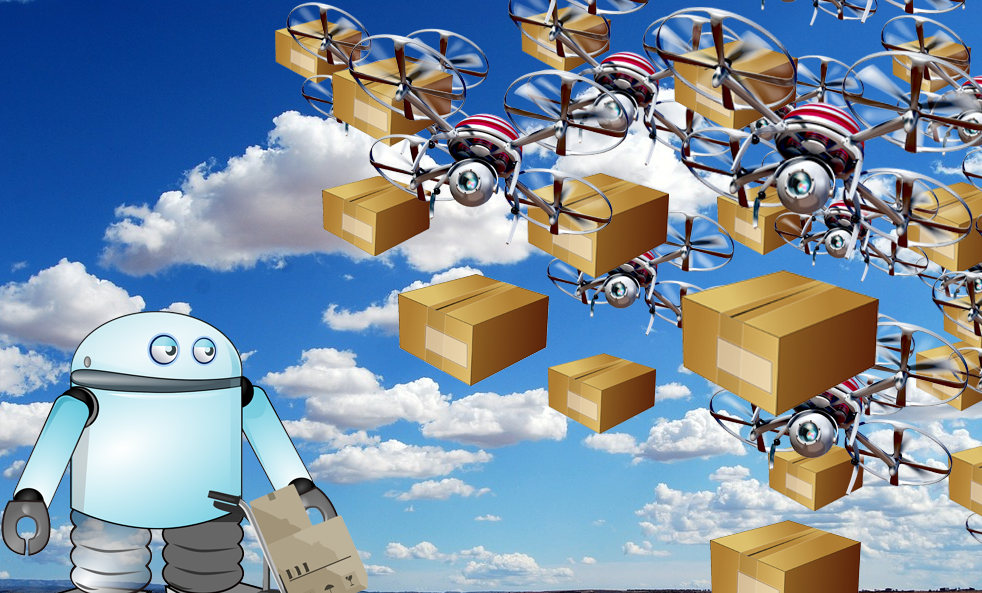 As our society develops the latest technology, government regulations are not far behind. Over the last few years, lawmakers in various states across the country have grappled with the issue of autonomous vehicles in general, as well as personal delivery devices (PDDs). Some states have already legalized personal delivery devices under specific regulations, including Arizona, Florida, Idaho, Ohio, Tennessee, Texas, Utah, Virginia, Washington, and Wisconsin.
Amid a pandemic, could personal delivery devices help to limit interactions and contact between people, and potentially create more tech jobs, in an environmentally friendly manner? What are lawmakers doing and saying on this issue? Could we see additional states join the ranks of those above by legalizing and regulating personal delivery devices?
Virginia
Virginia became the first state to allow for personal delivery devices in 2017. However, state lawmakers made changes to the law earlier this year. SB 758, signed by Governor Ralph Northam, makes numerous changes related to personal delivery devices. The bill changes the weight limit of the devices from 50 to 500 pounds. It allows localities to regulate the use of PDDs on sidewalks, crossways, or roadways. The bill also requires localities to allow PDDs to operate on the side of a roadway at 25 miles per hour or less if a sidewalk is not available. The bill also set the requirement for PDD operators to maintain general liability coverage of at least $100,000.
The original version of SB 758, as introduced, called for changing the weight limit from 50 to 200 pounds and eliminated the ability of localities to regulate or prohibit PDDs on sidewalks, crosswalks, or roadways. Some robots did not meet the state's original 50-pound limit. For example, Amazon's Scout weighs about 100 pounds. The final version of the bill did not see much opposition from lawmakers. However, Delegate Danica Roem noted she wished the max speed of the devices to be more in line with Washington State, where the max speed is 6 miles per hour.
Pennsylvania
In the Keystone State, SB 1199 defines a "personal delivery device" to be a device manufactured for transporting cargo and goods in a pedestrian area, trafficway, or on the shoulder of a highway or roadway. The bill requires operators to equip such devices with an automated driving system. The bill further limits personal delivery device speeds to 12 miles per hour in a pedestrian area or trafficway, or 25 miles per hour on the berm or shoulder of a highway or roadway. The device must also weigh less than 550 pounds without cargo and goods inside of it. The bill's sponsor, state Senator Ryan Aument, states PDD's are zero-emission robots that will reduce congestion and pollution. The bill would also require a business using a PDD to have a remote monitor that can control the device if needed. The bill would also require businesses to maintain liability insurance. SB 1199 passed the state Senate in late June and is currently awaiting consideration by the House Transportation Committee.
Pennsylvania lawmakers and outside groups have questions before the bill gains General Assembly passage, including its impact on traditional workers, how the devices would affect road conditions, whether localities can restrict usage of the devices, and more. Further, the bill has garnered opposition from the Insurance Federation of Pennsylvania, Teamsters Union, the Pennsylvania Municipal League, and the Pennsylvania Association of Township Commissioners. The Pennsylvania Motor Truck Association, Pennsylvania Chamber of Commerce, Starship Technologies, and FedEx meanwhile support the bill.
North Carolina
On July 1, North Carolina Governor Roy Cooper signed 24 bills into law. One of the bills, Senate Bill 739, authorizes the use of personal delivery devices by businesses in pedestrian areas and on portions of highways in North Carolina. The bill would remove PDDs from the definition of a "vehicle." It would require operators over the age of 16 to monitor PDDs in pedestrian areas or on highways. The bill also requires PDDs to obey all traffic control devices and yield to all pedestrians. PDDs must not unreasonably interfere with either vehicles or pedestrians or transport hazardous materials regulated under federal law.
The bill also requires PDDs to have a braking system, lighting equipment, and to be marked with an identification number and marker with the owner's contact information and name. Further, the legislation sets general liability insurance requirements at $100,000. It allows local governments to adopt ordinances to regulate the time and place of operation of the devices within the first two years of the law going into effect. However, ordinances would not be allowed if they prohibit the use of PDDs.
The sponsor of the bill, state Senator Jim Perry, noted the new law could be beneficial while dealing with the current pandemic. He pointed out that robotic deliveries will now allow for contactless deliveries and can be easily sanitized. He also noted that while there are some concerns about the automation of delivery vehicles and its impact on jobs, there would be more employment opportunities in the fields of design and technology. This new law will go into effect in December of this year.
Missouri
One piece of legislation addressing the issue of personal delivery devices in Missouri is HB 2290. This bill defines personal delivery devices as powered devices "operated primarily on sidewalks and crosswalks and intended primarily for the transport of property on public rights-of-way that does not exceed two hundred pounds, excluding cargo, and is capable of navigating with or without the active control or monitoring of a natural person."
The bill also lists out functions of the PDDs, including:
they shall not block public rights of way;
must obey all traffic and pedestrian control signals/devices;
must not exceed a maximum speed of ten miles per hour on a sidewalk or crosswalk;
must contain a unique identifying number displayed on the device;
include a means of identifying the PDD operator; and
be equipped with a system that enables the device to come to a controlled stop.
The bill also spells out liability requirements and limits localities from enacting ordinances or resolutions relating to the operations of PDDs or restricting access for the devices to any sidewalk, crosswalk, or roadway. Unlike Pennsylvania, the weight limit would be 200 pounds, excluding any cargo.
The sponsor of the bill, state Representative Travis Fitzwater, expressed his opinion that as the marketplace changes quickly, policies must be kept up to date to reflect these changes. Supporters of the bill also claim the delivery devices will reduce pollution and congestion by removing ordinary motor vehicles from the delivery process.
The Fiscal Note for HB 2290 indicates that officials from the Departments of Transportation, Revenue, Commerce and Insurance, and Public Safety – Missouri Highway Patrol each assume the bill will have no fiscal impact. However, Kansas City officials indicate the city could lose revenue if businesses use the PDDs and complain that the City is not allowed to tax and regulate them. HB 2290 is currently in Committee and not scheduled for a vote at this time.
Colorado
In Colorado, SB 20-092 would regulate the use of mobile carrying devices and personal delivery devices. The bill, introduced by state Senator Jeff Bridges, defines a mobile carrying device as a self-propelled robot that transports cargo within a pedestrian area while remaining within 25 feet of a human operator. The bill additionally defines a personal delivery device as a self-propelled robot that transports cargo within a pedestrian area or on a highway with the remote support and supervision of a human. For purposes of the traffic code, the devices are not to be considered "vehicles" under the bill.
Under the bill, the devices must comply with pedestrian traffic laws and local regulations, must yield to or not obstruct the right of way of other traffic, must not transport hazardous materials, and must have a braking system. The bill limits the device speed to 12 miles per hour in pedestrian areas and 20 miles per hour on highways. Further, devices must use lights at night. The device owner must also affix an identification number, name, and contact information to the device.
According to the fiscal note for SB 20-092, any revenue gained from the devices violating traffic laws will be directed to the Highway Users Tax Fund. However, such revenue is expected to be minimal. The fiscal note also notes that the bill may increase the Department of Public Safety's workload and may result in increased revenue and expenditures for local governments.
Who, or what, will deliver your next order?
If you live in Arizona, Florida, Idaho, Ohio, Tennessee, Texas, Utah, Virginia, Washington, or Wisconsin, you may already have seen or experienced a personal delivery device in action. If you live in one of the states covered above, or another, the idea of a "robot" delivering your order may soon become a reality. Could the allure of contactless delivery in the age of COVID-19, coupled with zero-emissions and tech job creation, overcome the obstacles mentioned (i.e. insurance liability questions, loss of jobs for blue collar workers, etc.)? Time will tell.