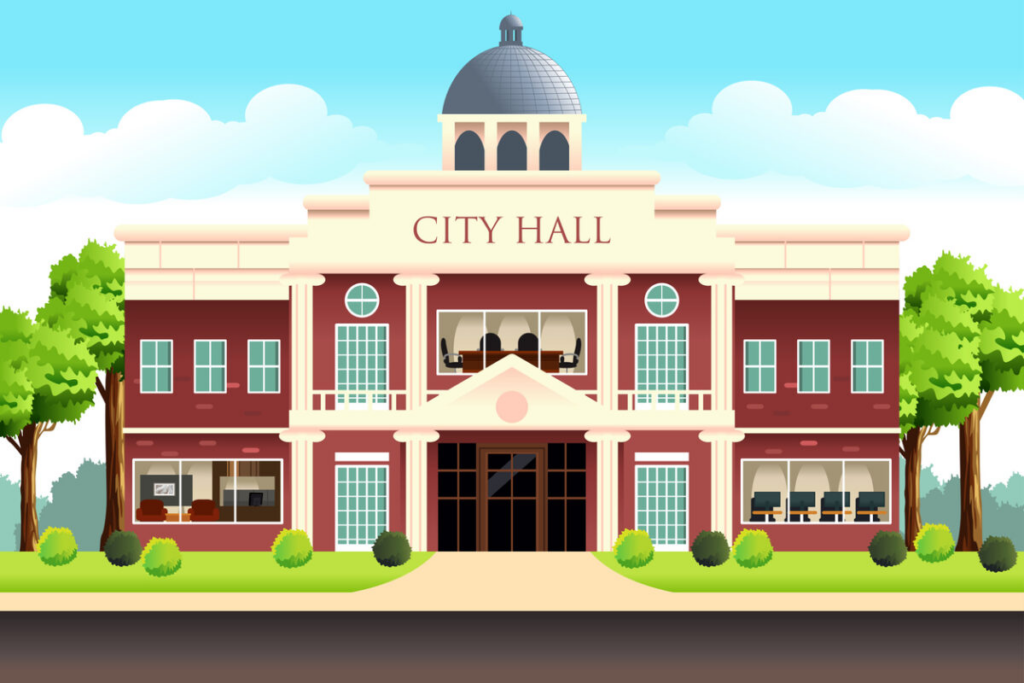 Several cities around the country are taking steps to combat rising crime rates as the summer progresses, including Boston, Kansas City, Los Angeles, and Washington D.C. Meanwhile, cities like New York and Austin are seeking to rejuvenate their downtowns, while Phoenix is taking steps to address the opioid crisis.
---
Atlanta, GA
The city's "#StopCopCity" protestors have officially collected more than the 70,000 signatures needed to put a referendum on the ballot regarding the Atlanta Public Safety Center. The controversial center which will train specialized law enforcement and fire department service workers was approved by City Council in June, will now likely be voted on in November.
Learn more here
---
Austin, TX
Last Tuesday, Austin's Mayor and the Texas Land Commissioner announced a state office building in downtown Austin will be redeveloped into workforce housing.
Learn more here
---
Boston, MA
The Boston Police Department decided to transfer 40 officers from their non-district assignments such as drug, gang, and traffic units. The intention is to relieve certain units who have been strained amid staffing shortages. Mayor Michelle Wu (D) has refused to consider abolishing the city's residency requirement for police officers, which some blame as partially responsible for the staffing shortage.
Learn more here
---
Chicago, IL
Mayor Brandon Johnson (D) appointed Larry Snelling as Superintendent of the city's police department. Snelling currently heads the department's counterterrorism unit and his appointment must be approved by the City Council.
Learn more here
---
Cleveland, OH
The City of Cleveland, Cuyahoga County, and Ohio Means Jobs announced a new task force dedicated to improving mental health care coverage for children. The Youth Mental Health Workforce Development Sprint Task Force will facilitate conversations between local leaders and the mental health community. Chaired by Mayor Justin Bibb (D), the task force will focus on strategies to increase the pipeline of mental health workers and pay for social workers among other items.
Learn more here
---
Kansas City, MO
On Tuesday, Mayor Quinton Lucas (D) announced the new Multidisciplinary Public Safety Task Force. The task force combines city departments and local law enforcement and will use 911 or 311 calls to identify any properties or businesses that have a high volume of complaints or violations. The Task Force will partner with these businesses and make suggestions to correct the situation.
Learn more here
---
Los Angeles, CA
Mayor Karen Bass (D) announced a new task force that aims to reduce the number of retail thefts in the city. The task force will be made up of 22 full-time investigators from partnering police departments and federal partners, along with prosecutors from several different offices.
Learn more here
---
New York City, NY
On Wednesday, Mayor Eric Adams (D) signed an outdoor dining bill into law. The law made outdoor dining permanent in the city, although roadway sheds will be allowed seasonally from April to November. Additionally, permits will be easier to obtain and less expensive. Outdoor dining became much more prominent in the city during the Covid-19 pandemic.
Learn more here.
---
Phoenix, AZ
The city detailed a new Naloxone Program to decrease opioid and fentanyl overdoses. Free Naloxone kits will soon be available at each of the city's 17 public libraries. The kits will include informational pamphlets, NARCAN nasal spray, and a pair of gloves. 991 people died in Phoenix of an overdose in 2022.
Learn more here.
---
San Jose, CA
On Monday, the San Jose city government reached an agreement with IFPTE Local 21 and AFSCME Local 101, the city's largest unions. The deal includes a raise for San Jose's workers and helped to avoid a large employee strike. Mayor Matt Mahan (D) was critical of the agreement, noting that residents would soon experience higher taxes and reductions in city services to pay for the deal.
Learn more here.
---
Seattle, WA
On Tuesday, Seattle got a visit from Vice President Kamala Harris (D) to commemorate the Inflation Reduction Act's anniversary. Harris toured McKinstry's energy efficiency facility alongside Mayor Bruce Harrell (D) and others.
Learn more here.
---
Washington, DC
Mayor Muriel Bowser (D) and other city officials announced new steps to reduce violent crime in the city. The primary three steps are a new juvenile curfew, which will run daily from 11:00 P.M. through 6:00 A.M. during the week and 12:00 A.M. through 6:00 A.M. during the weekend for anyone under 17, the addition of 50 new CCTV cameras, and a new officer recruitment program.
Learn more here.
---