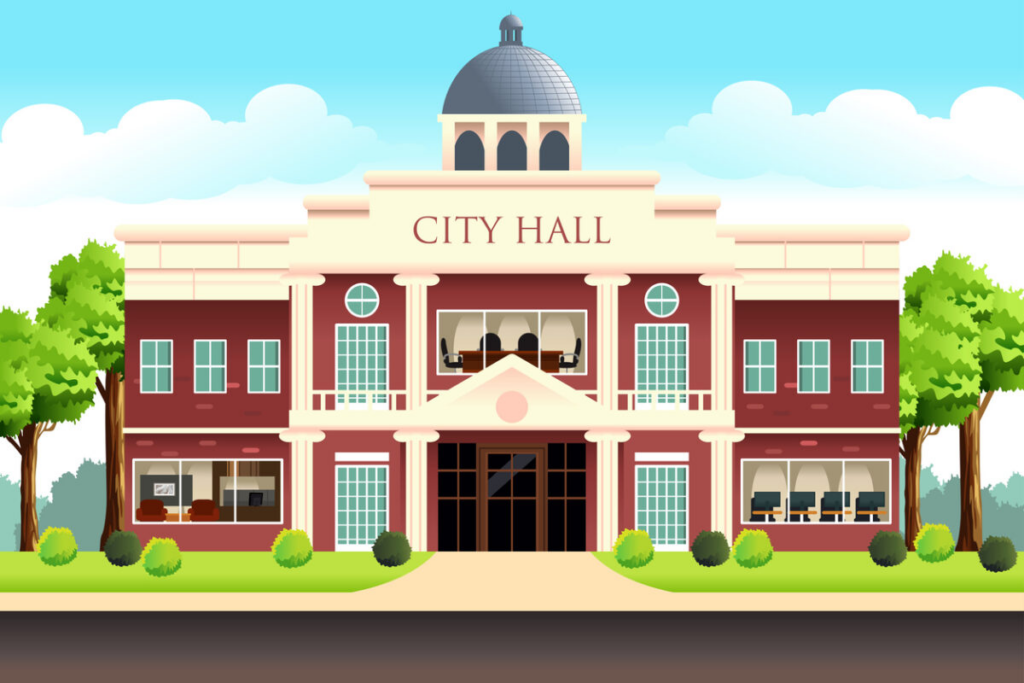 City governments and officials across the country were busy last week working on several types of legislation and ordinances. Notable issues covered below include Seattle's $970 million Housing Levy, Detroit's new multi-use affordable housing development, and Philadelphia's emergency response to the highway collapse of route I-95.
---
Cleveland, OH
Zelma George Neighborhood Rescue Resource and Recreation Center are preparing for the 2023 Hoops After Dark League tryouts beginning next week. Hoops After Dark is a part of Mayor Justin Bibb's (D) comprehensive violence protection strategy.
Learn more here.
---
Detroit, MI
Last Wednesday, Mayor Mike Duggan, (D) along with Edward Carrington of the Flux City Development, broke ground on a new multi-use affordable housing development in the East English Village. This is an $8.2 million development called 'The Ribbon' which will bring in 18 new units of affordable housing.
Learn more here.
---
Kansas City, MO
Last Monday, the Kansas City Fire Department introduced 47 new electric vehicles to their fleet. This action is part of the city's larger goal of being carbon neutral by 2040.
Learn more here.
---
New York City, NY
Mayor Eric Adams (D) announced the raising of the minimum wage for app-based food delivery workers in Manhattan from $7.09 per hour to $17.96 per hour. The new pay rate is expected to eventually reach $20 an hour in 2025.
Learn more here.
---
San Jose, CA
Last Tuesday, San Jose City Council Members came to an agreement of reappropriating $12.3 million away from affordable housing towards interim solutions such as tiny homes, hotel rooms and safe parking sites.
Learn more here.
---
Los Angeles, CA
Last Tuesday, Mayor Karen Bass (D) announced that more than 14,000 people have moved off the streets in the past 6 months since she took office. The administration credits Bass' Inside Safe program which provides immediate shelter in hotels as a path to supportive housing.
Learn more here.
---
Philadelphia, PA
Dominick Mireles, Director of Philadelphia's Office of Emergency Management, provided an update regarding destruction of an elevated section of highway I-95 last Sunday. Some actions include speeding up the delivery of federal funds, containing waterway contamination, and debris removal.
Learn more here.
---
Portland, OR
Mayor Ted Wheeler (D) is considering relaunching a police partnership with the Portland Police Bureau to reinstate the presence of Portland police officers in district schools. The previous partnership had ended in the summer of 2020.
Learn more here.
---
Phoenix, AZ
Last Tuesday, the Phoenix City Council approved of the Sustainable Desert Development Policy to conserve water through non-functional turf, mandating EPA WaterSense expectations, and planting more drought-tolerant plants.
Learn more here.
---
San Francisco, CA
The San Francisco Board of Supervisors unanimously approved of legislation proposed by Mayor London Breed (D) and Board of Supervisors President Aaron Peskin. The legislation supports mixed-use housing to live, work and visit and is expected to help fill vacant ground floor spaces and underutilized buildings downtown.
Learn more here.
---
Seattle, WA
Mayor Bruce Harrell (D) signed into law a $970 million Housing Levy that will fund affordable housing in the city. The levy will create and preserve over 11,000 affordable rental homes and other homeowning opportunities.
Learn more here.
---
Washington, DC
Last Wednesday, Mayor Muriel Bowser (D) cut the ribbon for the Retail Village at Sycamore & Oak, a new 22,000 square foot retail village comprised of 13 Black owned businesses.
Learn more here.