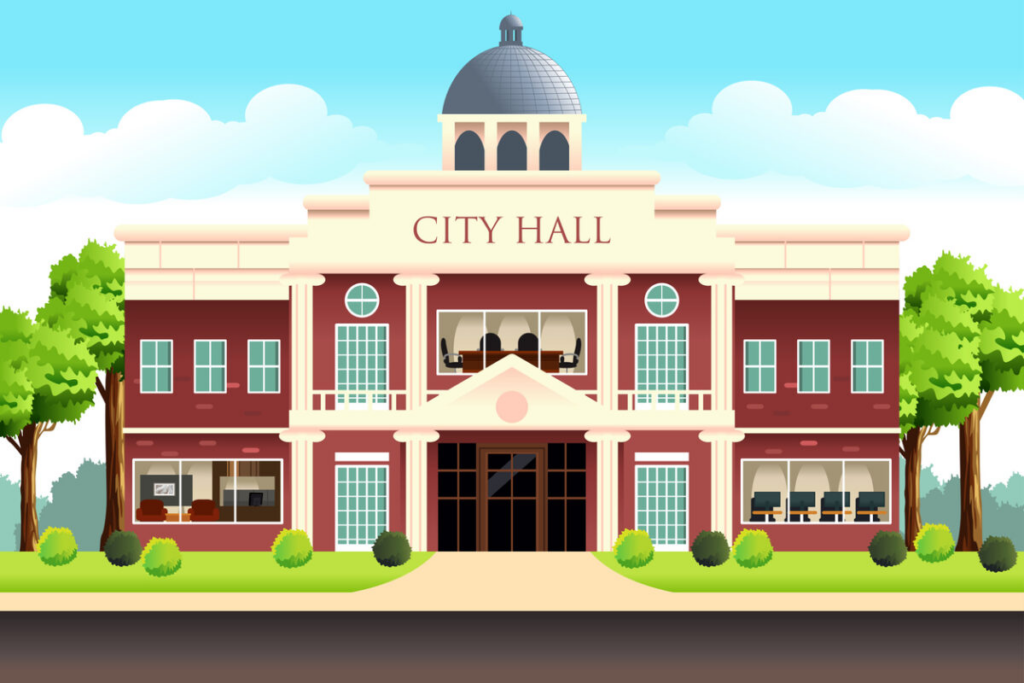 City governments and officials across the country were busy last week working on various types of legislation and ordinances. Notable issues covered below include New York City Council's legislation to make parking tickets more expensive for wealthier people, the Nashville Metro Council's approval of a $2.1 billion stadium for the Tennessee Titans, and the adoption of body-worn cameras in Seattle.
---
Atlanta, GA
On Tuesday councilmember Keisha Waites (D) introduced legislation to ask the Georgia state legislature and US Congress to pass laws limiting the length of trains and the amount of time they can block a crossing.
Learn more here.
---
Austin, TX
Councilmember Mackenzie Kelly is calling on the interim city manager to take action against ongoing mail thefts occurring across the city.
Learn more here.
---
Baltimore, MD
Mayor Brandon M. Scott (D) announced that an anti-violence initiative will be implemented in city schools. The initiative will be aimed at saving young lives by focusing on building conflict management and interpersonal skills.
Learn more here.
---
Boston, MA
Boston City Council President Ed Flynn (D) proposed the creation of a new department entirely devoted to combating the growing number of rodents in the city.
Learn more here.
---
Chicago, IL
Chicago aldermen held a virtual meeting Friday to discuss the influx of migrants coming to the city. The influx is reportedly costing the city $20 million a month.
Learn more here.
---
Columbus, OH
The Columbus City council voted to spend $300,000 in taxpayer money to cover the cost of rent for evicted residents of the Latitude Five25 apartment complex after they were forced to evacuate on Christmas due to environmental hazards in the building.
Learn more here.
---
Nashville, TN
The Metro Council approved a $2.1 billion financing plan for a new indoor stadium for the Tennessee Titans.
Learn more here.
---
Kansas City, MO
Starting Monday, Kansas City will be delivering recycling carts to the doors of residents after approving the $5.5 million plan in June 2022.
Learn more here.
---
New York City, NY
A bill was introduced in the NY City Council on Thursday that would make wealthier people pay more for fines on parking tickets and illegal dumping.
Learn more here.
---
Los Angeles, CA
After the settlement of $38 million to the family of a girl and father who lost their life in a fatal electrocution caused by a down powerline in 2021, members of the Los Angeles City Council requested a report on the status of pole repairs and other efforts in an attempt to prevent this tragedy from happening again.
Learn more here.
---
Philadelphia, PA
Councilmember Isaiah Thomas (D) called for the state of Pennsylvania to give $5 billion over five years for improvements to school buildings across the state, including a large portion of the money to Philadelphia schools.
Learn more here.
---
Phoenix, AZ
Two members of the Phoenix City Council contributed to a repeal of the ordinance that requires contractors on city projects to pay wages, and overtime benefits at the rate set by the federal government.
Learn more here.
---
Portland, OR
The Portland City Council voted to approve the adoption of body-worn cameras for Portland police officers.
Learn more here.
---
San Francisco, CA
The San Francisco Board of Supervisors repealed a law that would prohibit agencies from doing business with companies based in states that discriminate against LGBTQ+ individuals, restrict access to abortion, and make it difficult to vote.
Learn more here.
---
Seattle, WA
Seattle District Attorney Ann Davison (R) and two Seattle City Council members introduced legislation to prohibit the use of drugs in public places.
Learn more here.
---