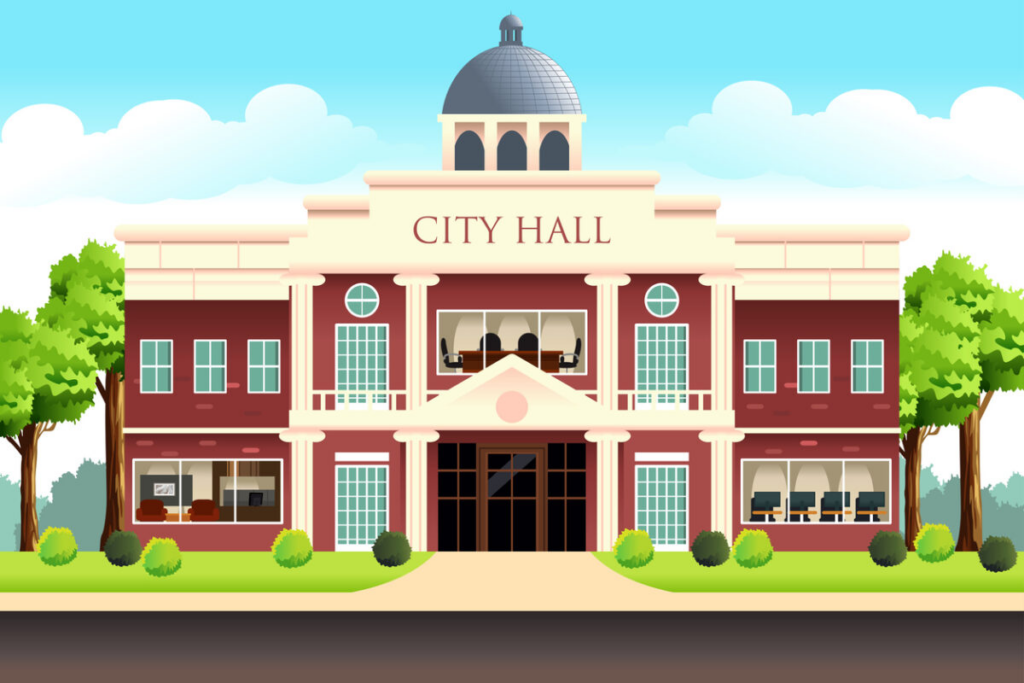 Local governments and communities around the country are battling a number of issues that are calling for creative policy solutions. These issues range from dealing with homelessness, mental illness, and substance addiction in Boston to dealing with juvenile violence and the overabundance of firearms in Indianapolis. While Seattle struggles with the continued oversight of law enforcement operations, the urgent need to house migrants in Chicago has raised immigration issues. Additionally, San Francisco's efforts to launch the first municipal bank in the country highlight the city's dedication to providing fair financial services.
---
Boston, MA
As we turn to Fall, Boston Mayor Michelle Wu (D) has made plans to address the challenges of homelessness, mental illness, and substance abuse in the vicinity of Melnea Cass Boulevard and Massachusetts Avenue. In order to prevent large crowds, drug trafficking, and violence in the Mass and Cass and Atkinson Street neighborhoods, the city is working with law enforcement partners to implement three important measures. These actions consist of submitting an ordinance to forbid temporary constructions, increasing the number of available shelters, and stepping up law enforcement presence. The objective is to increase public safety, lessen crowding, and improve the surroundings for outreach workers to help those in need. To reopen access to a public health campus, the city is also planning to rebuild the Long Island Bridge.
Learn more here
---
Chicago, IL
Last Wednesday night, Greektown residents in Chicago had the chance to learn more about a nearby hostel that will be accepting immigrants on Friday. The city was at capacity with almost 2,000 migrants waiting for shelter accommodations, and more buses kept coming throughout the day. More than 6,800 migrants are currently staying in local shelters, and over 2,000 more are still looking for work. Mayor Brandon Johnson (D) had a plan for migrant shelters, but it needed funds and backing from state and federal authorities, according to Alderman Byron Sigcho-Lopez of the 25th Ward. The crisis, which had already forced refugees to seek shelter in police stations and airports, was anticipated to get worse without their help.
Learn more here
---
Denver, CO
After a 16-year-old student with a history of firearms violations triggered a lockdown at Thomas Jefferson High School while attempting to enroll, the Parents Safety Advocacy Group (P-SAG) pushed for the resignation of three employees involved in safety policy decisions at Denver Public Schools. The student was prosecuted as an adult for a robbery and shooting that took place in July after previously being jailed for making felony threats at East High School. According to reports, the officials disregarded the school's advice to expel the student. The Superintendent had been encouraged by the Parents Safety Advocacy Group to impose mandatory, one-year sanctions for children who were suspected of rape or possessing firearms. At the time the story was published, the school system had not, however, responded to the news source's inquiries.
Learn more here
---
Indianapolis, IN
Leaders, clergy, and community organizations from Indianapolis came together for a panel discussion titled "Save Our Youth" to explore the urgent problem of youth violence, particularly the widespread use of guns by young people. The National Gun Violence Archive reports that 57 minors under the age of 18 have been injured or died in Marion County this year as a result of weapons. In order to emphasize the effects of such legislation, Marion County Prosecutor Ryan Mears linked this increase in part to the state's new permitless carry law. The conversation emphasized the necessity for parental involvement in these efforts as it sought to identify cooperative solutions and address the underlying causes of teenage violence.
Learn more here
---
Los Angeles, CA
A budget agreement reached in June mandated that community colleges raise their own funds to construct affordable housing for students. Even with assistance from the state to settle the debt, other universities claimed that the plan hindered them from constructing the dorms. Two current proposals seek to undo the agreement that compelled institutions to forgo upfront state cash in favor of revenue bonds, jeopardizing their development goals. The issue would be resolved by the proposed legislation, which would enable universities to return the funds they have already received and guarantee that the state will satisfy their debt obligations.
Learn more here
---
Memphis, TN
The District 2 election in Memphis had seen six candidates step forward to run. Each candidate stated their convictions of running for office in order to quell the high rise in crime. Candidates include former City Council member, Scott McCormick, and senior policy advisor to the mayor, Jerri Green.
Learn more here
---
Miami, FL
Due to issues and queries brought up during their meeting, the Miami-Dade Commission postponed a vote on the placement of a new waste management site until September 19. A fire at the county's waste-to-energy facility in Doral earlier this year has made South Florida's burgeoning trash issue worse. Following the fire, the initial intention to construct a new facility next to it was abandoned. The former Opa-locka Airport on US 27 is where the new waste management campus, which will include an incinerator, is planned to be built. Some people think this location is appropriate, but others, like Miramar Mayor Wayne Messam (D), have expressed concerns about it being close to residential areas. In order to lessen the demand for new incinerators and landfill space, Miami-Dade and Broward counties are both examining methods for addressing the trash problem, including increasing recycling.
Learn more here
---
Minneapolis, MN
Due to objections made by environmental charities over the 10-year development plan, Minneapolis 2040, a court in Hennepin County rejected it. The court's decision requires the city to temporarily reinstate its 2030 land use and residential development plans. In contrast to the 2040 plan, which has encountered challenges since its inception, the 2030 plan was not challenged in court during its nine-year existence. In response to predicted population expansion, the city has been promoting the 2040 plan, which involves rezoning to allow more triplexes and eliminating single-family residential zoning. The city plans to appeal the decision, but detractors claim that the plan's environmental review was never finished, raising worries about its impact on livability and the environment.
Learn more here
---
Nashville, TN
Tennessee's state education officials are holding a town hall in Nashville to talk about converting public schools to an A–F letter grading system. This program, required by a law passed in 2016, attempts to inform parents and families about how well public schools are meeting the needs of their children. Testing problems and the COVID-19 pandemic contributed to delays in the implementation of the grading system. Town hall meetings are being held all around the state to get feedback on what each letter grade (A, B, C, etc.) should signify in terms of academic success and what inferences parents and taxpayers might draw from these grades. Regardless of demographics, students and education authorities are concerned that the grading system is fair and correctly reflects school achievement.
Learn more here
---
New Orleans, LA
The contentious mental health wing being built in the city's jail was supposed to be stopped, but New Orleans Parish Sheriff Susan Hutson's plea to do so was dismissed by a federal judge. The contractor for "Phase III" must get a notice to proceed by September 15 or face "severe sanctions," according to U.S. District Judge Lance Africk, who also threatened "severe sanctions' ' for noncompliance. This decision follows years of court battles between the Sheriff's Office, City Hall, and federal judges presiding over the consent decree governing the jail that calls for different reforms. Hutson's attempts to cancel Phase III are thwarted by the ruling, but more legal issues could arise, such as a lawsuit from an advocacy organization alleging that the project's funding allocation was unlawful. Even though there are still disagreements, Phase III's contractor, McDonnell Construction Services, has been given permission to start building.
Learn more here
---
New York, NY
Over 100,000 migrants seeking asylum have arrived in New York over the past year, causing a crisis that has impacted the city's housing system, educational system, and financial situation. As a crucial election season develops, this wave of immigration has also turned into a political issue for the state's Democratic leaders.
Learn more here
---
Philadelphia, PA
A program in Philadelphia provided free SEPTA passes to city workers and some low-income households, helping about 50,000 people. This program sought to increase SEPTA patronage, draw in new employees, and lessen pollution. Low-income individuals were chosen for a zero-fare experimental scheme, and qualified city employees were able to enroll. Different SEPTA services were covered by the passes. With $40 million from the city budget, the initiative was able to fill staffing gaps and boost ridership. In the future, SEPTA intends to collaborate with colleges and universities on initiatives of a similar nature.
Learn more here
---
Raleigh, NC
A recent stabbing that occurred close to the downtown transit hub in Raleigh, North Carolina, has raised concerns about safety. With two bids already submitted, city officials considered employing a private security company to guard the area. By the end of the month, they planned to put this into action, beefing up security with more cameras and patrols, particularly near the transportation center, where crime had risen. No cost estimate was given for the private security services, which would concentrate on the transit center and surrounding areas, but the Raleigh Police Department's officer shortage prompted an investigation of private security assistance with a long-term goal of creating a dedicated transit police force.
Learn more here
---
San Francisco, CA
The San Francisco Board of Supervisors overwhelmingly approved a plan to establish the first municipal bank in the country. This enables the establishment of the city's publicly owned financial organization, which will ultimately become a public bank.
Learn more here
---
Seattle, WA
The Seattle Police Department has mostly complied with the consent decree that was started in 2012 to address abuses within the department, according to an announcement from Seattle Mayor Bruce Harrell (D). The use of force to control crowds, accountability, and collective bargaining are a few topics that still need to be monitored. Federal officials reported significant departmental reforms, including enhanced responses to behavioral health emergencies and bias-free training, as well as a 60% decrease in major force occurrences. More information on ongoing oversight will be available in the upcoming court decision by Judge James Robart. Mayor Harrell acknowledged the Seattle Police Department's dedication to change and development.
Learn more here
---