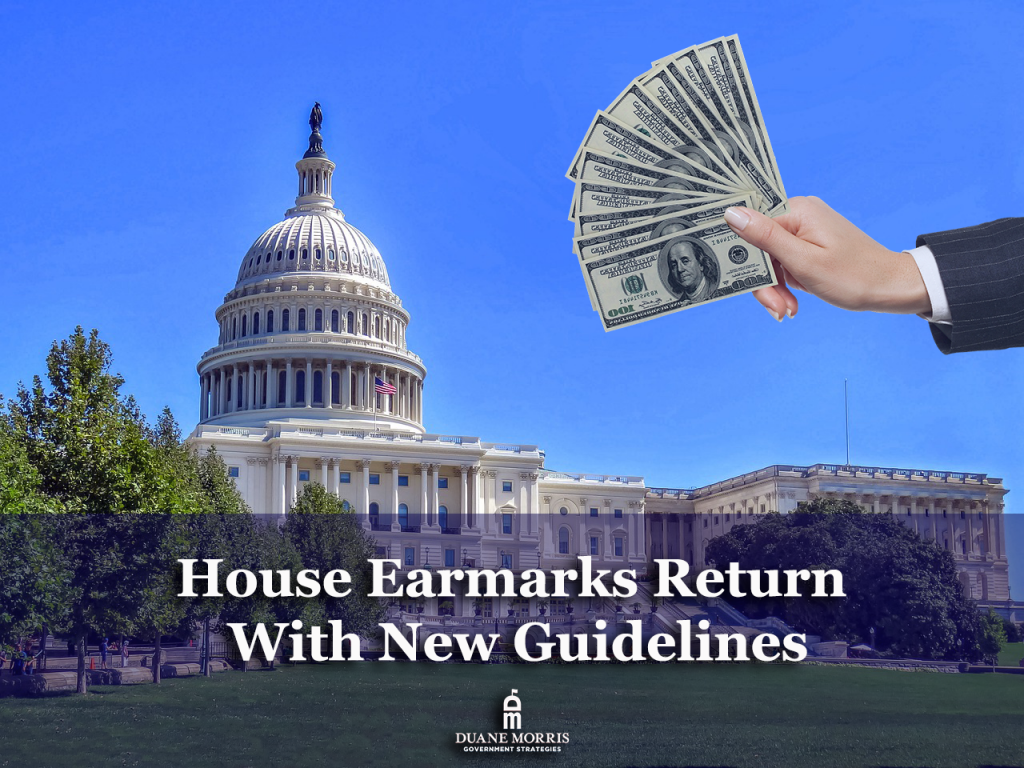 Earmarks are coming back for Congress's next round of annual funding bills. However, for-profit companies will be excluded, and the money available will only be a small slice of appropriations.
House Appropriations Chair Rosa DeLauro (D-Conn.) announced her panel's plan to solicit lawmakers' requests for earmarks, the system of designating funds for specific local projects that has been banned for a decade. Lawmakers responsible for government funding, including many Republicans, have called for a renewed system with limitations and transparency requirements.
House and Senate Republicans have yet to decide if they will participate in the new system. Both conferences have rules against earmarks, but key members have said those rules could be changed.
---
New Rules
The House's new system bans earmarks for for-profit companies.
Members can request funding for state and local governments or specific nonprofits.
The rule caps total earmark spending at 1% of discretionary spending.

The fiscal 2021 discretionary spending total is about $1.3 trillion, meaning the cap could be around $13 billion.

House members can request up to 10 projects each, though the committee would likely approve only a few.
Members must post their earmark requests online in a searchable format once they make the request.
The House Appropriations Committee will release a list of approved projects the day of the markup for the relevant subcommittee or a day before the full committee markup if the subcommittee does not meet.
Members must also certify "that they, their spouse, and their immediate family have no financial interest in the projects they request."
The Government Accountability Office must audit a sample of approved funding requests and report back to Congress.
---
Infrastructure
Democrats have discussed a multi-trillion-dollar infrastructure package that aims to tackle the Biden administration's primary goals, ranging from climate change to racial equity. Democrats say they are hopeful they can find common ground with Republicans while also winning Republican support by funding projects in lawmakers' districts through a restored earmark process. House lawmakers may request funding for specific projects in the next highway bill under the House Transportation and Infrastructure Committee's earmark process.
The committee will hold a hearing in April to receive lawmakers' testimony about their policy priorities. Congress faces a Sept. 30 deadline to pass surface transportation reauthorization legislation, which will provide federal funding to highways, transit, and other infrastructure.
---
Republican Conference Discord
Conservatives are pushing back on the expected revival of earmarks, as Republican leaders dither over whether to join Democrats in setting aside funds for local projects. The revival has split the Republican Conference over whether to participate. Republican appropriators have argued their party should participate if Democrats are bringing back earmarks because their constituents will be the only ones to miss out if they do not. House and Senate Republicans currently have conference rules against earmarks, but supporters do not see that as a significant barrier. Republicans could change those rules.
---
Recent Federal DMGS Articles: