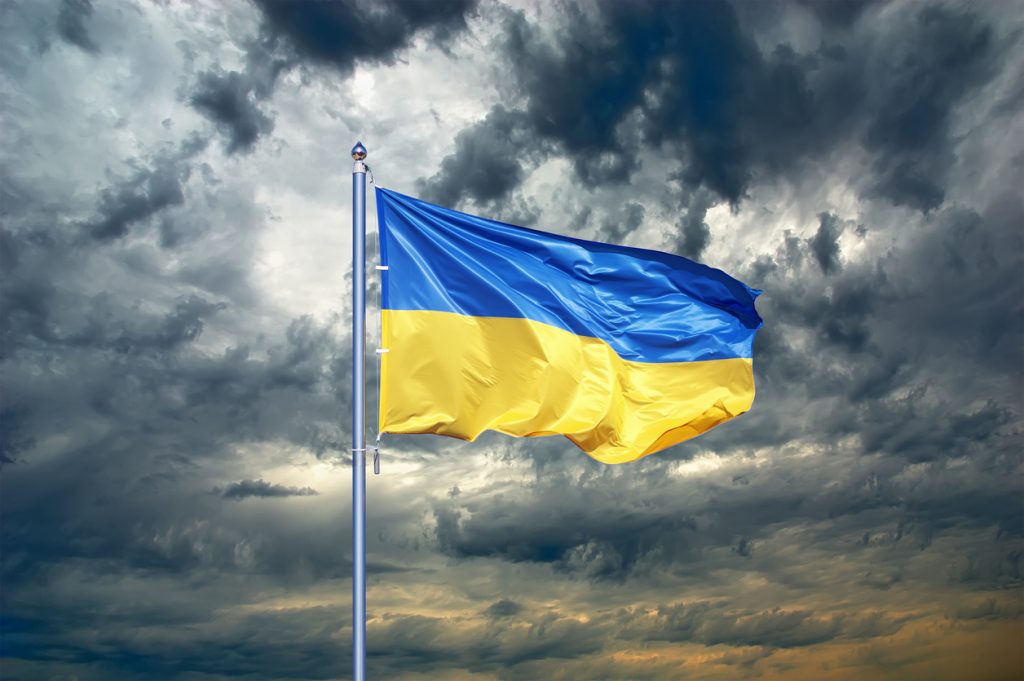 Since last week's invasion of Ukraine by Russia, governments around the world have imposed various sanctions against Russia, including the U.S. federal government. In addition to the federal government imposing sanctions, states have already taken their own actions directed towards Russia and in support of Ukraine.
---
Colorado
Governor Jared Polis issued an Executive Order on February 24th which directs the Executive Directors of the Office of Information Technology (OIT) and Department of Personnel and Administration (DPA) to review state contracts to determine if any are with Russian state-owned companies directly or as subcontractors, work to terminate such contracts, and ensure future procurement efforts analyze any possible connections with Russian state-owned companies.
The governor's order also directs OIT to identify and focus resources on protecting the state's infrastructure from Russian cyber-attacks or misinformation efforts and directs the Office of New Americans within the state Department of Labor and Employment to support Ukrainian-born Colorado residents and those fleeing the conflict by exploring all options for housing, opportunities for State employment, and access to resources.
---
Ohio
Governor Mike DeWine declared February 27th as a statewide day of prayer for the people of Ukraine and also ordered the Ukrainian flag to be flown at the Statehouse and the governor's residence. DeWine further ordered the Ohio Department of Commerce to stop the purchase and sale of all vodka made by Russian Standard.
---
New Hampshire
Governor Chris Sununu signed an Executive Order on February 26th that instructs New Hampshire state-run liquor and wine outlets to start removing Russian-made and Russian-branded spirits from store shelves.
---
New York
On February 27th, Governor Kathy Hochul signed Executive Order No. 14, directing state agencies and authorities to divest public funds supporting Russia. The Order calls for state entities to review all investments and all contracts for commodities, services, technology, and construction, to determine if they have any investments in or contracts with, Russian and support entities.
The order further calls for state entities to divest their money and assets from any investment in any institution or company that is Russian or supporting Russia and to halt any additional investments in such entities moving forward. The order further calls for state entities to terminate any contracts with any Russian or supporting entities and to halt the entering of any new contracts with such entities moving forward.
---
Pennsylvania
Governor Tom Wolf sent a letter to the Pennsylvania Liquor Control Board (PLCB), which oversees the state-run liquor system, urging the PLCB to remove Russian-sourced products from Fine Wine & Good Spirits stores in Pennsylvania. Wolf also urged the PLCB to cease selling these products as quickly as possible. Wolf urged these actions to be taken in "a small show of solidarity and support for the people of Ukraine."
On Sunday, the chairman of the PLCB said they will indeed remove Russian made products from Pennsylvania's almost 600 state-owned liquor stores.
Further, this past Saturday, the Pennsylvania state Capitol lit up in blue and yellow in support of Ukraine and a show of solidarity with the people of Ukraine.
---
Texas
On February 26th, Governor Greg Abbott tweeted in support of Ukraine and specifically requested members of the Texas Restaurant Association, Texas Package Stores Association & all Texas retailers to voluntarily remove all Russian products from their shelves.
---
Utah
Governor Spencer Cox issued an Executive Order on February 26th, requiring the Utah Department of Alcoholic Beverage Control to remove all Russian-produced and Russian-branded products from its shelves immediately. The order specifically states that Utah stands united with the people of Ukraine, condemns the continued Russian attack, and that economic support of Russian enterprises implies a contradictory message to the Ukrainian people. The order further ordered the Governor's Office of Economic Opportunity to review the state's procurements for any other economic relationships with Russia.
---
Virginia
Governor Glenn Youngkin took numerous actions directed in support of Ukraine and against Russia. Actions include:
Ordering the Department of General Services to immediately review all government and procurement contracts to figure out if any Virginia tax dollars are being spent on goods and services from Russian companies;
Calling on the cities of Norfolk and Roanoke to end sister city partnerships with Russian cities; and
Calling on the Virginia Retirement System Board of Trustees and university endowment funds to divest in any and all holdings of the Russian Ruble and any and all securities of Russian companies.
---