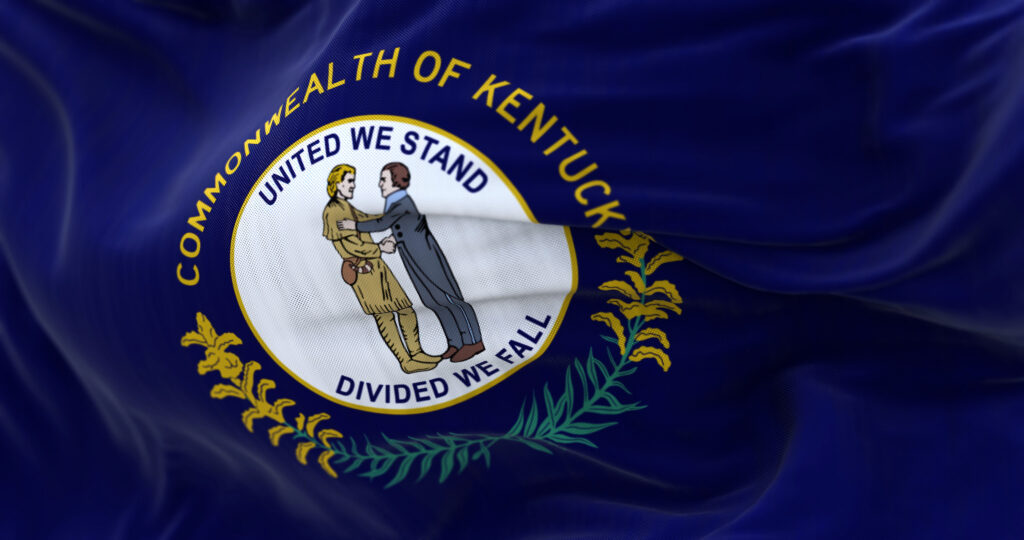 The 2023 Kentucky general election concluded on November 7. Governor Andy Beshear (D) was reelected governor, while Russell Coleman (R) will take over for Daniel Cameron (R) as Attorney General, and Michael Adams (R) was reelected Secretary of State. Of the 3,484,827 voters registered in Kentucky, 1,325,108 ballots were cast – resulting in a 37.66% voter turnout rate.
---
Governor: Beshear reelected to a second term
Governor Andy Beshear (D) sought reelection after a tricky inaugural term during the COVID-19 pandemic and a series of natural disasters that struck the state. Running against Republican candidate Daniel Cameron, Beshear won – receiving 52.5% of the vote. Of the 1,322,615 votes cast, 694,419 voted for Beshear, and 628,196 voted for Cameron. Beshear saw the most significant margins in Jefferson and Fayette counties. In contrast, Cameron saw the largest margins in Clinton and Jackson counties.
In a state that backed Donald Trump by 20 points in 2020, Beshear's election comes as a blow to the Republican Party and a success for the Democratic Party in a predominantly conservative state. Focusing primarily on local and state economic issues, Beshear's campaign emphasized a desire to work on bipartisan efforts – stating that his win is a "choice not to move to the right or the left, but to move forward for every single family." Democrats significantly out-fundraised and outspent Republicans, $48 million versus $30 million.
---
Attorney General: Russell Coleman wins
Republican Russell Coleman defeated Democrat Pamela Stevenson in the Attorney General election – receiving 58% of the vote. Mainly focusing on crime and abortion issues, Coleman describes himself as a "pro-life, pro-family conservative who will always back the blue." Coleman's prior experience includes being a member of the state House, an attorney with a background in the military, and a former District Attorney appointed under the Trump administration. Additionally, he served as legal counsel and senior advisor to Senate Minority Leader Mitch McConnell.
Coleman's campaign primarily stressed the need to strengthen crime prevention efforts, relying on his experience as an attorney. Stevenson also campaigned on lowering crime rates in Kentucky but sought to curb the "extreme legislation by the GOP legislature."
---
Secretary of State: Michael Adams wins second term
Incumbent Michael Adams (R) was reelected to Secretary of State after winning the race against Buddy Wheatley (D)– receiving 60.6% of the vote. Adams mainly ran on prior actions as Secretary of State, in which he worked on expunging thousands of inactive voters and working with Governor Beshar on providing safe ways to vote during the coronavirus pandemic. Adams also publicly opposed the efforts of Donald Trump to use false claims of election fraud to disrupt the certification of the 2020 presidential election.
Wheatley ran on a campaign platform that sought to bring more voters to the polls by adding more polling locations, lengthening the polling hours, and extending the early voting period to two weeks. Both Adams and Wheatley expressed their concerns that Kentucky is a closed primary state and sought to open the primaries to independent and third-party voters.
---