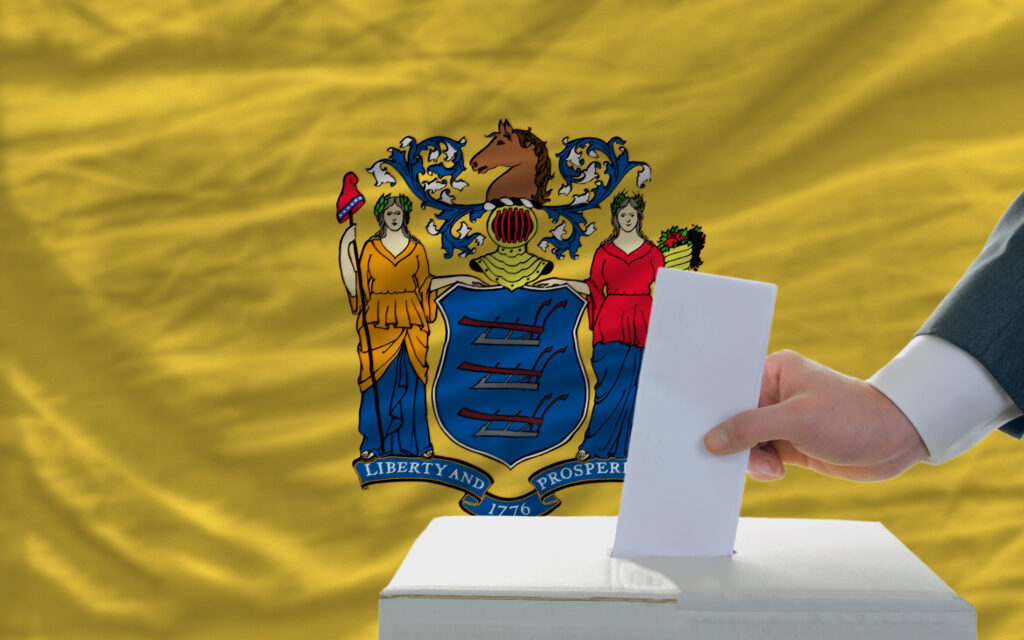 New Jersey completed its 2023 general election on Tuesday, November 7, electing all 40 seats in the Senate, the complete ensemble of 80 seats in the General Assembly, and numerous local and school board positions. Before the election, Democrats held a majority in the Senate (25–15) and the Assembly (46–34). Republicans had hoped to win a majority in at least one chamber to stall Governor Phil Murphy's (D) legislative agenda for the remainder of his term. Nevertheless, Democrats maintained majorities in both chambers, as issues of abortion, taxes, EV mandates, offshore wind turbines, and parental involvement in schools were talking points in the campaigns.
---
Legislative District 3
In District 3, encompassing segments of Cumberland, Gloucester, and Salem counties, Democrats looked to regain a Senate seat – won by Senator Edward Durr (R) in 2021 – and both Assembly seats. Former ten-term Assemblyman and Mayor of Paulsboro John Burzichelli (D) defeated Durr, citing the role of women's reproductive rights as contributing to his win. Heather Simmons (D) and Dave Bailey (D) also flipped both Assembly seats in the district.
---
Legislative District 4
After redrawing District 4 in February 2022, the competitive landscape was set for the general election. The make-up of the new map is a constituency that overwhelmingly voted for Jack Ciattarelli (R) in his 2021 campaign for governor. After the retirement of State Senator Fred Madden (D) this year, Democratic voters nominated Paul Moriarty, former Assemblyman for nearly two decades, while Republicans chose former Washington Township Councilman Chris DelBorrello. Moriarty defeated DelBorrello and Democrats Cody Miller, a Monroe school board member, and Dan Hutchison, a Gloucester Township Councilman, won the race for two Assembly seats.
---
Legislative District 11
Republicans hoped to unseat incumbent State Senator Vin Gopal (D), the only Democratic state senator remaining in a Jersey Shore coalition that has been trending right in previous elections. Gopal, however, defeated Steve Dnistrian (R), receiving nearly 60% of the vote. After lawsuits between Governor Phil Murphy and Monmouth County school districts about the role of employees and parents in reporting changes in the gender or sexuality of students, it appeared there could have been a Republican advantage in the district, but it did not come to fruition. By a margin of roughly 7,000 votes each, Margie Donlon (D) and Luanne Peterpaul (D) flipped both Assembly seats in the district.
---
Legislative District 16
The state senate race for District 16, encompassing Hunterdon, Mercer, Middlesex, and Somerset counties, was expected to be close due in part to redrawing after the census that turned the consistently Republican district into a battleground between both parties and the potential for former U.S. Representative Michael Pappas (R) to make a political return. However, incumbent State Senator Andrew Zwicker (D) defeated Pappas in a race defined by the issue of parents' rights. Incumbent Assemblymembers Roy Freiman (D) and Michelle Drulis (D) also won both Assembly seats by roughly 5,000 votes each.
---