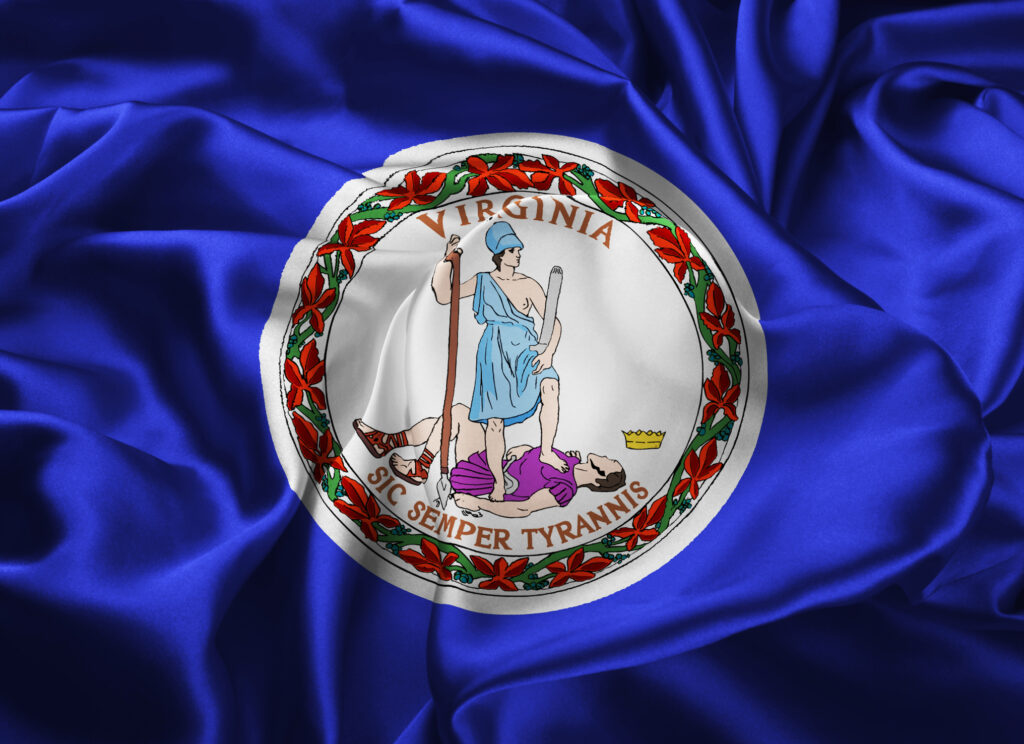 In the 2023 Virginia state legislative general elections, voters filled all 40 State Senate and 100 State House seats. Democratic candidates emerged victorious, achieving majorities in both the House and Senate, and denying Governor Glenn Youngkin (R) a trifecta. Last term, the Republicans maintained a narrow 52–48 majority in the State House, while Democrats held a slight 22–18 advantage in the State Senate. Both parties eagerly sought to capitalize on this election's opportunities, influenced by new electoral maps, retirements, and political shifts within closely contested districts, showcasing the ever-evolving dynamics of Virginia's political landscape.
---
House of Delegates
Republicans—defending a 52–48 majority in the House, ultimately succumbed to Democratic candidates. The House of Delegates will feature a Democratic majority with at least 51 seats, with Republicans holding at least 44 seats, leaving five undecided as of early Wednesday morning. Speculation surrounded the potential impact of newly drawn districts, with Democrats poised to make gains, needing only three seats to tip the balance.
Notable House races included District 21 in Prince William County, with Josh Thomas (D) emerging as the winner after going up against John Stirrup (R). In District 57, situated in western Henrico County, David Owen (R) lead the polls with 51% of the vote as of early Wednesday morning against Susanna Gibson (D). District 65, covering the Fredericksburg area, will have Lee Peters (R) competing against Joshua Cole (D), who secured a win. In District 82, encompassing the Petersburg area, Kim Taylor (R) holds a slight lead with 50.3% of the votes against Kimberly Pope Adams (D). In District 97, located in Virginia Beach, the candidates include Karen Greenhalgh (R) and Michael Feggans (D), who has emerged as the victor.
---
State Senate
The Democratic Party secured victory in the Senate with a decisive win, holding 21–17 seats against the Republican Party, leaving two seats undecided as of early Wednesday morning. Republicans had their hopes set on a different outcome, needing only to achieve a tie in the Senate, with Lt. Governor Winsome Earle-Sears (R) possessing the crucial tie-breaking vote in the 40-member chamber.
Significant Senate races included District 16, encompassing western Henrico County, Schuyler T. VanValkenburg (D) emerged as the winner after facing off against Siobhan S. Dunnavant (R). In District 17, covering the Hampton Roads/Southside area, Emily Brewer (R) secured a victory against Clint Jenkins (D). In District 24, encompassing the Peninsula region, as of early Wednesday morning, Danny Diggs (R) is leading the polls with 51% of the vote while running against Monty Mason (D). District 27, which includes the Fredericksburg area, featured a unique three-way race; Tara Durant (R) is leading the polls with 49% of the vote as of early Wednesday morning, competing against Joel Griffin (D) who holds 47% in a closely contested election, while Monica Gary (I) trailed far behind the other candidates. Lastly, in District 31, located in Loudoun, Russet Perry (D) emerged as the winner against Juan Pablo Segura (R).
---