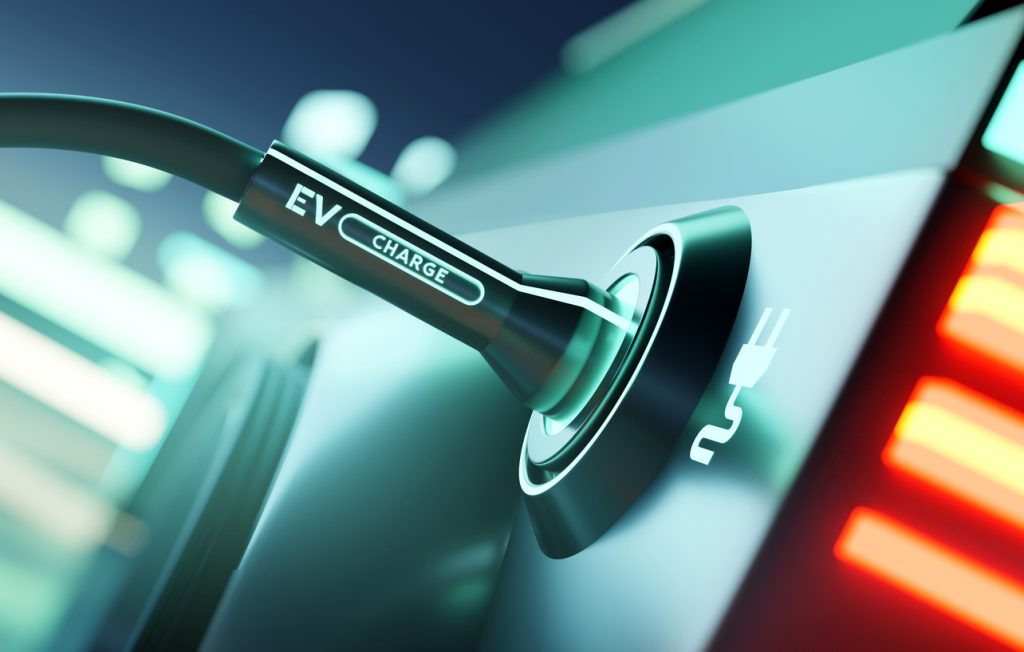 The Biden administration is hosting a series of events the week of June 6, 2022, to bolster the transition to electric vehicles (EVs) in pursuit of a significant shift away from gas-powered vehicles. The "Charging Forward" symposium highlights EVs and EV charging stations, as well as topics including equitable access to EVs, overcoming supply chain issues, and best practices in charging infrastructure.
The events come as President Joe Biden plans to deploy 500,000 chargers across the country by 2030. The Infrastructure Investment and Jobs Act (IIJA)(also known as the Bipartisan Infrastructure Law (BIL)) included $7.5 billion for EV charging stations to aid in that effort. States need to submit EV charging plans by August to access the bulk of those funds. The Biden administration plans to spend $5 billion over five years to install EV chargers, mostly along interstate highways, to jump-start EV acceptance. Another $2.5 billion will be doled out in competitive grants focused on rural and underserved communities.
To use state-based shares of EV charger funding, states must submit an EV Infrastructure Deployment Plan to a new federal Joint Office of Energy and Transportation that describes how a state intends to use the funding. States must demonstrate compliance with forthcoming Federal Highway Administration (FHA) guidelines.
---
Alabama
Alabama previously allocated $1 million for FY 2021 and $2 million in FY 2022 for EV charging stations, in addition to $1 million in both years for EV education. The state has an Electric Vehicle Infrastructure Plan developed by the Alabama Department of Economic and Community Affairs to guide the strategic deployment of state resources for EV charging infrastructure along the path to transportation electrification.
According to the plan, Alabama ranking 47th out of 50 states in charging points per 100,000 vehicles, with 8.4 charging points per 100,000 vehicles. As of the beginning of 2022, Alabama had 17 DC fast-charging sites with 38 charging ports and 9 Tesla-only DC fast-charging sites with 76 charging ports.
Alabama combined funds from the legislature with Volkswagen settlement funds in summer 2021 to award 18 grants ($4.1 million) to finance the installation of Electric Vehicle Supply Equipment (EVSE). EV infrastructure grant funds can cover the acquisition, installation, operation, and maintenance of new light duty zero emission vehicle supply equipment for projects. However, funds are not permitted to be used to purchase or rent real estate, for other capital costs, or for general maintenance.
---
Hawaii
The number of electric vehicles in Hawaii increased nearly 35% from March 2021 to March 2022. The upward trend is expected to continue, and estimates show the State would need 3,651 publicly available charging stations to meet demand by 2030. Only 781 public chargers are currently in Hawaii.
Hawaii should receive about $18 million in federal funding over the next five years to help build out the state's EV charging infrastructure.
---
Oregon
In May, Oregon's Department of Transportation indicated its plans to spend $100 million over the next five years on electric vehicle charging stations. The funding will focus on charging infrastructure for light-duty EVs such as cars, SUVs, and trucks. However, the charging sites will be able to serve some medium-duty vehicles.
Two-thirds of the funding will be spent on EV charging infrastructure along "Alternative Fuel Corridors", per FAA guidance. The seven corridors in Oregon approved for federally-funded EV charging are Interstates 5, 84, 82, and U.S. 26, 101, 20, and 97. The other one-third of the funding will be used to close EV infrastructure gaps beyond those corridors for charging sites in rural, urban, and underserved communities.
New charging sites along the aforementioned corridors will be spaced about every 50 miles, and each site will have at least four fast-chargers. However, the state does not install, own, or operate public EV chargers and will rely on partnerships with private companies to build out Oregon's charging network.
---
Pennsylvania
The Pennsylvania House Democratic Policy Committee held a hearing on EV charging stations in early June. In the hearing, one testifier estimated that the state needs to install 4,200 charging stations to supply the demand for EVs in Pennsylvania, almost double the current amount. PennDOT testified that much work remains before EVs are adequately supplied and efficient and that they are working on ways to supply the electricity in different areas across the Commonwealth.
One bill that would address EV infrastructure that was brought up during the hearing is Senate Bill 435, the Clean Transportation Infrastructure Act. 
The bill would create a framework for building this infrastructure by combining the expertise of the transportation and public utility sectors without added burdens on ratepayers. However, as pointed out through questioning from Representative Rob Matzie (D-Beaver), Minority Chairman of the House Consumer Affairs Committee, the proposal raises concerns about further increasing costs for consumers by allowing utilities to recover costs on an ongoing basis for EV infrastructure build out. Others have questioned whether there is a need to subsidize the buildout of EV infrastructure on the backs of electric utility ratepayers when the market has kept up with demand.
Under SB 435, Pennsylvania would:
Establish a state goal of increasing electrification by at least 50% over the currently forecasted levels by 2030;
Require the development of regional electrification infrastructure frameworks for metropolitan areas;
Direct electric utilities to develop infrastructure implementation plans to support the development of these networks under PUC oversight; and
Require recommendations to the legislature and PUC on strategies to promote other clean transportation options, including CNG and hydrogen.
---
Similar Posts
---