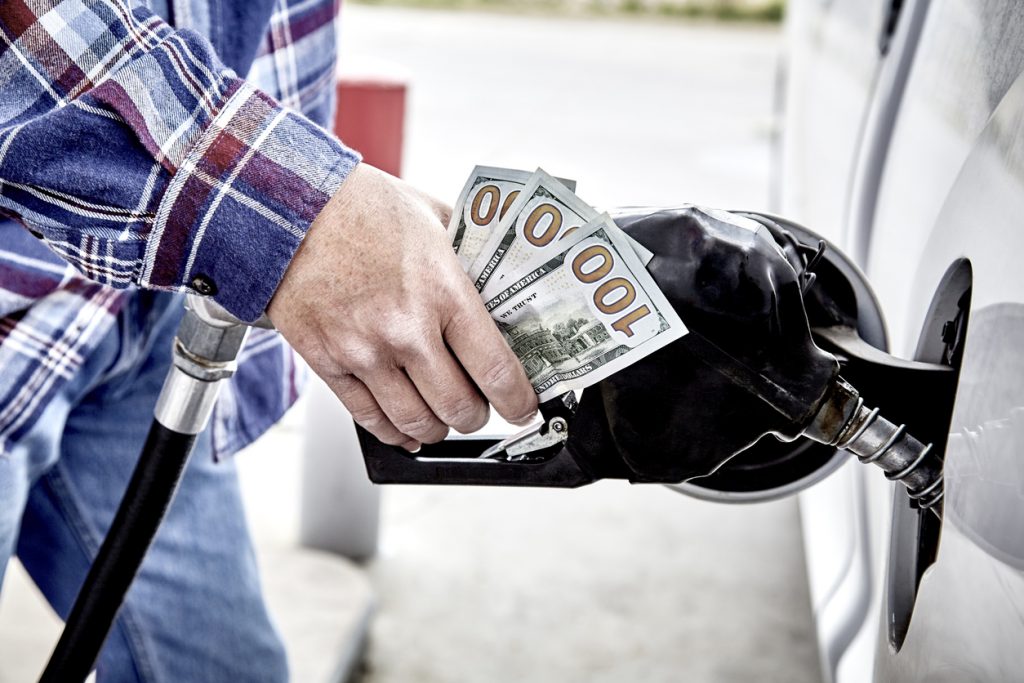 Amid the rising surge in gas prices, state lawmakers and governors around the nation are proposing various solutions to help provide some sort of relief at the pump for consumers. However, not all states are taking action, and some states may be unlikely to take any action at all, such as Alabama and Iowa.
According to AAA, the current national average for gas prices is $4.326, up from $3.482 one month ago and $2.838 one year ago.
---
California
The current average gas price in California is $5.730, and the high gas prices in the state is something Governor Newsom noted in his recent State of the State address. In the governor's address, he mentioned that he will be submitting a proposal to put money back into the pockets of Californians to address increasing gas prices.
While details have not been released yet, a spokesperson from the governor's office said the proposal will be in the form of a tax rebate and noted Newsom is committed to providing billions of dollars in relief to Californians. It is expected that Newsom will try to get his proposal passed through upcoming state budget negotiations.
---
Connecticut
Republicans and Democrats in Connecticut have differing plans for how to deal with rising gas costs. GOP state lawmakers are proposing suspending the Connecticut gross receipts tax until July, which will lead to a 26.4 cents per gallon savings.
Meanwhile, Governor Ned Lamont outlined his idea for "a forgiveness or a gas tax holiday or some type of a rebate." Lamont further stated such a rebate would be send directly to vehicle owners, but didn't specify an amount or a time frame for how long a gas tax holiday would last in the state.
---
Florida
Back in November, Governor Ron DeSantis called on Florida lawmakers to lower the state's gas tax by 25 cents per gallon. Such a move would be expected to provide $1 billion in gas tax relief.
Instead of reducing gas taxes, Florida lawmakers are floating the possibility for a series of tax holidays to scale back on sales taxes. HB 7071 would create a series of tax credits and various tax refunds, including a 14 day back to school tax holiday in July and August of 2022, a one year exemption for babies' and children's clothing, shoes, and diapers, and property tax relief.
However, the legislation also includes creating a one month motor fuel tax holiday to reduce motor fuel taxes in October of 2022.
---
Maryland
Governor Larry Hogan and legislative leaders agreed this past week on legislation that will provide a one-month gas tax holiday. Such a tax break is expected to cost the State of Maryland $100 million and could save drivers about 40 cents per gallon. The Speaker of the House has noted they could revisit suspending the gas tax beyond this one month tax holiday.
---
Pennsylvania
On March 8th, Governor Tom Wolf called on congressional leaders to enact a federal gas tax holiday through the remainder of 2022. The federal gas tax is currently 18 cents per gallon.
A day later, Pennsylvania's Senate President Pro Tempore, Jake Corman, released a cosponsor memo, laying out the Consumer Gas Prices Relief Act that would help to lower gas prices. The legislation proposes to lower Pennsylvania's liquid fuels tax by 1/3 through the end of 2022 which is estimated to reduce the state gasoline tax by about 20 cents per gallon.  This, plus a federal tax holiday that Wolf called for, could reduce total fuel taxes on consumers by nearly 50 percent, according to Corman's memo.
To offset losses that will occur with lowering the state's liquid fuels tax, Corman's bill would utilize $500 million of federal relief dollars from the American Rescue Plan Act (ARPA) of 2021 to help fund Pennsylvania State Police (to avoid any disruptions from the Motor License Fund).
Corman's bill would also require PennDOT to issue a $650 million bond to make sure critical infrastructure projects continue to be funded during the period of the gas tax reduction for consumers.
---