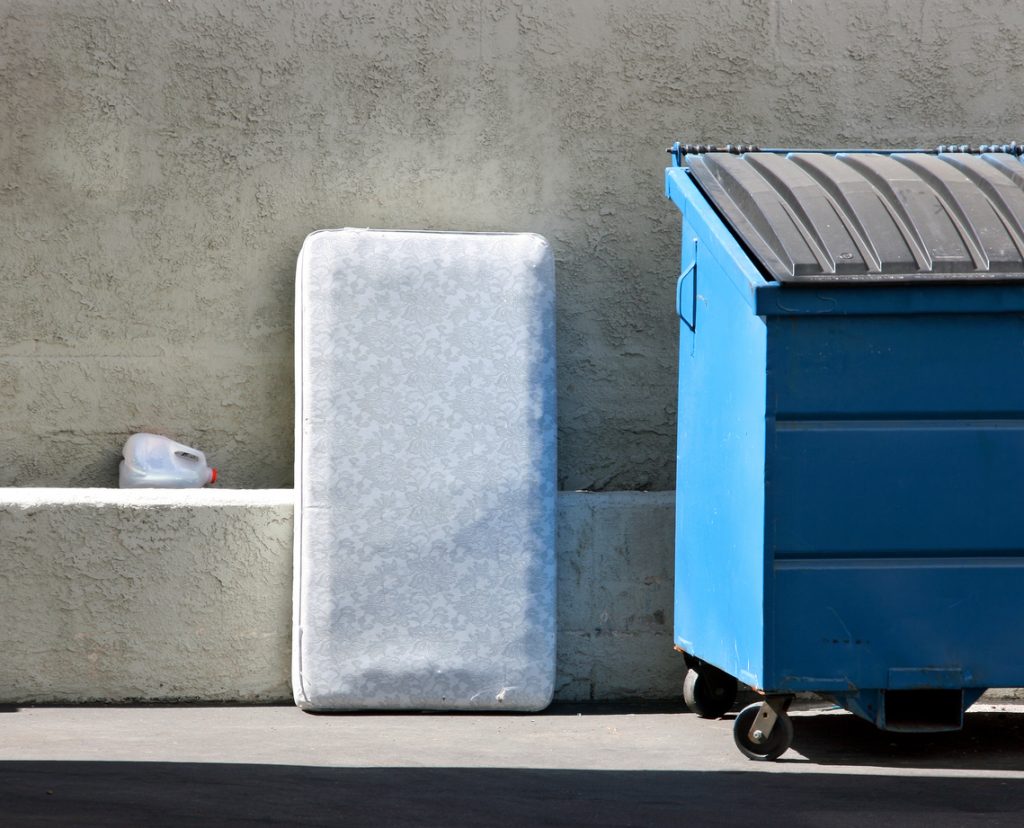 Over 18 million mattresses are thrown away in the United States each year, and over 50,000 mattresses entering landfills daily. Additionally, almost 17 million mattresses are sold each year in the U.S. alone. To help combat this trend, several states are hoping to enact plans to address mattress recycling to reduce the number of mattresses ending up in landfills.
---
Maryland
In February 2022, Maryland lawmakers introduced HB1226, which would prohibit a person from disposing of a mattress in a landfill or from burning or incinerating a mattress as an alternative means of disposal. The bill would also require certain mattress producers or representative organizations to submit a plan creating a Mattress Stewardship Program to the Department of the Environment for approval. In March 2022, the committee held a hearing with the Environment and Transportation Departments. As of October 2022, HB1226 remains in committee and is unlikely to pass in the General Assembly.
---
Massachusetts
In June 2022, the Massachusetts Senate Environment, Natural Resources, & Agriculture Committee considered S.2922 to establish a mattress stewardship plan and provided for a special commission to investigate and study mattress recycling. The bill would asses and study the effectiveness of a possible mattress recycling program implemented within the Commonwealth. As of October 2022, the bill remains in committee and has been referred to the Senate Ways and Means Committee.
---
Oregon
In Oregon, Governor Kate Brown signed legislation establishing an industry-led statewide mattress recycling program (SB 1576). This action caps a multi-year effort by the mattress industry and other stakeholders to negotiate a practical recycling law for the state. The mattress industry supports this new law, which authorizes an industry-organized nonprofit like the Mattress Recycling Council (MRC) to provide residents with free, convenient, and accessible opportunities to discard old mattresses and divert them from waste to recycling. SB 1576 was passed in April 2022 and went into effect in June 2022.
---