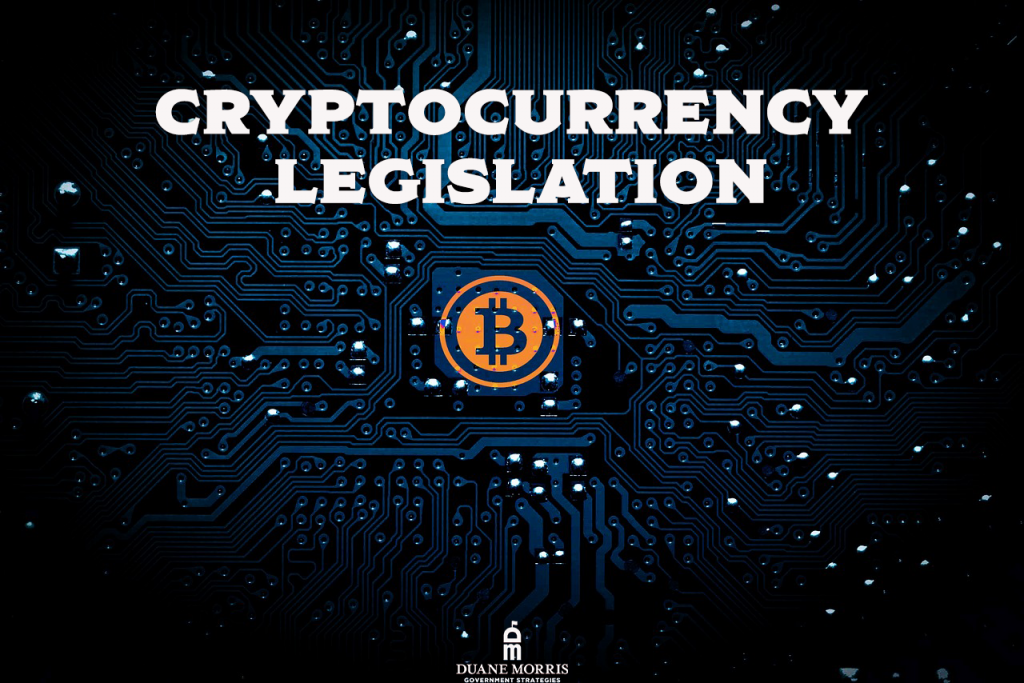 A cryptocurrency is a digital or virtual currency secured by cryptography and based on blockchain technology. Blockchain is a decentralized technology spread across a myriad of computers that manage and record transactions and is known for its security. The government has noticed the growing cryptocurrency market. Lawmakers have introduced cryptocurrency legislation in at least 31 states this year alone.
More than 10,000 different cryptocurrencies are traded publicly, representing a total value of more than $1.7 trillion. However, unlike the U.S. dollar, cryptocurrencies are not issued or backed by the U.S. government or any central bank.
---
Arizona Cryptocurrency Legislation
Governor Doug Ducey signed House Bill 2544 into law on May 7, establishing the "Blockchain and Cryptocurrency Study Committee." Under the bill, the Study Committee must review data on the scope of blockchain and cryptocurrency throughout the country, determine the current status of blockchain and cryptocurrency in relation to previously enacted Arizona legislation on these subjects, compile an overview of potential legislation, and solicit ideas and opinions of industry experts on additional legislation.
The Study Committee must also submit an initial report on their findings and recommendations of legislative priorities to foster a positive blockchain and cryptocurrency economic environment in Arizona by December 31, 2021, and a final report by December 31, 2022.
---
Florida Bitcoin Resolution in Miami
The City of Miami passed a resolution in early February that would allow employees of the city to be paid in Bitcoin. The resolution will allow Miami workers the choice to receive some or all their pay in Bitcoin, and residents would have the option to pay property taxes or city fees using Bitcoin. The resolution originated from Mayor Francis Suarez, whose goal is to attract tech firms to Miami.
The city previously posted a Bitcoin White Paper on its website, noting its intent to become a model 21st century city and how the city is actively exploring how to best utilize Bitcoin and other related technologies to support and attract businesses and entrepreneurs innovating in the cryptocurrency realm.
---
Hawaii Cryptocurrency Resolution
The Hawaii House of Representatives adopted HR 94 in March, which requests that the Hawaii Department of Commerce and Consumer Affairs (DCCA), following the completion of a DCCA Division of Financial Institutions (DFI) and Hawaii Technology Development Corporation study, reconsider its 2016 ruling on asset reserve requirements for digital currency companies, virtual currency companies, and cryptocurrency companies, to conduct business in Hawaii and to align the state's asset reserve requirements for these companies with the asset reserve requirements in other states.
In 2016, the DFI issued requirements for applicants that trade, transmit, or store digital currency in Hawaii, including subjecting digital currency companies to licensing, asset reserve, and financial statement requirements. It indicated that digital currency value is not a permissible investment. The requirements issued interpreted state law governing money transmitter businesses as applying to digital currency companies, which subjected such companies to licensing and asset reserve requirements. These requirements were deemed too burdensome, as noted in HR 94, for the companies to do business in the state.
Further, HR 94 mentions the Digital Currency Innovation Lab Pilot Program (DCIL) created through a partnership between the DFI and HTDC. Under the program, it is illegal for digital currency companies to allow Hawaii-based consumers access to their platforms without a license unless a digital currency company is in the DCIL.
A companion resolution, HCR 118, passed the House and was transmitted to the Senate in late March.
---
Michigan Cryptocurrency Education Month Resolution
Michigan state lawmakers introduced a resolution this year, HR 0119, which would declare June 2021 as Cryptocurrency Education Month in Michigan. The resolution notes that the open-sourced community associated with cryptocurrency brings financial services to those who do not or cannot access traditional financial systems. The resolution also notes that cryptocurrency is gaining both accessibility and legitimacy and popularity and viability within the state.
Rep. Brad Paquette, chair of the School Aid and Michigan Department of Education Budget Subcommittee and vice-chair of the House Education Committee is the sponsor of HR 0119. The resolution notes financial literacy in the cryptocurrency space, mentioning that a large portion of the population lacks financial literacy and that being educated in cryptocurrency would give people access to the future of finance.
---
Pennsylvania Gift Ban Addresses Virtual Currency
Senate Bill 401, referred to the Pennsylvania Senate State Government Committee, would institute a complete gift ban for public officials and public employees and includes virtual currency under its definition of a gift. The bill defines "gift" as money, virtual currency, or a thing of value received, other than income, for which a consideration of equal or greater value is not received.
---
Texas Cryptocurrency Legislation
In late May, the Texas Legislature passed HB 4474, sending the bill to Governor Greg Abbott's desk. The bill seeks to adopt virtual currency standards into the Texas Code; it would inform Texas residents of their rights regarding the control of virtual assets and help resolve any disputes involving the ownership and transfer of virtual currency.
The bill defines "virtual currency" as a digital representation of value used as a medium of exchange, a unit of account, or store of value, and is not legal tender, whether or not denominated in legal tender. Virtual currency, as defined under the bill, does not include a transaction in which a merchant grants, as part of an affinity or rewards program, a value that cannot be taken from or exchanged with the merchant for legal tender, bank credit, or virtual currency, or a digital representation of value issued by or on behalf of a publisher and used solely within an online game, game platform, or family of games sold by the same publisher or offered on the same game platform.
---