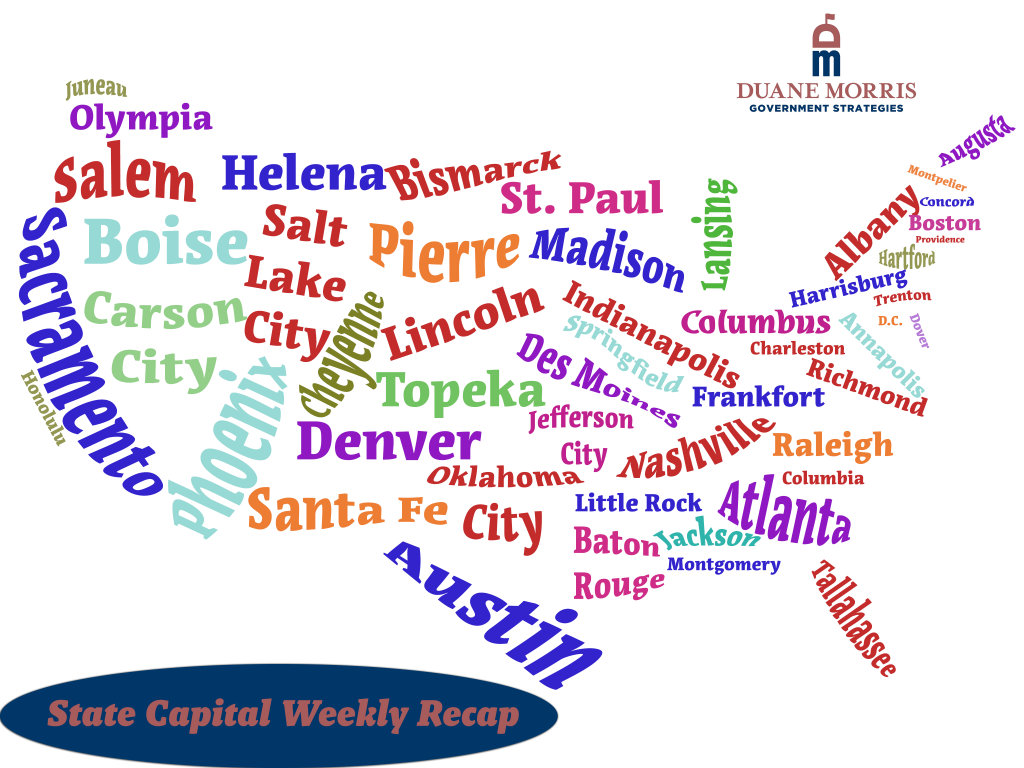 Lawmakers and governors across the country were busy this week on various issues including marijuana, COVID vaccines, mask mandates, election reform, and more.
---
Arizona
Arizona Governor Doug Ducey announced this week he is investing $5 million to launch the Back to Work Small Business Rehiring and Retention Program to help aid small businesses harmed by the pandemic, wildfires, and flooding.
Read more here.
---
Colorado
Colorado voters will get to vote on Initiative 25 in the upcoming election after the Secretary of State's office rules that supporters of the initiative collected enough signatures to secure a spot on the ballot. Initiative 25 would impose a new 3% sales tax on recreational marijuana starting on January 1, 2022, and increase to 5% by January 1, 2024. This tax is in addition to the existing 15% state sales tax on recreational marijuana.
Read more here.
---
Illinois
Governor J.B. Priztker signed legislation creating a path for the compassionate release of medically incapacitated individuals by the Prison Review Board.
Read more here.
---
Indiana
Governor Eric Holcomb announced earlier this week the formation of a public health commission which will spend the next year finding ways to improve the overall health of Indiana residents.
Read more here.
---
Maryland
Governor Larry Hogan announced additional opportunity zone funding for state businesses on Friday.
Read more here.
---
Nevada
On Wednesday, the Nevada Interim Finance Committee discussed the allocation of $303,816 to hire 23 people for the Cannabis Compliance board to begin implementing rules regulating cannabis lounges.
Read more here.
---
North Carolina
A medical marijuana legalization piece of legislation passed out of the North Carolina Senate Health Care Committee this week. The bill is now in the Senate Rules Committee.
Read more here.
---
Pennsylvania
Democratic Governor Tom Wolf asked Republican leaders in the legislature this week to return to session to pass legislation mandating masks statewide for students. GOP lawmakers have rejected the governor's request.
Read more here.
---
Texas
The Texas House advanced the piece of election reform legislation that caused House Democrats to flee the state for nearly six weeks.
Read more here.
---
Wisconsin
Gov. Tony Evers announced earlier this week that anyone who gets the COVID vaccine between August 20th and Labor Day will be eligible for a $100 gift card.
Read more here.
---
Don't Forget to Check Out This Week's Posts!
---